Press Release
Common Council Votes to Enhance STD Testing and Treatment
Planned Parenthood Praises Effort to Improve Community's Health
MILWAUKEE – Today, the Milwaukee Common Council approved a budget amendment expanding access to critical STD prevention and treatment for hundreds of women and men in Milwaukee to help address the significant unmet need and soaring STD rates in the city. If left untreated, STDs can lead to permanent, serious conditions like infertility and cancer.  The amendment sponsored by Alderwoman Lewis and Alderman Rainey was passed and incorporated into the budget by the Common Council.
"The members of the Common Council who supported enhanced STD and HIV awareness, testing and treatment for men and women in Milwaukee are to be commended for their leadership responding to this pressing community health need," said Teri Huyck, president and CEO of PPWI. "Planned Parenthood works every day to make sure people across Wisconsin have access to the information and high quality, affordable health care services they need. Improving access to these services for individuals in need in Milwaukee will help all of us in our shared mission to keep this community safe, healthy and strong."
Increasing access to testing and treatment for STDs is critical to the health of Milwaukee. Data from the Guttmacher Institute finds that 41,610 women in Milwaukee who are in need of affordable family planning services like birth control and STD testing and treatment go without these essential health care services. Additionally, communities of color are at greater risk for STDs due to inequalities that prevent people from accessing the information and health care services they need.
According to the Centers for Disease Control (CDC), Milwaukee has ranked second or third for chlamydia and gonorrhea in the United States for over a decade, and the rates of these STDs continue to rise. The good news is all STDs are preventable and many are treatable. The additional funding will help to boost the ability to meet the unmet need in Milwaukee.
"Enhancing access to STD testing and treatment is something we can all get behind," said Gerald Coon, president and CEO of Diverse & Resilient.
For 80 years, PPWI has provided confidential, non-judgmental reproductive health care. In Milwaukee County, PPWI provided care for approximately 28,000 patients in 2015. Of these patients, 63% lived below the federal poverty level.
Planned Parenthood of Wisconsin is a nonprofit health care provider caring for 60,000 patients annually at 21 health centers. 97 percent of Planned Parenthood's care is preventive health services including well woman exams, breast and cervical cancer screenings, birth control, HIV screening, and STD treatment.
Mentioned in This Press Release
Recent Press Releases by Planned Parenthood of Wisconsin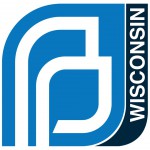 Jan 22nd, 2020 by Planned Parenthood of Wisconsin
Today marks the 47th anniversary of Roe v. Wade, the landmark Supreme Court decision that legalized abortion in the United States.
Aug 2nd, 2019 by Planned Parenthood of Wisconsin
Like any other health care provider, PPWI is always contemplating ways to enhance services and meet the unique needs of communities across the state.