Press Release
Cathy Myers' New Video Leads to Fundraising Surge
Myers brings in over $90,000 in 48 Hours Following Video Launch
Janesville, WI – Today, Cathy Myers announced that her campaign has raised $90,685 in the 48 hours following the launch of her powerful new video, "We Will Not Be Ignored," with an average contribution of $29.
Myers' new video has been viewed over 280,000 times on her digital platforms. Watch it here.
"A historic number of women are running for Congress across the country, and we refuse to be ignored. We refused to be silenced and take a backseat to less-qualified men," Myers explained.
Cathy Myers is a single mother of two, 24-year high school teacher, and two-term elected official who currently represents Paul Ryan as a member of the Janesville School Board. Myers is running against Randy Bryce in the August 14th Democratic Primary for the right to take on Speaker of the House Paul Ryan. Bryce has lost three elections in the district, including two primaries, with less than 40% of the vote.
The new video comes a week after Paul Ryan was confronted by a Florida teacher about his refusal to act on commonsense gun reform legislation. Rather than explain his position, he kicked her out of his high-dollar fundraiser.
Cathy Myers' responded, "That type of disrespect for women and teachers is why Paul Ryan needs to go. I'm going to replace him because women will not be ignored in 2018."
You can learn more about Myers' campaign on her website, Facebook, and Twitter.
Cathy for Congress
Mentioned in This Press Release
Recent Press Releases by Cathy Myers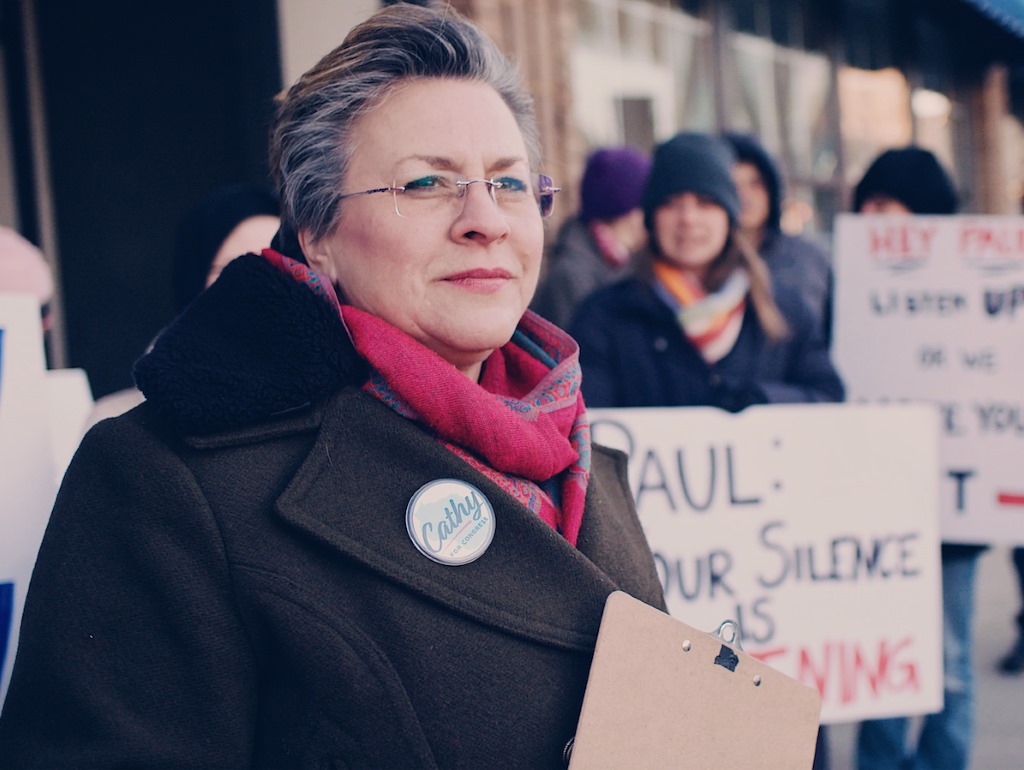 Jul 27th, 2018 by Cathy Myers
Myers launches TV ad for her August 14th WI-01 Primary versus Randy Bryce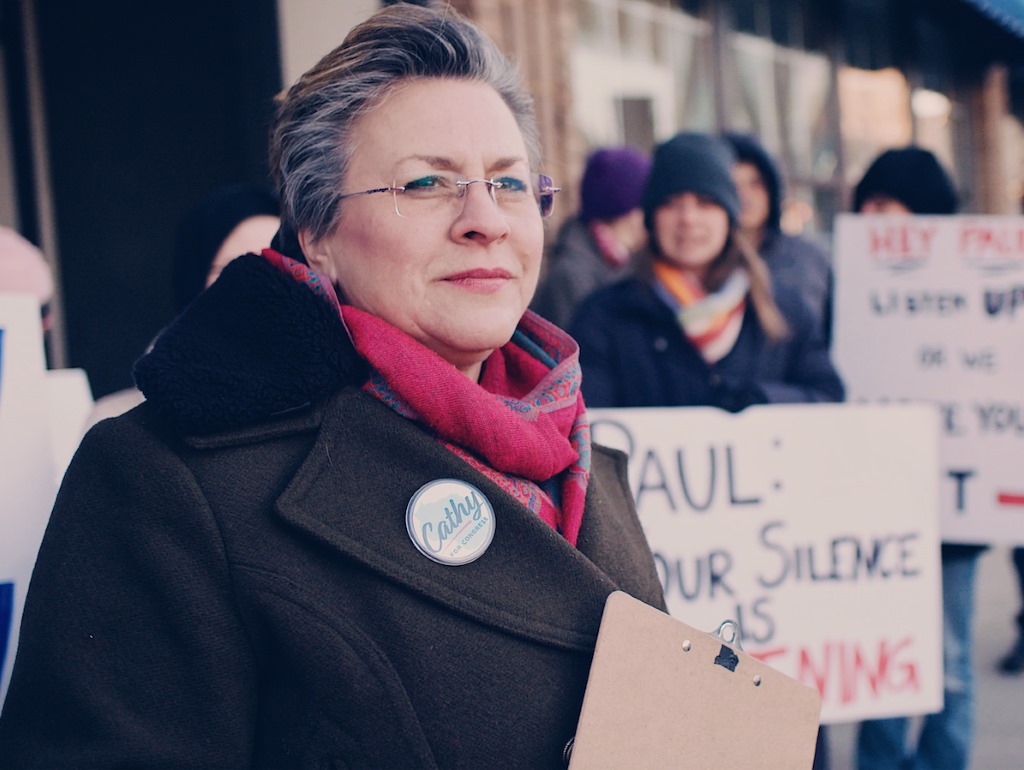 Jul 19th, 2018 by Cathy Myers
Myers calls on Bryce to account for campaign funds that appear to have been used to pay off his personal debt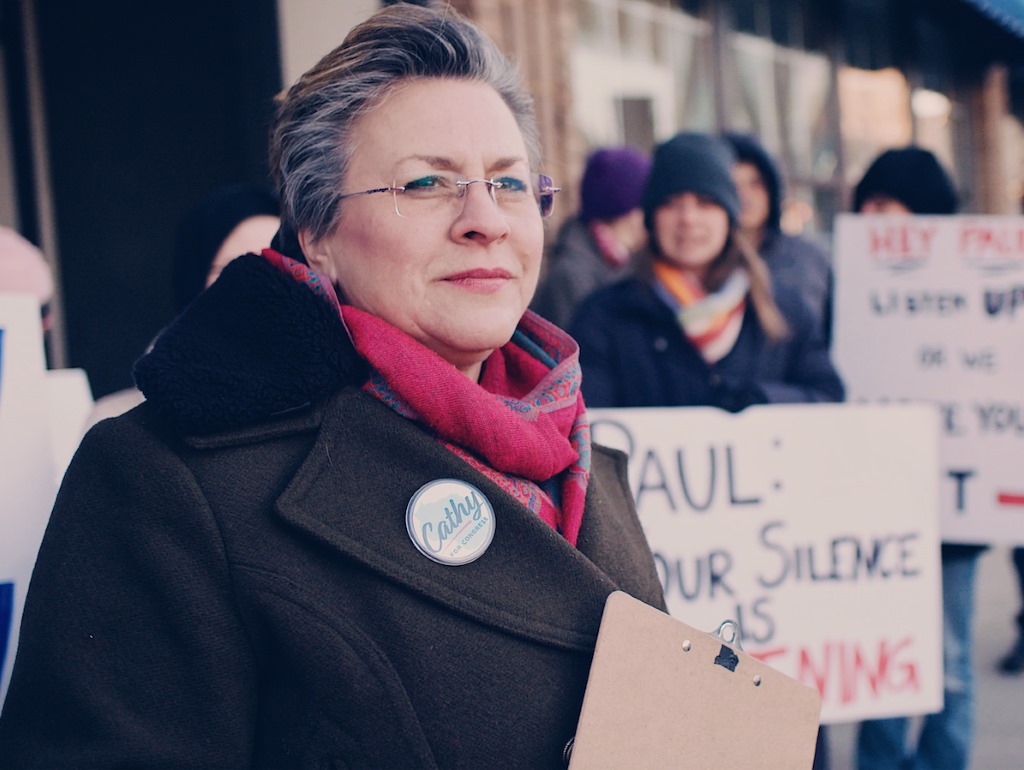 Jun 21st, 2018 by Cathy Myers
Myers' plan calls for $15 minimum wage, protecting small businesses by breaking up monopolies, and a universal basic income