Press Release
BrightStar Wisconsin Foundation and NEWaukee Announce $10,000 HATCH Finale Winners
Seven entrepreneurs pitched their ideas to compete for a $10,000 prize.
Stevens Point, Wis. – A crowd of almost 300 gathered at the Stevens Point Municipal Airport for the HATCH Finale on Thursday, November 9th. Seven entrepreneurs pitched their ideas to compete for a $10,000 prize.
HATCH is a community-based startup pitch platform that aims to convert strong ideas into business plans, which then hopefully launch new companies. The program was a collaboration between BrightStar Wisconsin Foundation funding and leadership and NEWaukee's experience and expertise in executing programs like this that made the four preliminary HATCH events and the finale a huge success. Other strategic partners included Wisconsin Economic Development Corporation, Incourage Foundation, Portage County Business Council, MCDEVCO, Current Wisconsin Rapids, Ignite, Marshfield Young Professionals, Create Portage County, and Compass Properties, who hosted the event in their private airport hangar.
Four BrightStar Wisconsin donors deliberated to choose the winning pitch. The jurors were:
Jeff Harris
– BrightStar Board Chair:
Tom Shannon
– BrightStar President and CEO;
Mark Burish
–  BrightStar board and investment committee member; and
Michelle Picard
– investment committee member. Audience members also had the opportunity to vote for their favorite pitches and played a part in deciding the outcome.
"There are often questions about what is needed to grow Wisconsin's startup scene," said Chief Idea Officer of NEWaukee, Jeremy Fojut. "Hatch was able to spark positive change in Central Wisconsin through collaboration, cooperation, and building thoughtful in-person, experiences that connected entrepreneurs to each other, different resources, and the community."
In a surprise ending, the judges were sold on two pitches: Caboosee and Arbré Tech. The winning companies split the grand prize, taking home a respective $5,000 each.
Pitches included:
Leak Syphon Flush Valve | Peter Parker and Landis Brozak – A product to reduce leaky toilets for zero water waste.
Arbré Tech | Matthie Vollmer and Ben Meyers – A product built to automate the data tracking processes used in tree nurseries.
Unpublished.io | Daniel Packard & Maurice Woods III – A web platform for building and sharing research projects.
Tapped | Jeremy Solin – Flavor infused, natural maple syrups.
Caboosee | Emily Blomberg – Baby onesie & pajama tech that makes it possible to easily check a diaper without removing the clothing.
Cheiks | Elizabeth Olson – Women's underwear with revolutionary sizing.
Feed Manager | Carl Lippert – An app that helps farmers manage their livestock feed.
Further announcements about the future of HATCH in Wisconsin will be released at a later date. For more information about HATCH, please visit: www.hatchwi.com.
BrightStar Foundation is a 501(c)(3) non-profit foundation created to facilitate job creation and increase Wisconsin's economic activity by deploying donated funds into equity stakes in for-profit early-stage, rapid growth companies. This unique approach enables the formation of new investment capital in Wisconsin through charitable donations to the foundation. For more information, please visit: www.brightstarwi.org
NEWaukee is a social architecture firm that specializes community-based signature experiences centered on high-profile issues of importance for cities across the country. NEWaukee also provides consumer, employer brand and talent engagement services to major employers looking to attract and retain talent necessary to grow their businesses. For more information, please visit: www.newaukee.com
Mentioned in This Press Release
People
:
Ben Meyers
,
Carl Lippert
,
Daniel Packard
,
Elizabeth Olson
,
Emily Blomberg
,
Jeff Harris
,
Jeremy Fojut
,
Jeremy Solin
,
Landis Brozak
,
Mark Burish
,
Matthie Vollmer
,
Maurice Woods III
,
Michelle Picard
,
Peter Park
,
Peter Parker
,
Tom Shannon
Recent Press Releases by Newaukee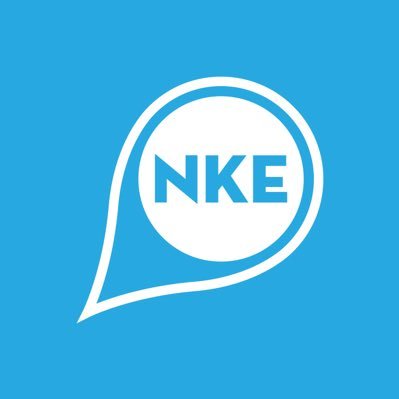 Jul 7th, 2021 by Newaukee
Law Firm Partners with Westown Association to Support Local Businesses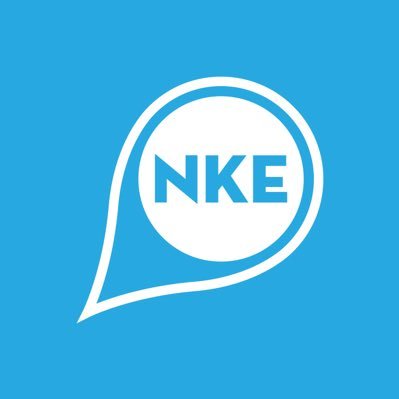 Oct 14th, 2020 by Newaukee
Tickets Available for NEWaukee's Virtual 'YPWeek' Conference on October 20 & 21