Press Release
Aspen May's Pyrite Suns, Miner's Dollars
Opening on June 12, 5:30-8pm at The Pitch Project
The Pitch Project is pleased to present Pyrite Suns, Miner's Dollars, a site-specific installation by artist Aspen Mays (San Francisco CA) in collaboration with the collections of the Milwaukee Public Museum and the Yerkes Observatory in William's Bay, Wisconsin.  Representation and facsimile are at play in this installation of 300+ photographs and artifacts that interweave Mays' ideas and meditations on the sun, fool's gold and value.
Pyrite suns, also known as miner's dollars or sun dollars, are found only in coal mines where the pressure of coal formation has flattened the pyrite into coin-like disks. A pyrite sun, named for the radial symmetry of its shape, appears to have beams growing outward from its center, which Mays likens to a drawing of the sun. Miner's dollars were originally thought to have significant monetary value, but now are valued only for their beauty and their relative scarcity. They remain a fascination for Mays, "I love the thought of a sun that is found buried in the earth, in the blackness of a coal mine." Pyrite Suns, Miner's Dollars conflates the study and images of a false sun with those of the "real" one.
Mays developed the installation for The Pitch Project with a visit to the Yerkes Observatory in Williams Bay WI and the Milwaukee Public Museum (MPM) in late April. Following her visit, Mays stated, "The Milwaukee Public Museum has been incredibly gracious to open its doors and its collection to this collaboration with The Pitch Project. For me, the Museum as a repository of curiosity and curiosities was an exciting point of departure for this exhibition."
Pyrite specimens from the Museum's geology collections, exhibition design molds and security footage on loan from MPM add another layer about observation and artifice to Mays' installation at The Pitch Project. Over the course of the exhibition Mays will also install a pop up display in MPM's planetarium that will explore the rare experience of the solar eclipse. "I'm incredibly excited to see MPM partner with Aspen Mays and The Pitch Project," said Dennis Kois, President of the Milwaukee Public Museum. "I had the opportunity to show Aspen's work at my previous institution (deCordova Art Museum), and imagined then what a natural she'd be to partner with a science museum. Art and natural history inform each other wonderfully, and I'm pleased we are in a position to help a talented artist and one of Milwaukee's best young galleries."
Don't miss out on Pyrite Suns, Miner's Dollars opening at The Pitch Project June 12, 2015. Aspen Mays' views of the sun(s) is a cause for a visit and return visit to behold the view.
Opening Reception: Friday, June 12 , 2015, 5:30–8 p.m. • Exhibition Runs June 12 – September 12, 2015 Gallery Hours: Thursday 4–8 p.m. & Friday–Sunday 12–5 p.m.
About the Artist
Aspen Mays (born 1980) was raised in Charleston, SC. She received her MFA from the School of the Art Institute of Chicago in 2009 and a BA in Anthropology and Spanish from The University of North Carolina-Chapel Hill in 2004. Aspen uses her investigation on light, gravity, nature and astronomy to drive her works. Her solo exhibitions include Every leaf on a tree at the Museum of Contemporary Art, Chicago, IL; Sun Ruins at Golden Gallery, New York; and Ships that Pass in the Night at the Center for Ongoing Projects and Research (COR&P) in Columbus, OH. Mays was a 2009-2010 Fulbright Fellow in Santiago, Chile, where she spent time with astrophysicists using the world's most advanced telescopes to look at the sky. Mays lives and works in Los Angeles, CA and Columbus, OH where she is an Assistant Professor of Art at Ohio State University.
About the Milwaukee Public Museum
The Milwaukee Public Museum is a natural and human history museum located in downtown Milwaukee, Wisconsin. The museum was chartered in 1882 and opened to the public in 1884. MPM has three floors of exhibits that encompass life-size dioramas, walk-through villages, world cultures, dinosaurs, a rain forest and a live butterfly garden, as well as the Daniel M. Soref National Geographic Dome Theater and Planetarium. The museum houses more than 4.5 million objects and hosts nearly half a million visitors each year. The MPM is operated by Milwaukee Public Museum, Inc., a private, non-profit company and its facilities and collections are held in trust and supported by Milwaukee County for the benefit of the public.
About The Pitch Project
The Pitch Project Gallery & Artists Studios is a platform for exhibiting contemporary global practices in Milwaukee's Historic Walker's Point Neighborhood. The Pitch Project hosts diverse exhibitions, artist talks, screenings, and events.
For More Information and view work of past and future exhibitions of The Pitch Project, you can visit; www.thepitchproject.org, or contact the gallery at info@thepitchproject.org.
Mentioned in This Press Release
Recent Press Releases by Pabst Theater Group

Jan 11th, 2021 by Pabst Theater Group
at the Riverside Theater, Pabst Theater and Turner Hall Ballroom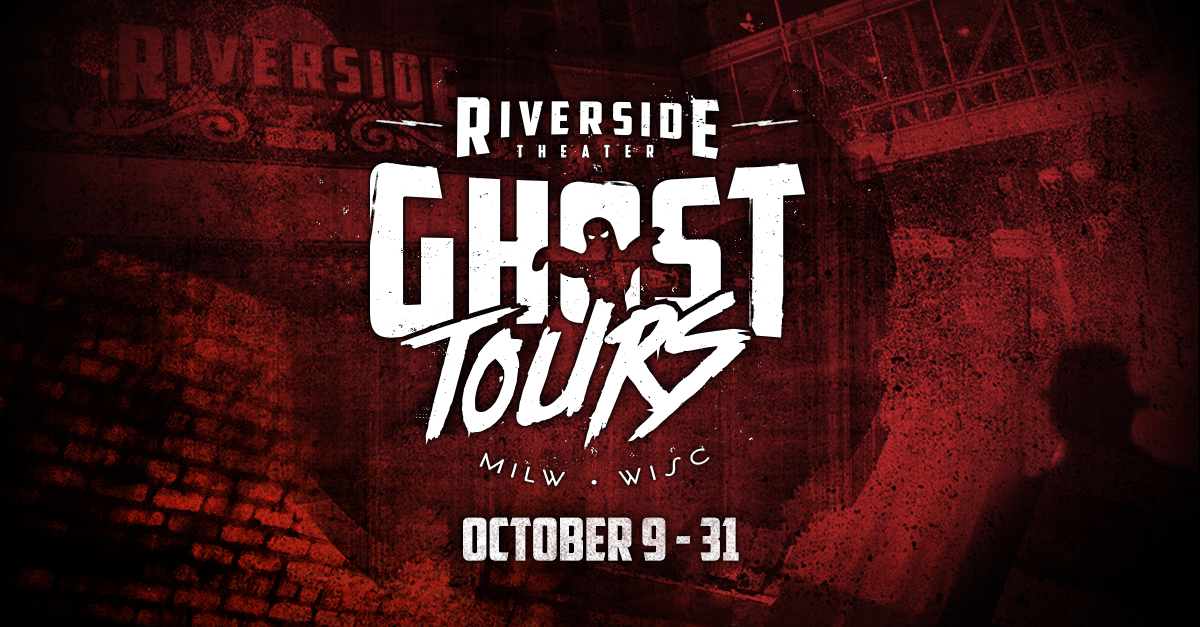 Sep 10th, 2020 by Pabst Theater Group
Experience the Riverside like never before – just in time for Halloween!

Jul 13th, 2020 by Pabst Theater Group
As COVID-19 Cases Grow, Now is the Time to Enact this Life-Saving Measure