Press Release
AFP-WI Statement on Governor Walker Budget Signing
Budget Includes Key Conservative Victories Backed by Activist Group
MADISON, WI – Americans for Prosperity-Wisconsin praised key provisions in the budget signed by Governor Scott Walker today. The two-year spending plan contains many long-standing policy goals advocated by the group's base of over 130,000 free-market grassroots activists. AFP-WI spotlighted Governor Walker's veto of a proposal to expand the powers of the Wisconsin Public Finance Authority (PFA) targeted by the group in an aggressive grassroots, digital and social media campaign last week.
Americans for Prosperity State Director Eric Bott made the following statement:
"The budget signed by Governor Walker today is a recognition that pro-growth policies have worked and will continue to work in the state of Wisconsin. This was the time to go bold and double down on a conservative agenda of cutting taxes, reining in regulations and holding government accountable to the people. It is fitting that today's signing ceremony took place at an elementary school since this approach creates the revenue growth that has allowed record increases in K-12 education investment. Robust economic growth leads to high quality public services far better than tax hikes and new regulations ever could. "
Bott highlighted the following budget victories as wins for conservative grassroots activists in Wisconsin:
On Taxes:
"We are pleased that this budget eliminates the onerous small business tax (also known at AMT) as well as the State Levied Property Tax saving taxpayers $180 million. The budget maintains a sensible freeze on local property taxes ensuring taxes will be lower next year than they were in 2010. It includes an important good-government reform to only hold tax hike referendums on major election dates. AFP-WI is also pleased this budget reduces the personal property tax by $75 million setting the stage to eliminate the tax in 2019. Our activists will be working to fully eliminate this burdensome tax in the future."
On Education:
"AFP-WI strongly supports this budget's expansion of scholarships for special needs students, statewide educational opportunity programs and reforms to Wisconsin's outdated teacher licensure rules."
On Transportation
"This budget includes important cost-saving reforms such as the full repeal of the prevailing wage and federal swap legislation. It rejects gas and heavy truck taxes which would have hit working class Wisconsinites worst and first. It contains the lowest level of borrowing in two decades while keeping the focus on local roads and safety and maintenance."
On Welfare Reform
"Governor Walker is continuing a tradition of Wisconsin leading the way on welfare reform. His 'Wisconsin Works for Everyone' reform package encourages and rewards work, helping every Wisconsinite obtain the dignity and opportunity that comes through employment."
On Rejecting Cronyism
"We commend Governor Walker for using his line-item veto authority to axe an expansion of the controversial Public Finance Authority and to scrap or limit several special interest tax breaks. Additionally, this budget rightly rejects an attempt made this summer to create a 'Liquor Tsar' and increase regulatory burdens on craft beverage producers."
Americans for Prosperity (AFP) exists to recruit, educate, and mobilize citizens in support of the policies and goals of a free society at the local, state, and federal level, helping every American live their dream – especially the least fortunate. AFP has more than 3.2 million activists across the nation, a local infrastructure that includes 36 state chapters, and has received financial support from more than 100,000 Americans in all 50 states. For more information, visit www.AmericansForProsperity.org
Mentioned in This Press Release
Recent Press Releases by AFP Wisconsin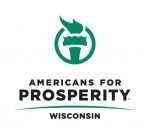 Dec 6th, 2018 by AFP Wisconsin
"Americans for Prosperity encourages the legislature to work with Governor-elect Evers to address this mounting due process crisis in 2019."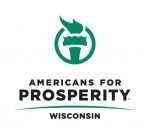 Nov 28th, 2018 by AFP Wisconsin
"The public overwhelmingly embraces the craft beverage industry and innovative event venue options like wedding barns."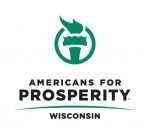 Nov 14th, 2018 by AFP Wisconsin
"Taxpayer handouts to corporations are not the solution for providing Wisconsin with a pro-growth business environment that benefits all businesses."