Press Release
800-CEO-READ's Jack Covert Retires
"Every single day, this industry will be poorer because one of the great ones has retired." - Seth Godin
800-CEO-READ announced today that Jack Covert, 800-CEO-READ's Founder and President, retired at the end of May. Through his leadership at 800-CEO-READ, Covert is responsible for inspiring profound change in the business book publishing industry, a feat he was able to accomplish from the company's location of Milwaukee, Wisconsin, far removed from New York City's publishing epicenter.
In 1984, shortly after Jack Covert shut the doors on his first business venture as the owner of a small record store in Milwaukee – Dirty Jack's Record Rack – he founded what would become 800-CEO-READ. The late A. David Schwartz, then owner of Harry W. Schwartz Bookshops, hired Covert to sell business and computer books to the Milwaukee business community via the brick and mortar bookshop. Covert grew what was then a three-shelf business section into the specialty business book retailer 800-CEO-READ is today. Carol Grossmeyer, Schwartz's widow and the company's current co-owner, recalls Covert's first days on the job, "A table, a chair, a phone, and a rolodex. David hired Jack, put him in front of a phone, and told him to start a business. Jack didn't know a thing about business books or publishing, but drew on some kind of innate idea of business he had and ultimately became who he is today—a great, self-made businessman."
800-CEO-READ counts business publishing's biggest names and most successful authors as customers, partners, and friends. Seth Godin, bestselling author of Purple Cow, Tribes, Linchpin, and more, posted May 27th to his blog, "Jack Covert is one of the most important people in my little village of book publishing, a single individual outside the normal circles of New York, someone who cares and does something about it. Jack Covert relentlessly sees possibility when other people are ready to shrug their shoulders and walk away."
Seth wrote next about why Covert was able to have so much impact on business book publishing and authors: "Jack Covert is a role model for all the people who care. Not just who do their job, but who actually show up, every single day, eager to make a difference, eager to connect, eager to find something special. Jack reminds us of what publishing used to be and what it could be again. He's a man of his word, someone with extraordinary vision and drive, and most of all, someone who cares. We'll miss Jack. Every single day, this industry will be poorer because one of the great ones has retired."
William Shinker, a 30-plus year veteran of publishing houses Penguin, Random House, and HarperCollins, spoke of Jack as an innovator, a businessman, and an inspiration: "Jack has gone from innovation to innovation and built the company into THE premier marketer, seller, and community of business book lovers in the country. My relationship with Jack over the last 30 years has meant a great deal to me professionally and personally. He is a truly great guy, and a wonderful business man with the ability to make his dream a reality."
Dean Karrel, Vice President of Trade Sales for John Wiley and Sons, also spoke of Covert's role in shaping business book publishing, saying, "Jack's fingerprints are all over our industry, working with great authors, editors, marketers and salespeople. He was years ahead of everyone else striving for collaboration between all of us in publishing. Not a bad reputation to have; an innovator, a leader, entrepreneur and a heck of nice guy!"
Godin's, Shinker's, and Karrel's comments touch on what has always been most important to Covert; he is proud of his business success, but it's that he cares so much about the people around him that makes Jack Covert a truly special, one-of-a-kind leader. "I'm most proud of helping 15 to 20 people start their lives. I have kids out there. Grandkids. Houses," he said, referring to his employees and their families. Covert continued, "I helped them discover a depth of character they didn't know they had."
In addition to being Founder and President of 800-CEO-READ, a company he has steered through the challenge from big box bookstores like Borders and Barnes & Noble and the rise of amazon.com with ingenuity and a commitment to superior customer service for authors, customers, and the publishing houses themselves, Jack Covert is the co-author of 100 Best Business Books of All Time: What They Say, Why They Matter, and How They Can Help You (Link). The 100 Best has been translated into over 10 languages and the hardcover sold over 40,000 copies. Covert has also penned more than 600 monthly Jack Covert Selects business book recommendations run in newspapers and business journals across the country, and has been featured on CNN and NPR, in Inc. magazine, Fortune, the Harvard Business Review, Washington Post, New York Post, BusinessWeek, and more.
800-CEO-READ has been in the business of business books since 1984. They are experts at celebrating the history and identifying current trends in business literature, helping authors navigate book sales and the speaking circuit, customizing books for a specific audience or client, and moving physical books around the country and around the world on a specific deadline. 800-CEO-READ offers a wealth of knowledge and experience in a constantly changing and sometimes chaotic industry.
Mentioned in This Press Release
Recent Press Releases by Press Release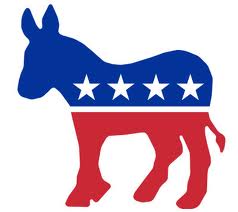 Jan 21st, 2020 by Press Release
The package consists of five bills which repeal a multitude of regressive Republican water policies.