Press Release
2015 Milwaukee Film Festival Call For Entries Now Open
$16,000 in Cash Prizes Offered; Free Entry for All Films; Deadline is June 22
MILWAUKEE – Thursday, March 26, 2015 – Milwaukee Film is now accepting entries for the 7th annual Milwaukee Film Festival (Sept. 24 – Oct. 8, 2015). Works of all genres, forms, and lengths are considered. The deadline for all entries is Monday, June 22. For a fourth year in a row, the festival is offering free submission for all films and is promising to award at least $16,000 in cash awards this year.
New this year is a music video program that will be part of our Cream City Cinema section, which will also include The Milwaukee Youth Show for the fourth year, a showcase of short films made by filmmakers ages 18 and under.
In its ongoing efforts to inspire and promote filmmaking in southeastern
​W​isconsin, Milwaukee Film is expanding its Cream City Cinema program category eligibility requirements to include films from directors, producers, screenwriters, cinematographers, editors, sound editors, or lead cast member(s) that currently live in one of the following Wisconsin counties: Milwaukee, Racine, Waukesha, Kenosha, Ozaukee, Walworth, or Washington. Milwaukee Film offers a $5,000 cash award to the locally-based director of the film selected as the Cream City Cinema Jury Award winner.
Previous winners include:
2014: James Tindell, New Planet
2013: Michael T. Vollmann, Before You
2012: Chris James Thompson, The Jeffrey Dahmer Files
2011: Michael Hawkins-Burgos, Don't Go
2010: Tate Bunker, Mickey Burgermeister
2009: John Roberts, Mary's Friend
"Our 2013 jury winner Michael T. Vollmann used his award to produce his next film, which just premiered at the 2015 Sundance Film Festival and sold to CNN – a huge step for his career. His success proves the value and impact of our Cream City Cinema Jury Award," said Artistic and Executive Director Jonathan Jackson. "For 2015, we are also excited to offer a new music video program, highlighting the growing intersection of the film and music scenes in Milwaukee."
The Milwaukee Film Festival will also offer its annual $10,000 Herzfeld Competition Award to one of the eight films selected to be a part of the Competition program, presented by the Heil Family Foundation. The winning film is determined by a jury of industry professionals, which in past years has included Oscar-winning cinematographer Vilmos Zsigmond, Rolling Stone Senior Editor David Fear, and Toronto International Film Festival Senior Manager of Adult Learning Theresa Scandiffio.
Previous winners include:
2014: Miroslav Slaboshpitsky, The Tribe
2013: Kim Nguyen, War Witch
For a second year in a row, the festival will offer a $1,000 cash award for the jury-selected winning film in its international shorts program, Shorter is Better.
Previous winner:
2014: Sandhya Daisy Sundaram, Love. Love. Love.
In addition, non-juried audience awards, presented by Allan H. (Bud) and Suzanne L. Selig, are given to the top short- and feature-length films based on audience ratings.
Previous feature film winners include:
2014: Alive Inside
2013: The Inevitable Defeat of Mister and Pete
2012: Mea Maxima Culpa: Silence in the House of God
2011: Louder Than A Bomb
2010: Waiting for "Superman"
2009: Precious: Based on the Novel 'Push' by Sapphire
​Previous short film winners include:
2014: The Numberlys
2013: Eddie Adams: Saigon '68
2012: Magic Piano
2011: The Wheel
2010: Drunk History: Tesla & Edison
2009: The Violinist
A crowd of 64,187 filmgoers attended the 2014 film festival, which screened 275 films and boasted 72 sold-out screenings. Among the line-up were award-winning films such as 1971, The Imitation Game, Last Days in Vietnam, Alive Inside, Meet the Patels, and The Tribe as well as a unique Spotlight event featuring a screening of the silent Soviet classic, Man with a Movie Camera, with live musical accompaniment by Alloy Orchestra (Metropolis, MFF2010; Blackmail, MFF2012).
A record 266 filmmakers and industry professionals were in attendance for last year's festival, including
​ O​scar-winning filmmaker John Ridley (Jimi: All Is By My Side), Sean Astin and Chris Mulkey (The Surface), Marshall Curry (Point and Shoot, Street Fight), Debra Granik (Stray Dog, Winter's Bone), Jerry Zucker and Jim Abrahams (Top Secret!), Robert Townsend (Hollywood Shuffle), Jerry Harrison (Stop Making Sense, Take Me to the River), Jessica Oreck (The Vanquishing of the Witch Baba Yaga), and Pulitzer prize-winning film critic Wesley Morris.
The entry form and complete information regarding eligibility for the 2015 Milwaukee Film Festival Call for Entries is available at http://mkefilm.org/call-for-entries. Questions about submissions may be directed to entry@mkefilm.org.
The 2015 Milwaukee Film Festival runs September 24 – October 08, 2015. Passes and ticket 6-packs go on sale in May, with the best prices available to Milwaukee Film Members. For information on how to become a member, visit http://mkefilm.org/membership.
About Milwaukee Film
Film can entertain, educate, and empower. It can bring change on levels both intimate and epic. And it's at its best as a communal viewing experience, with the best possible sound and projection. As a non-profit cultural institution, Milwaukee Film's mission is to communicate all of this to the city that we love, in a way that is both true and unique to Milwaukee.
Mentioned in This Press Release
Recent Press Releases by Milwaukee Film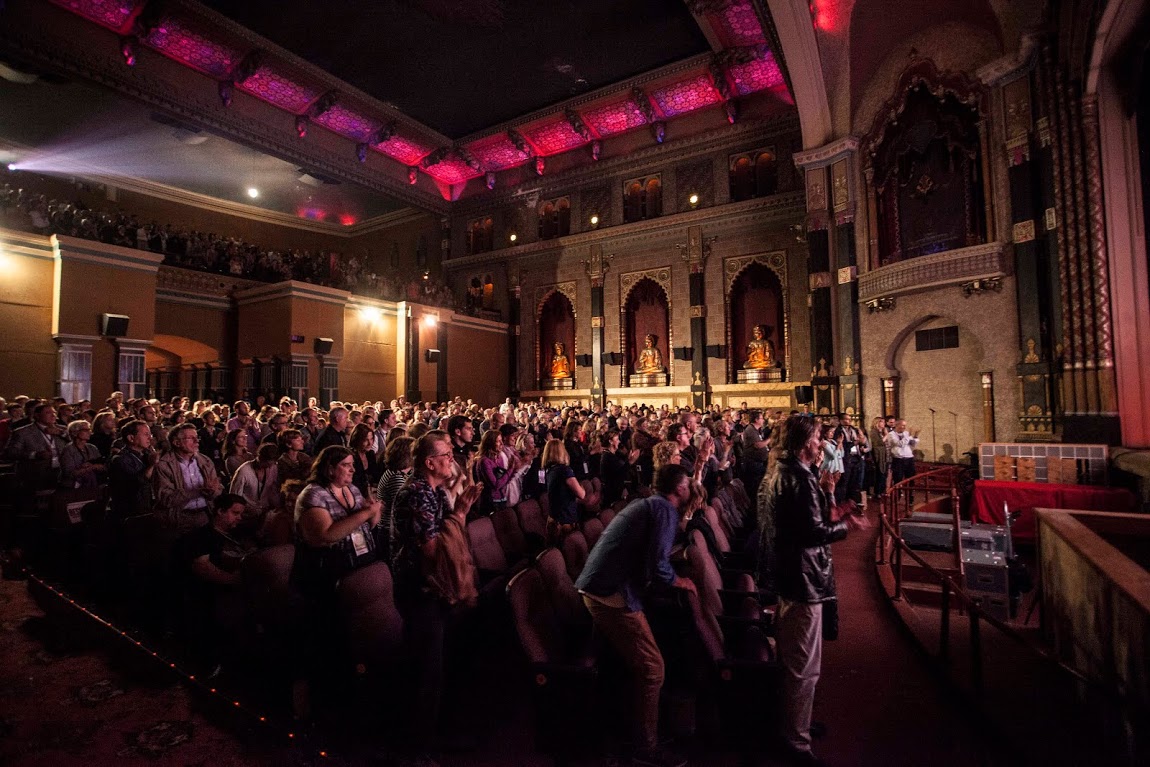 Jan 11th, 2018 by Milwaukee Film
Free Entry for All Films; Festival Offers To Pay for Work That Is Screened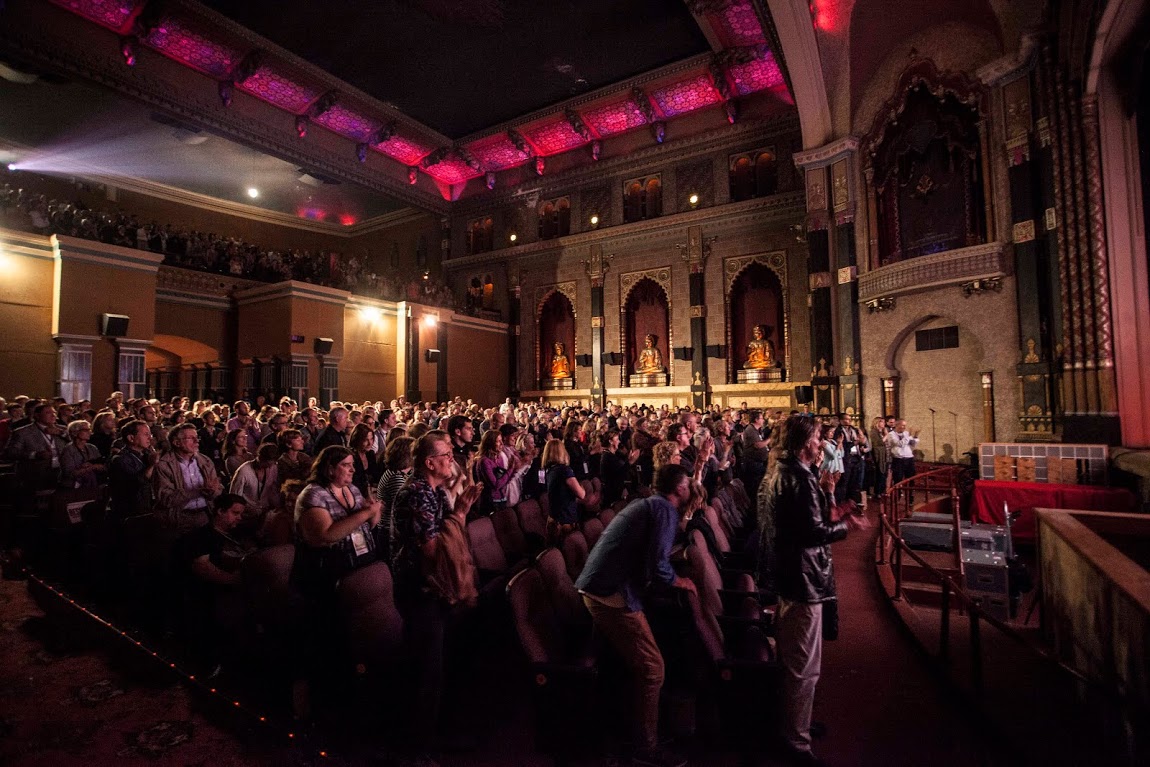 Dec 7th, 2017 by Milwaukee Film
Festival organizers hope the later dates will expand programming opportunities.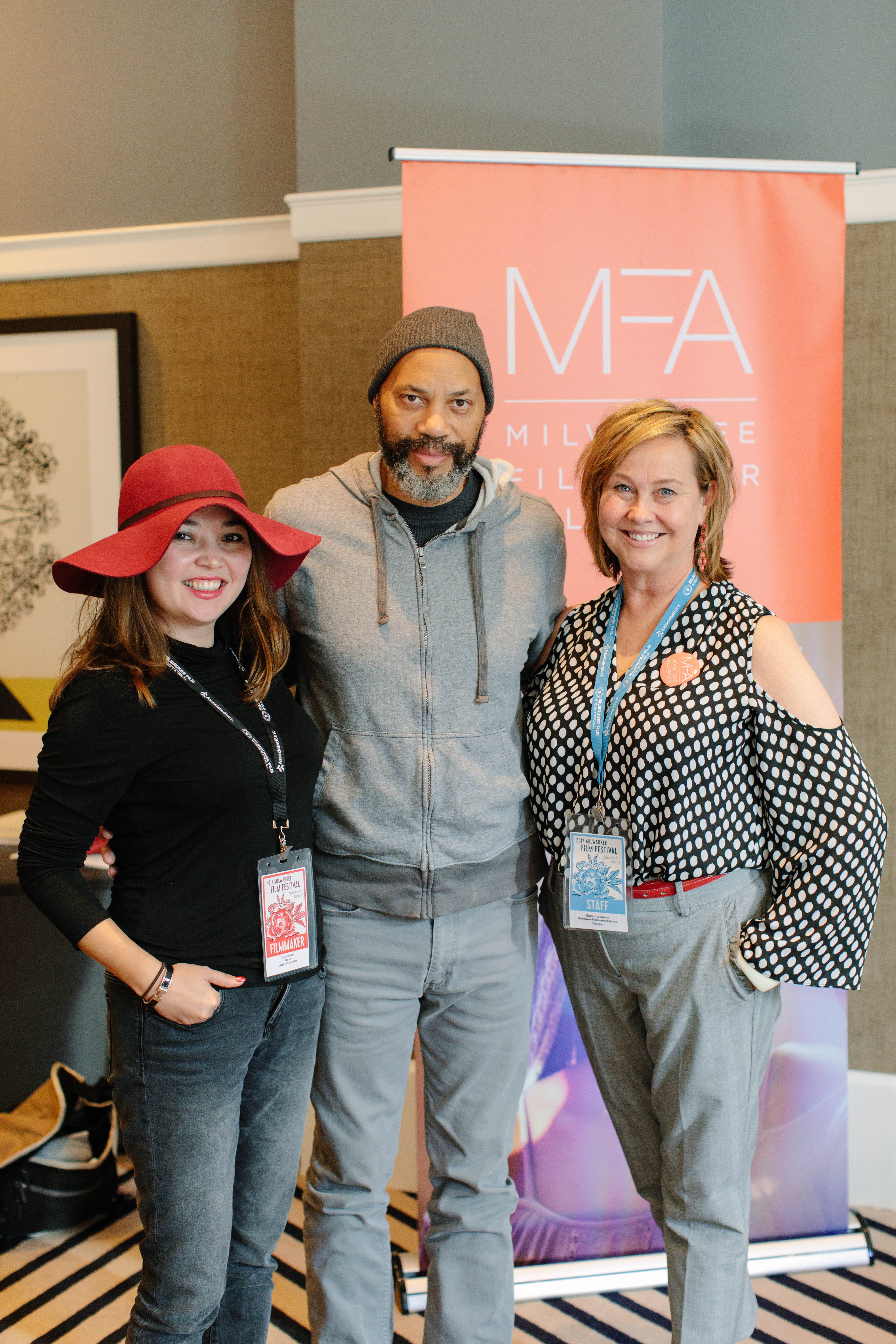 Nov 10th, 2017 by Milwaukee Film
Film industry grew by 10% (2010-2015); double the rate of local economy