Press Release
2014 Mary L. Nohl Fund Fellowships for Individual Artists Awarded
Seven Artists Recognized in Twelfth Cycle
Seven recipients of the Greater Milwaukee Foundation's Mary L. Nohl Fund Fellowships for Individual Artists have been selected from a field of 152 applicants in the twelfth annual competition. Anne Kingsbury, Shana McCaw and Brent Budsberg (a collaborative partnership), and John Riepenhoff were chosen in the Established Artist category and will each receive a $15,000 fellowship. Emily Belknap, Jenna Knapp, Erik Ljung and Kyle Seis will receive Emerging Artist fellowships of $5,000 each. In addition to receiving an award, the Nohl Fellows participate in an exhibition at the Institute of Visual Arts (INOVA) in the autumn following their award. An exhibition catalogue will be published and disseminated nationally.
Finalists in the Established Artist category included Santiago Cucullu, Frankie Latina, Kevin J. Miyazaki and Jason Yi.
Finalists in the Emerging artist category included Braden Baer, Sara Caron, Michael Kautzer, Miguel Ramirez, Marla Sanvick, and Oliver Sydello.
Funded by the Greater Milwaukee Foundation's Mary L. Nohl Fund and administered by the Bradley Family Foundation, the Mary L. Nohl Fund Fellowships for Individual Artists provide unrestricted funds for artists to create new work or complete work in progress. The program is open to practicing artists residing in the four-county area (Milwaukee, Waukesha, Ozaukee, and Washington counties). The Mary L. Nohl Fund also supports a Suitcase Fund for exporting work by local artists beyond the four-county area.
Artist Mary L. Nohl of Fox Point, Wisconsin, died in December 2001 at the age of 87. Her $9.6 million bequest to the Greater Milwaukee Foundation is one of the largest gifts the Foundation has received from a single donor in its 99-year history. The Fund, by supporting local visual arts and arts education programs, keeps Nohl's passion for the visual arts alive in the community.
The panel of jurors included Courtney Fink, Executive Director, Southern Exposure, San Francisco; Daniel Fuller, Director of the Institute of Contemporary Art at the Maine College of Art, Portland; and Naima J. Keith, Associate Curator at The Studio Museum in Harlem, New York. The panelists were in Milwaukee October 23-October 25, reviewing work samples and artists' statements and visiting the studios of the seven finalists in the Established Artist category.
About the Fellows
Established Artists
ANNE KINGSBURY
Anne Kingsbury has been a working artist for fifty years, always using the hand as the primary tool: making woodcuts, hand-building clay forms, mixing clay and leather within quilted wall hangings, and hand-beading text with images on leather or deer hide. She has come to think of her work as "slow improvisation," an exploration of materials and methods that are dependent on time to find solutions, rather than a preconceived road map providing directions on how to get there. The evolution that happens during this process is always integral to the finished piece–even if the pace means years instead of months. Kingsbury's entire life has been spent in various forms of the arts. She holds an MFA degree from Claremont California and has been the Executive Director at Woodland Pattern Book Center since the organization's founding in 1979. She has over 50 years of experience in arts creation, education and management. Kingsbury's work in mixed media has been featured in 15 publications. She has participated in over 80 major exhibitions, the most recent being Dancing Dazzling Beads at the North Dakota Museum of Art in Grand Forks, North Dakota, which traveled to five Reservations throughout the state during 2013/2014.
SHANA McCAW & BRENT BUDSBERG
Shana McCaw and Brent Budsberg are a collaborative team with a thirteen-year history working in sculpture, performance, and site-specific installation. Often incorporating scale models to explore deception and suspension of disbelief, a 19th century Midwestern farmhouse, frequently depicted in unlikely or impossible scenarios, has emerged as a central character in their work. Through it, they examine the psychology of place, ancestral memory, and the passage of time. More recently, McCaw and Budsberg have been performing for the camera, using photography and video to document the labors of two pioneer-era characters that are the conceptual inhabitants of the farmhouse. Their photography also works to decontextualize the miniatures, exploiting the camera's ability to eliminate scale cues and heighten the ambiguity of the subjects depicted. In exhibiting these works, structures often intersect or interact with the gallery walls and fixtures. This practice has led McCaw and Budsberg to an investigation of the gallery as an imperfect attempt to create a man-made void. The concept of the void is a thread that runs through much of their work, where subjects often appear to be fading in or out of the limits of perception. McCaw and Budsberg are also founding members of the WhiteBoxPainters, a performance art group specializing in large-scale, temporary public projects. McCaw currently teaches at the Milwaukee Institute of Art and Design and is the Gallery Director at Cardinal Stritch University. Budsberg is the Exhibition Designer for the Chipstone Foundation and also teaches at the Milwaukee Institute of Art and Design. McCaw and Budsberg received a Nohl Fellowship in the Established category in 2008.
JOHN RIEPENHOFF
John Riepenhoff was born in 1982 in Milwaukee, Wisconsin and received his BFA from the Peck School of the Arts at the University of Wisconsin-Milwaukee. Riepenhoff is also a curator and co-owner of The Green Gallery in Milwaukee; co-founder of Lifetime Achievement; co-president of Friends of Blue Dress Park; co-co-organizer of The Milwaukee International and Dark Fairs; and is an inventor of artistic platforms for the expression of others. His recent exhibitions and curatorial projects have been presented at the Tate Modern, London; Marlborough, Gavin Brown's Enterprise, James Fuentes, and the Swiss Institute, New York, NY; Freedman Fitzpatrick and Ooga Booga/356 Mission Rd., Los Angeles, CA; The Suburban, Oak Park, IL; Misako & Rosen, Tokyo, Japan; White Flag Projects, St Louis; Western Exhibitions, Chicago, IL; Queens Park Railway Club, Glasgow, Scotland; Madison Museum of Contemporary Art and the Poor Farm, WI; and the Milwaukee Art Museum, Dean Jensen Gallery, Small Space, Lynden Sculpture Garden, and The Ski Club in Milwaukee. He also programs the John Riepenhoff Experience, a miniature gallery space, at various locations around the world, most recently at Night Gallery, Los Angeles, CA; Cooper Cole, Toronto; and Crystal Bridges Museum of American Art, Bentonville, AR. He recently started a beer endowment for artist-run-organizations in Milwaukee. He is represented by Marlborough Chelsea. Riepenhoff received a Nohl Fellowship in the Emerging category in 2009.
Emerging Artists
EMILY BELKNAP
Through an interdisciplinary approach using drawing, sculpture and installation, Emily Belknap examines boundaries in landscape. In her current body of work, Backyard Dilemmas, she explores the paradoxical nature of landscapes in transition where beauty is conflated with health and maintenance with care. For example, in her miniature constructions of suburban trees she questions the appearance of growth in these landscapes. Her drawings of lawns, backyards, and fences explore the relationships among neighbors. Belknap received her MFA from the University of Wisconsin-Madison in 2013 and her BFA from the Milwaukee Institute of Art and Design in 2007. Her exhibition history includes solo exhibitions at the Chazen Museum of Art in Madison in 2013, the Sharon Lynn Wilson Center in Brookfield in 2010 and the Museum of Wisconsin Art in West Bend in 2009, as well as many group exhibitions throughout the Milwaukee and Madison areas.
JENNA KNAPP
Knapp, a recent graduate of the Milwaukee Institute of Art & Design, is an artist, activist, and the founder of Highway Excursion Agency of the Midwest (HEAM). HEAM is a one-woman agency founded to warn drivers against the dangers of highway hypnosis, a condition that is often experienced by drivers on our interstate highway system. HEAM explores what exists between departure and arrival, and highlights points of tension in our transitory states of between-ness. Navigating between function and fiction, Knapp solves the problems she creates for herself through the self-reflexivity of multiple roles. When she becomes the creator, director, performer, and audience all at once, the individual responsibilities and realness collapse into confusion, leaving more questions than answers. Knapp is currently anticipating a two-week residency and group exhibition this coming December with KULTER gallery in Amsterdam, made possible by a 2013 Mary Nohl Suitcase Export Fund Award.
ERIK LJUNG
Erik Ljung is a Milwaukee-based documentary filmmaker. Born and raised in northern California, Ljung moved to Milwaukee in 2008 after graduating from San Diego State University with a Fine Arts degree in Graphic Design. In 2011, his photography earned him the Artist Incentive Grant from the Coalition of Photographic Arts. Two years later he was selected as a Milwaukee Film mentor. Since then, he has focused on documentary filmmaking, giving attention to stories that are both locally transformative and nationally relevant. Currently, he is working on a film exploring mental health, as well as a film about the importance of the built environment. Ljung works as a freelance director of photography for outlets such as VICE News and PBS ("Wisconsin Foodie"). His work has also been featured on Al Jazeera America Tonight and in the Wall Street Journal.
KYLE SEIS
Kyle Seis received his BFA from the University of Wisconsin-Milwaukee in 2014 and was recently the recipient of a Midwest Society for Photographic Education scholarship. His current work explores our visual understanding of the landscape, and the ways in which meaning is assigned to place. In addition, Seis is the founder of Wavepool (http://wave-pool.net/), a contemporary art blog dedicated to sharing interviews with artists who engage with the medium of photography.
The Greater Milwaukee Foundation is a family of more than 1,200 individual charitable funds, each created by donors to serve the local charitable causes of their choice. Grants from these funds serve people throughout Milwaukee, Waukesha, Ozaukee and Washington counties. Started in 1915, the Foundation is one of the oldest and largest community foundations in the world.
For further information about the Greater Milwaukee Foundation's Mary L. Nohl Fund Fellowships for Individual Artists program, please visit http://lyndensculpturegarden.org/nohl.
Mentioned in This Press Release
Recent Press Releases by Lynden Sculpture Garden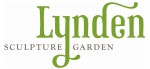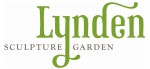 Sep 20th, 2017 by Lynden Sculpture Garden
Admission is $9 general, $7 for students and seniors. Members and children under 6 are free.