Press Release
19 Juniors With Their K-9 Partners Selected to Represent the USA in the Netherlands
Milwaukee teen selected for Team USA to compete with her dog in agility at the European Open Junior championship in Switzerland
On March 2nd, Coach Susan Cochran announced the American Kennel Clubs 2019 AKC European Open Junior (EOJ) Agility Team USA. Currently there is no such thing as dog agility at the Olympics – but to the 19 junior handers and their K-9 companions who have been selected to represent the USA in the Switzerland this summer, this is just as spectacular! Training and traveling the world to compete at the highest level of junior dog agility takes the same amount of commitment and dedication.
The European Open Junior Agility (EOJ) is an agility competition which is officially recognized by the FCI (Federation Cynologique Internationale English: World Canine Organization) as the largest international federation of kennel clubs. The competition is open to all dogs (min 24 months), children (born 2005 and younger) and juniors (born 2001-2004). The individual dog competition categories are held in Large (shoulder height over 16 7/8") Medium (shoulder height 16 7/8" or less) and Small (shoulder height 13 3/4" or less).
This year TEAM USA has fourteen Large Dog Teams: seven Border Collies, two All Americans, a Dutch Shepherd, Golden Retriever, and a Midi; three Medium Dog Teams: one Miniature Poodle and two Shelties; and four Small Dog Teams: three Shelties and a Miniature Poodle. The handlers consist of 3 children and 16 juniors from all over the U.S.: CA, CO, GA, IA, IL, KS, MI, NY, OH, TX, WA, and WI, and are between the ages of 12 and 17.
Congratulations to the 2019 AKC EOJ Agility Team USA: Brie Schaff, Emily Walker, Emma Hughes, Kaylee Cundiff, Lydia Hofmann, Sasha Zitter, Abby Zerm, Avery Adams, Bailey Preston, Dinah Woodman, Finley Richgels, Gabi Loesch, Katie Doane, McKenzie Minto, Natalie Spinsby, Radence Tsow, Sabrina Christie, Summer Nix, and Gabbi Kabakchieva.
About Gabbi
Gabbi and Scotty – a rescue dog from WI Humane Society made the 2019 AKC EUROPEAN OPEN JUNIORS (EOJ) AGILITY TEAM USA – the only world championship for junior agility handlers. They have previously competed for Team USA last year in Netherlands (finishing 18 team) and the year before in Luxembourg (finishing 45 individually). While Scotty is an alternate this year, he takes credit for helping Gabbi bring up Kinder – a two-year old Mudi who also made the team. https://www.akc.org/sports/agility/events/akc-juniors-european-open-agility/
Gabbi first discovered agility when she was 12 and started classes at Milwaukee Dog Training Club (MDTC) with then 2-year old Scotty. Earlier this year Gabbi and Scotty reached the lifetime achievement of MACH – Master Agility Champion and competed in Westminster Agility Championship last month. Next week they are headed to the AKC National Agility Championship in Oklahoma.
Scotty is an All American, a mixed breed that is 20% Basset hound, 20% SuperMutt, and a mix of various dog breeds (though he most resembles Golden Retriever or a Duck Toiling Retriever). His show name is SuperMutt – not a reference to his genetic makeup, but to his intelligent, kind, and considerate disposition. Scotty is also a certified therapy dog and volunteers with Pets Helping People at local nursing homes and schools.
Kinder, on the other hand, is a rascal – always up for trouble unless he is cuddling up or running with Gabbi. He is the first Mudi (a rare type of Hungarian Herding breed) to make the AKC EOJ Team USA. He has been training with Canine Sports Zone in Madison. Making the team as a large dog (the most competitive category at the highest level of junior dog agility) is a testament to Gabbi and Kinder's motivation and dedication to the sport.
Gabbi is a 16-year old Junior from University School of Milwaukee (USM) with big passion for working with, communicating with, and building teamwork with animals. Her science project this year involved studying self-awareness and learning behavior of mice and won the Naval Science Award at the regional competition.
Mentioned in This Press Release
Recent Press Releases by Press Release Sep 1st, 2021 by Press Release
Florentine Opera, Marcus Performing Arts Center, Milwaukee Ballet, Milwaukee Repertory Theater and Milwaukee Symphony Orchestra among organizations announcing COVID audience screening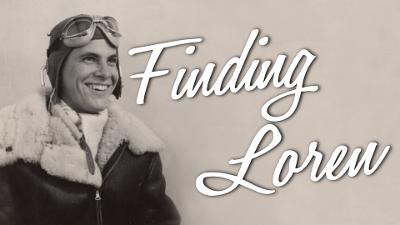 Aug 26th, 2021 by Press Release
Documentary By Milwaukee Producer / Director Premiers Sept. 25 at Bradley Symphony Center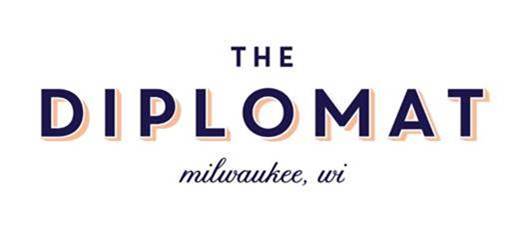 Jul 21st, 2021 by Press Release
Chef Baldwin adds top-tier talent to restaurant.