Laughing Liberally Milwaukee's "Pan-niversary" Extravaganza
March 19 @ 8:00 pm

-

10:00 pm

$5
Event Navigation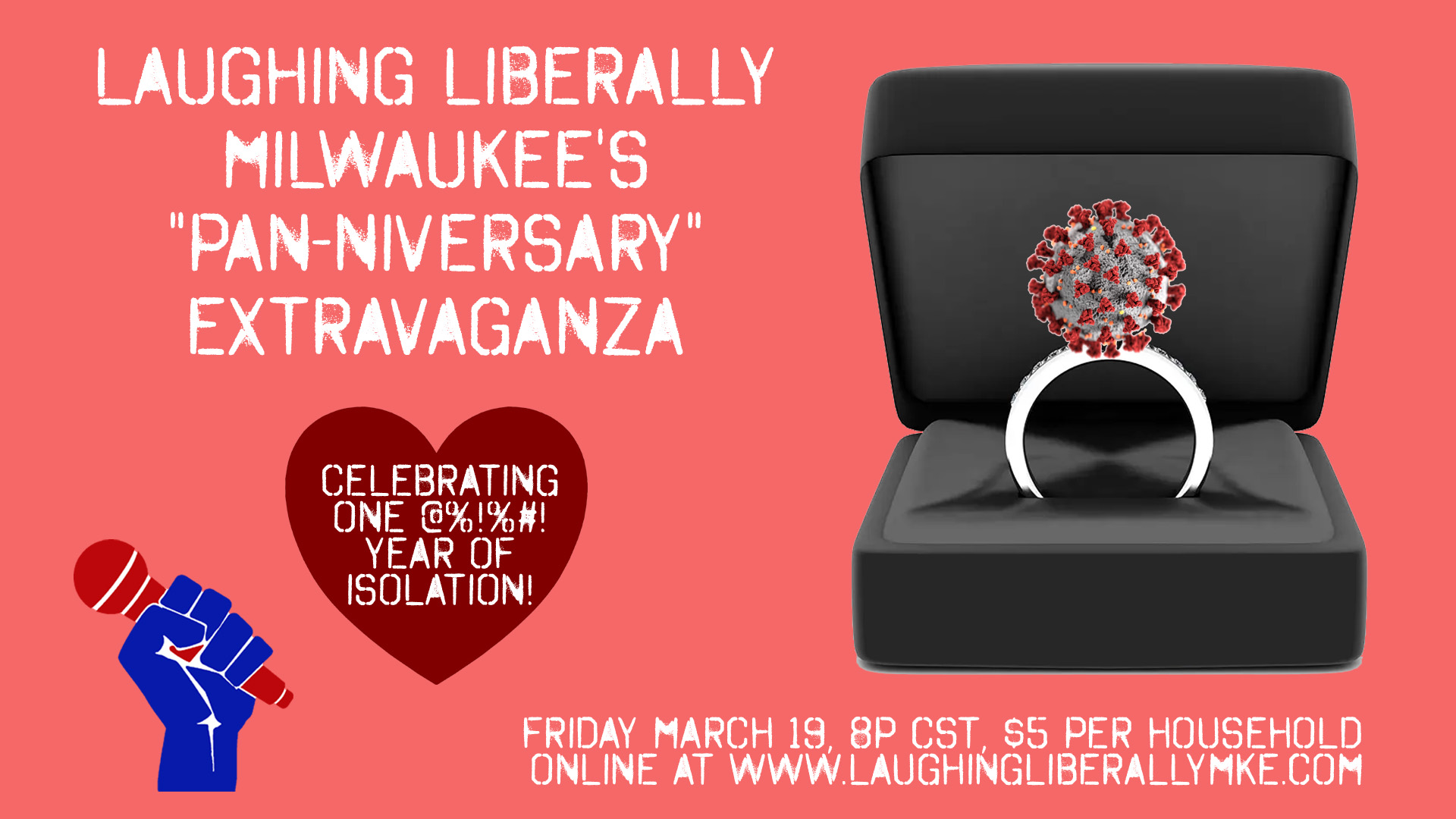 Since the onset of the Covid-19 pandemic, Laughing Liberally Milwaukee has not been able to produce our normal, monthly, progressive political comedy shows. But as we approach the one year milestone of stay at home orders and social and physical isolation, we thought there is no better way to fight pandemic madness than an online comedy show. That's why we're excited to present Laughing Liberally Milwaukee's "Pan-niversary" Extravaganza featuring some of Milwaukee's top progressive comedians. Tickets to the virtual show are only $5 per household and should be purchased in advance at https://laughingliberallymke.com
Laughing Liberally Milwaukee is hosted by comedian, cartoonist and progressive talk radio host Matthew Filipowicz. Matthew's work has been featured on CNN, NPR, PBS, HBO, BBC, Ain't It Cool News, the New York Times, the Wall Street Journal, the Atlantic, the Nation, the London Times, and countless sites in the progressive blogosphere including Salon, Daily Kos and the Huffington Post. He is also the host Laughing Liberally Milwaukee: The Podcast for the Shepherd Express.
Comedians on the inauguration show include Chastity Washington, Shawn Vasquez, Dana Ehrmann and sketch comedy troupe The Accountants Of Homeland Security.
In addition to some of the finest progressive comedians Milwaukee has to offer, every Laughing Liberally Milwaukee features a special interview with a local activist, journalist, or political figure. This month's guest is Santera Michaels from Black and Pink Milwaukee.