Sydney Hih Square was a proposed mixed-use development in Milwaukee's Park East corridor. The building was to have incldued the Sydney Hih complex and a Hotel Palomar.
Content referencing Sydney Hih Square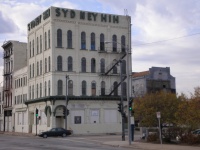 Saving and restoring historic buildings is vital to any city.
Jul 9th, 2009 by Dave Reid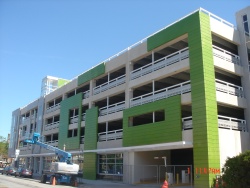 The high profile Sydney Hih building and Downer Avenue redevelopment project were the main items on the agenda for this commission meeting. The initial item regarded the proposed interim historic designation for the Sydney Hih building. The developer requested it to be held over and as it had been previously presented the developer had no immediate intention to demolish the building. Although SandraMcSweeney questioned how many times it could be held over and whether or not there was a limit, it was held again.
Oct 14th, 2008 by Dave Reid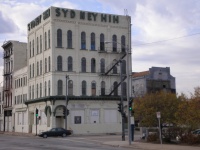 This Historic Preservation Commission ("HPC") meeting included agenda items for the high profile projects, The Palomar, The Brewery and the Goll Mansion redevelopment.
Sep 30th, 2008 by Dave Reid

While it certainly sounds ridiculous, I think it's a distinct possibility that Robert Ruvin could have prevented most, if not all of the trouble stemming from the Saturday night fiasco at RiverSplash on Old World Third Street and Water Street.
Jun 3rd, 2008 by Jeramey Jannene

The Sydney Hih Square development has gone through, many iterations, public debate of TIF financing, the shuffle of lead developers, but now has taken a small step forward. This sign of progress is seen in the launching of The Residences at Hotel Palomar website. The site's launch is in part preparation for pre-sales and fully with the intent of creating a buzz. The site announces the opening of a sales center in April 2008 and with this launch it may make it possible to see a ground breaking yet this year. The Residences at Hotel Palomar: http://www.milwaukeepalomar.com/
Feb 16th, 2008 by Dave Reid