Apartment building under construction for Block 7 of the Milwaukee Bucks arena district. Developed by Royal Capital Group. Back to the full article.
Five Fifty Ultra Lofts Groundbreaking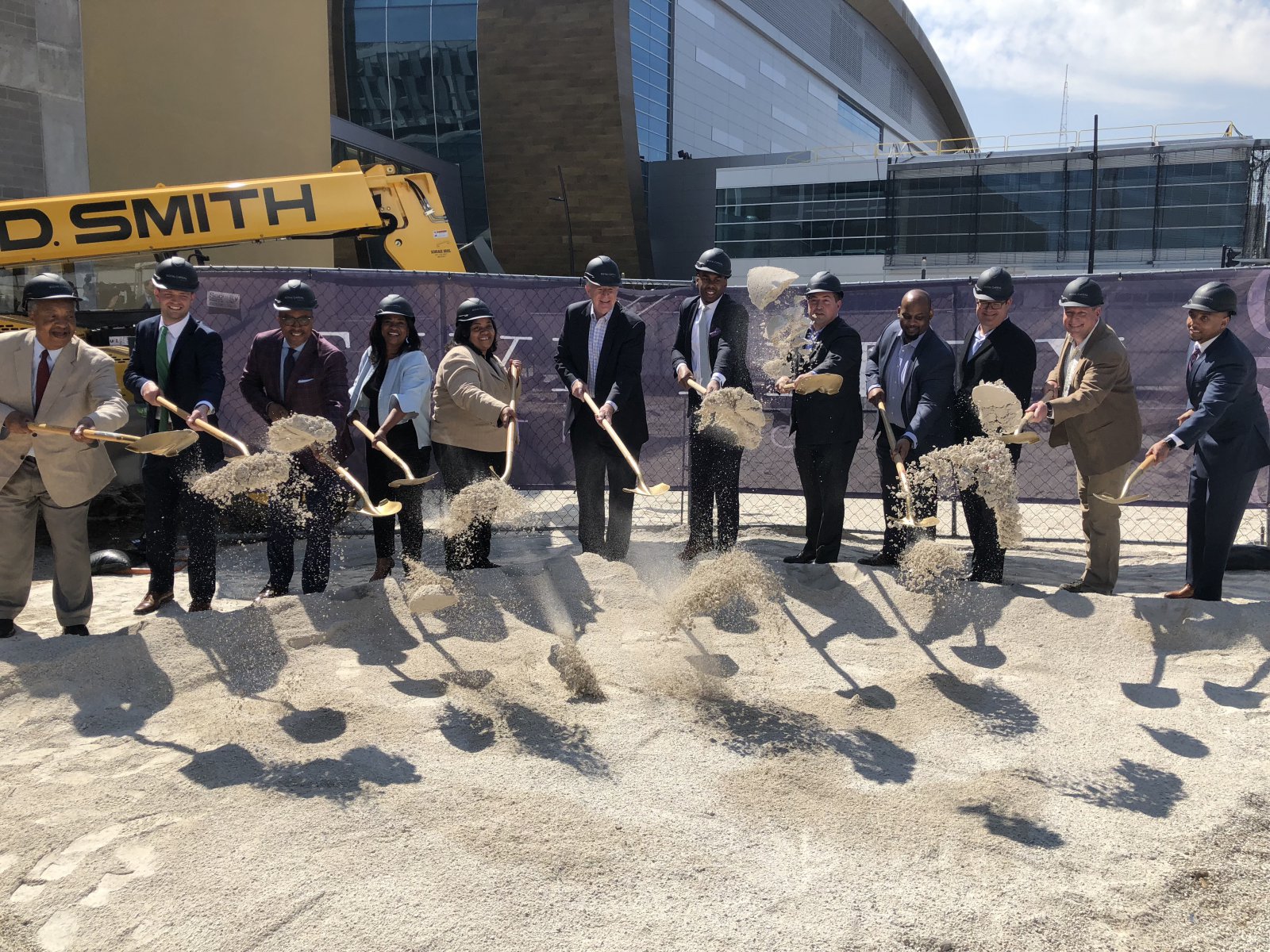 Picture 8 of 26
From left to right - John Daniels, Stephen Waclawski, Jeff Lawrence, Donsia Strong Hill, Alderwoman Milele A. Coggs, Mayor Tom Barrett, developer Kevin Newell, Bucks president Peter Feigin, Roger Kamau, Mike Krolczwk, Mark Linser and Terrell J. Walter. Photo taken May 16th, 2018 by Jeramey Jannene. All Rights Reserved.