Building Info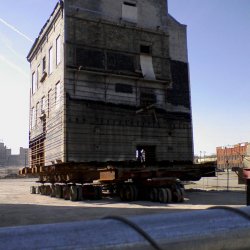 Address

:

423 W. Juneau Ave.

Status

:

Year Built

:
Learn More
Photos
Content referencing Gipfel Union Brewery

While it certainly sounds ridiculous, I think it's a distinct possibility that Robert Ruvin could have prevented most, if not all of the trouble stemming from the Saturday night fiasco at RiverSplash on Old World Third Street and Water Street.
Jun 3rd, 2008 by Jeramey Jannene

Resolution 071564 proposed the vacation of two "paper" alleys to support the Palomar development project within the Park East. Apparently Alderman Bob Bauman read Mary Louise Schumacher's article in the Journal Sentinel, History lost in Park East bait-and-switch, because he stated that "I see this as a bait and switch" referring to the dramatic change […]
May 29th, 2008 by Dave Reid

The controversial Sydney Hih project , that last summer was turned down for city financing of a TIF, appears to moving forward again. The first indications were the signing of multiple tenants to the project as recently reported in the Bizjournal article "Ruvin recruits Park East tenants". The second significant step forward occurred this morning […]
Oct 30th, 2007 by Dave Reid

Murphy's Law
Community leaders seem to agree the Bradley Center and Wisconsin Center should combine forces to save the Milwaukee Bucks.
Jun 20th, 2001 by Bruce Murphy