Local CBD Business Sold For $20.6 Million
Milwaukee entrepreneur Josh Delaney sells 80% of FABCBD to Canadian company.
//end headline wrapper ?>
Get a daily rundown of the top stories on Urban Milwaukee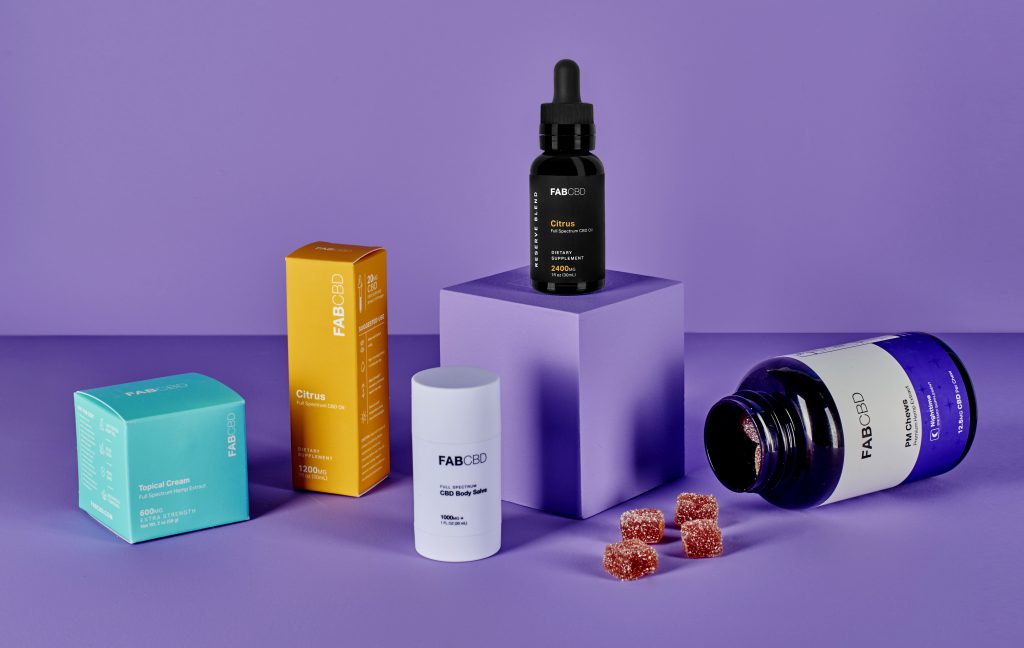 FABCBD products. Image from FABCBD.Josh Delaney is having a good week.
The entrepreneur's proposal to build an office building and four townhomes encountered no substantial pushback from neighbors. More significantly, he sold 80% of his cannabidiol company, FABCBD, for $20.6 million.
Canada-based High Tide Inc., a publicly-traded, retail-focused cannabis corporation,
acquired
Delaney's three-year-old online company.
He started exploring the CBD space in 2016, founded the business in 2017 and publicly launched in 2018.
"I could see this being a new [everyday use product]," said Delaney in an interview. "Everyone is going to have a bottle of CBD whether they use it or not."
With a background in supplements and internet sales, he set out to bootstrap the firm from his then-East Coast home. It finished the year with $2.3 million in sales.
In 2019 he added two employees. The Menomonee Falls-native also relocated his family to Milwaukee.
"I told my wife we can go back to Milwaukee and actually have an impact," he said. A warehouse was set up in New Berlin and an office was opened in St. Francis.
Delaney said the firm finished 2019 with $5.5 million in sales. "In 2020, we more than doubled again," he said, noting sales grew to $11.3 million.
Get a daily rundown of the top stories on Urban Milwaukee
The entrepreneur said his specialty is taking an idea and getting it into the hands of consumers.
"I can come up with a product, have the product manufactured, set up a supply chain for that product and get on a laptop and sell millions of units," he said.
The business relies on full-time support from nine contractors spread across the country.
"I am pitching everyone that whoever wants to come to Milwaukee will have a great new office," he said of his plan for The 1540 office buliding, complete with rooftop deck. He said the firm has struggled to hire local talent for internet marketing roles. "Really my agenda is to try and find talent in Milwaukee and try to attract more people to Milwaukee."
He also struggled to find a space for his company.
His proposed development, the 1500s, would create a home for the business and for Delaney's family along N. Jefferson St. on the Lower East Side.
"I was trying to buy buildings all over Milwaukee and just couldn't get anything," he said. Delaney said it was by chance that he learned of
The 1500s
site, two blocks east of his current home at The North End.
He now has plenty of capital to fund the $7 million development.
The sale netted Delaney $12.56 million in cash and the remainder in stock in High Tide. The company is working to move to the NASDAQ stock exchange. Both Delaney and High Tide have options to trigger High Tide's acquisition of the remainder of FAB.
Delaney said it was one of seven offers FAB received.
He's already working on his next big thing. His umbrella firm, SnackTime Capital, will launch Plant Goods and Whey Goods brands in the coming months. "The world's first clear whey protein," said the entrepreneur describing the market niche.
UPDATE: An earlier version of this article said Delaney would receive a board seat with High Tide. He will not be joining the High Tide board as a result of the acquisition.
If you think stories like this are important, become a member of Urban Milwaukee and help support real, independent journalism. Plus you get some cool added benefits, all detailed here.