Sponsored
How to Handle Holiday Pet Care
Going on a trip? Here are tips for what to do with the pets.
//end headline wrapper ?>
Get a daily rundown of the top stories on Urban Milwaukee
Heading to relatives or friends homes for the holidays is an exciting time — especially when the entire family will be reveling in holiday festivities. Planning your trip takes patience, time and almost the skills of a project engineer, especially when planning what to do with the family pets.
The knee jerk reaction of how to handle the situation is usually one of two approaches. The pets will either come along for the ride, be uprooted and stuffed into a crate for flying or sandwiched between luggage in a car. (Personally a road trip with a cat crying its head off is not my idea of fun, but to each his own) The second option is the old standby: asking the "neighbor" or even more trustworthy. the "neighbor girl" to handle your pet or pets.
What is your best choice for a family member?
Neighborhood connections. They are close in proximity and you know them by taking out the trash at the same time, and while shoveling your driveway. They may have an animal. You associate this with trust and ability to care for your animals. But, have you done a criminal background check? Do they know how to give medications, do they know how to read canine and feline body language and know signs of distress? Will they even show up? Will they focus on your pets, or their smart phones?
Boarding facilities. Dogs are animals that love change, that enjoy a road trip and can easily adjust to new surroundings. Many doggie day care facilities offer the option of boarding pets for the holidays, but you had to make your reservation in 2009. Plainly said, they fill up fast. Many animals do well in this "pack" environment, and many are terribly stressed by being in a new environment, especially seniors. Make sure when checking out these facilities that you feel comfortable with the cleanliness level, the handler-to-pet ratio (ideally, it should be 1 handler to 10 dogs) and make sure there are people there ON DUTY 24 hours a day. Some boarding facilities have private rooms and private dog runs and some are just like leaving your pet in a crate all day — with lots of upcharges for walking and play time. Do your homework. Not all facilities are created equal.
Professional Pet Sitters and Dog Walkers. These come in all shapes and sizes, the same as your fur kids! Ranging from "hobbyists" (people who do this for fun, a side gig, really not professionally trained, nor bonded or insured) to experienced, reliable care givers. When seeking the best care for your pets, look for a company that has been in business for at least five years, (average life span of a pet sitting company is 18 months due to burn out), has a professionally trained and monitored staff who have been through criminal background checks, Pet 1st Aid and CPR training and who are bonded and insured, know how to give medications and have a back up plan. What the back-up plan should include: if another client's animal is ill, and the sitter needs to go to the ER room, another team member will be able to jump in and care for them.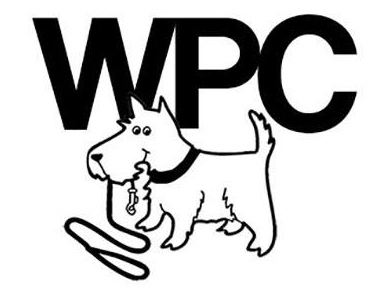 By reading reliable review sources, asking your vet or groomer, asking a co-worker or by doing an internet search, you'll be able to choose from many reliable pet sitting services and find the perfect fit.
Happy Holidays to all and have a great vacation!
Sponsored by Wisconsin Pet Care
Wisconsin Pet Care is an award-winning company which since 2008 has provided dog walking and in-home pet sitting. Serving the Milwaukee area and surrounding communities, it is available 365 days a year, 24 hours a day. The company's pet-loving folks will come to your home to love and play with your furry family members. Call 877-822- 6926.
.