Live from Branson
Entertained and entertaining
Get a daily rundown of the top stories on Urban Milwaukee
Sequined blazers abound in Branson, Missouri, where yesterday we finally had the chance to see some of the live entertainment that has made the city famous. In the afternoon we caught a performance by Yakov "In Soviet Union, car drives you" Smirnoff. You remember him, of course; he's the guy who came to America with no money, speaking no English, and went on to live the American dream and achieve great success in movies like The Money Pit and Moscow on the Hudson. He was probably funnier before he got his Master's in Psychology (he presented a prolonged segment involving magnets and diagrams of the human brain to describe the problems that men and women have communicating with each other and making each other laugh). He could probably also do without some of the musical numbers, though it was a delight to watch Yakov strip off his shiny costume in "Red to Reneck," revealing tight blue jeans, a flannel shirt and an orange hunting hat that made him look exactly like all of the kids who hang out at the Cactus Club.
After the show I called my very handsome, successful friend and future Senator Ted, who grew up in Fayetteville, Arkansas, to tell him that I had finally found myself in the Ozarks.
"Oh yeah?" he asked. "Does that Asian violin-playing guy still have a show there? He's been there forever."
Ted, of course, was talking about Shoji Tabuchi. And after a Friday fish-fry at Waxy O'Shea's, that is exactly who we were going to see.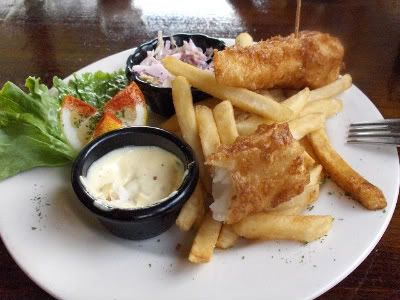 Shoji plays at the gorgeously retro Shoji Tabuchi theater (there's a billiard table in the men's restroom!) where we were graciously greeted and seated although we had arrived almost 30 minutes late. Shoji, of course, came to America with no money, speaking no English, with the stars of country fiddle songs in his eyes. And of course, he went on to achieve great success playing showbiz standards, golden oldies and the Orange Blossom Special for buses of elderly tourists. He was, to my great surprise, very entertaining; it was like the Japanese Lawrence Welk Show, complete with a bandstand, hammy dance numbers, gratuitous flying dancers and mop-topped Shoji telling hokey ill-timed jokes. We felt like the most special people in Branson when he dedicated the Beer Barrel Polka to "people from Wisconsin." That's us!
It was a spangled, streamer-popping, obscenely loud pyrotechnics (the man seated next to me actually exclaimed, "Gee whiz!"), shiny-sequined-blazer overload. Luckily, we found the most not-kistchy bar in America afterward, quiet and pretty Rocky's, which was a respite from all of the noise and light shows that we've lived through in Branson. The bartender was still in hair and make-up from her '60s revue that afternoon; Gordy and Debbie (read more about them on Matt's blog) sang karaoke. We drank and told bad jokes and talked about what Yakov Smirnoff does in his free time (he just started working with a personal trainer, has a dog named Happy and sends his kids to swimming lessons). At around 1 am, we asked if we could stay for one more round, and they said yes, they'd like it. "You're so entertaining!" Debbie said. It was so relaxed, and so refreshingly real, after a day that had been everything but. Maybe that's the appeal of a place like Branson; it puts everything into perspective, making the banal everyday details completely thrilling.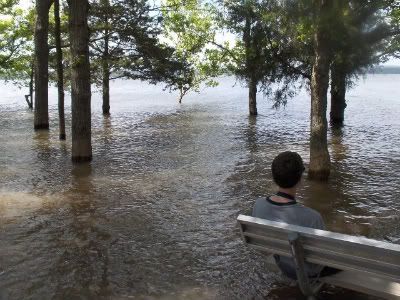 Feeling the need to mentally and emotionally prepare for tonight's performance of Noah: The Musical, we spent the afternoon by Table Rock Lake, sitting on a park bench half-submerged by the high spring rains, our feet in the water, watching kids jump off the dock. It was almost unbearably idyllic.