Press Release
The 2015-2016 Legislative session has been full of missed opportunities
Statement by Senator Mark Miller
"Instead of actually addressing the student debt crisis, Republicans have focused on keeping themselves in office by overhauling the Government Accountability Board, rewriting campaign finance laws and passing the Mark Harris Law. Instead of passing lifesaving bills like Alzheimer research and cannabidiol, they pass bills to privatize water and eliminate local control. Legislative Republicans are putting politics before people.
"With the Senate's conclusion this evening, Republicans wrap up their latest attacks on the hardworking people of Wisconsin. Unless WMC calls the Assembly back in."
Press Releases by Mark Miller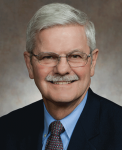 Mar 11th, 2016 by Mark Miller
"The waters of the state will be allocated on a first-come, first serve basis, running afoul of Wisconsin's state constitution which protects the waters of Wisconsin for the benefit of all users."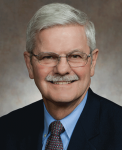 Mar 2nd, 2016 by Mark Miller
"I don't know what's more absurd, that WMC is running WEDC or that that they knowingly abandoned Oscar Mayer's thousands of families."
See More Releases