Press Release
Questions Senator Johnson Has Refused to Answer About His Possibly Illegal $10 Million Payout From Pacur
Rather than come clean, Johnson continues to refuse to release an agreement with Pacur that could clear up the serious charges.
Senator Johnson has come under fire for his suspicious arrangement with Pacur that awarded him a $10 million corporate payout. It's likely that the payout violated federal laws that ban corporations from donating to federal election. Rather than come clean, Johnson continues to refuse to release an agreement with Pacur that could clear up the serious charges. With Senator Johnson refusing to come clean, the DPW filed a senate ethics complaint into Senator Johnson's possible breaches of federal law.
Here are just some of the outstanding questions that Johnson continues to dodge:
Is there a written agreement with Pacur over the deferred compensation? If yes then why wasn't it included in your Senate Ethics forms? If no then why did you not have what is considered a standard agreement for most companies?
Is there is an agreement, why would you not release it?
When did you first discuss the payment? Was it before or after your 2010 victory?
How did you determine $10 million?
Were you the only person who signed off on the amount? If so why was no one else consulted?
Why don't you think the rules apply to you?
On a press call earlier this morning, Kory Kozloski, Executive Director for the Democratic Party of Wisconsin, and Jonathan Berkon, Counsel at Perkins Coie LLP, urged Senator Johnson to come clean with Wisconsin voters. Here are some excerpts:
Kory Kozloski, Executive Director for the Democratic Party of Wisconsin:
"For five years now, Senator Johnson has refused to answer even the most basic questions about his $10m golden parachute…He's been asked again and again to produce this agreement, to show it, and again and again he has refused to come clean. And this is exactly what people hate about Washington. Wisconsinites deserve the truth…Either he's hiding something about this arrangement, or there was never an agreement to begin with, and his campaign lied about it.

"Unfortunately, this is just a pattern that we've seen from Senator Johnson who has spent years in Washington protecting a rigged system for himself and other multi-millionaires like him. Whether it's his support for tax loopholes that benefit big oil, or opposing common sense solutions to allow students to refinance student loan debt, Senator Johnson has made a career out of protecting a rigged system at the expense of middle class families. It would seem there's no loophole too small or tax break too large for Senator Johnson, and the people of Wisconsin are the ones who are hurt most by this: the middle class Wisconsinites are left footing the bill for these tax breaks that benefit Johnson and his friends.

"Because the truth is, Johnson's $10 million in deferred compensation is just a symptom of a larger disease, one that allows rich and powerful individuals to set their own rules in Washington while leaving working people behind, and that is why we are calling on Senator Johnson today to stop hiding, to stop avoiding answering these questions, to come clean about this compensation package. If there was nothing wrong with it, he needs to come out and tell the people of Wisconsin this is what was in it….Wisconsinites deserve to know whether their senator lied to them and whether their senator broke the law."
Jonathan Berkon, Counsel at Perkins Coie LLP:
"It is a bedrock principle of campaign finance law that there are no corporate contributions to political campaigns — not a penny. And what we have here is serious evidence that Senator Johnson authorized a $10m corporate contribution through the back door to his campaign. This is a big deal. This is $10m, when the limit is zero. And this has been an issue for more than five years now, and he still hasn't come clean.

"We still haven't seen the deferred compensation agreement, we don't know what criteria were used to come up with the number that they chose, we haven't been told whether his company had any kind of pre-existing policy to compensate departing executives, or whether they created this just for him after his campaign. He had an opportunity to disclose the key terms of this agreement on his financial disclosure form, but he didn't do so. He hasn't done so in response to requests from press, in requests from the party, in requests from people across the country."
Mentioned in This Press Release
Recent Press Releases by Democratic Party of Wisconsin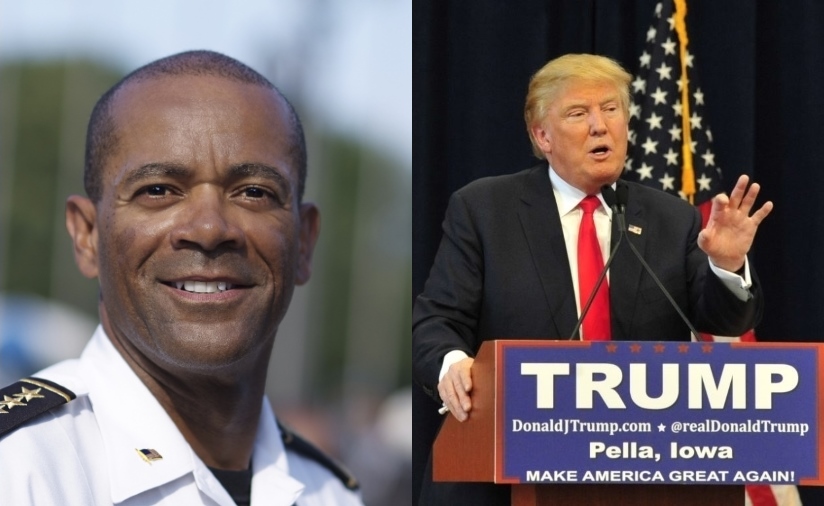 Sep 5th, 2017 by Democratic Party of Wisconsin
"Milwaukee County taxpayers will finally be relieved of footing the bill for David Clarke's real job: a mouthpiece for Donald Trump."