Press Release
Ukrainian journalists to speak at UWM about war of words
Battles in Ukraine are fought with words as well as tanks.
MILWAUKEE – Battles in Ukraine are fought with words as well as tanks.
Two journalists on the information frontlines will talk about their experiences in a series of discussions March 25-31 at the University of Wisconsin-Milwaukee.
Olga Yurkova and Tetiana Matychak are founders of StopFake.org, a group started last year by Ukrainian journalism students who volunteer to fact check claims in the ongoing propaganda war that accompanies the real battles. They are the Ukrainian version of Snopes.com or the local PolitiFact checkers, says Maria Haigh, associate professor of information studies. The Social Studies of Information Research
Group (SSIRG) is sponsoring the visit.
The Ukrainian journalists will take part in three public events:
March 25: 1-3 p.m., UWM Greene Hall, 3347 N. Downer, a talk and discussion, "Stopfake.org: Combating Kremlin Disinformation about Ukraine."
March 27:  10:30 a.m.-noon, UWM Digital Humanities Lab, second floor, Golda Meir Library, 2311 E. Hartford, a symposium on StopFake.org methods.
March 31: 3:30-5 p.m., American Geographic Society Library, Golda Meier Library, a round table discussion, "Ukraine: One year after Maydan."  Participants are: Neal Pease, professor of history; John Reuter, assistant professor of political science; StopFake.org Ukrainian journalists Yurkova and Matychak.
Moderators for the discussion will be Christine Evans, assistant professor of history, and Maria Haigh, associate professor, School of Information Studies.
The challenging part of the work, says Haigh, is that it is much easier to spread misinformation on the internet than it is to research and find the truth – especially in chaotic conditions.
One rumored atrocity attributed to Ukrainian troops, for example, was found to be based on an episode of "Game of Thrones."
"We decided to improve the image of Ukraine by refuting false negative information from this (pro-Russian) media, as well as to increase the Ukrainian journalists' awareness to the ways of combating the propaganda," according to the web site, which has about 70,000 visitors a day.
Having been part of the former Soviet Union, these young people don't have an investigative journalism tradition, says Haigh, a native of Ukraine. "That makes their work all the more remarkable."
About UWM
As Wisconsin's only public urban research university, UWM has established an international reputation for excellence in research, community engagement, teaching and entrepreneurism. UWM educates more than 28,000 students on an operating budget of $546 million, an amount that does not include federal financial aid passed through to students. The Princeton Review named UWM a "2015 Best in the Midwest" university based on overall academic excellence and student reviews. An engine for innovation in southeastern Wisconsin, UWM's economic impact is more than $1.5 billion per year in Wisconsin alone.
Mentioned in This Press Release
Recent Press Releases by University of Wisconsin-Milwaukee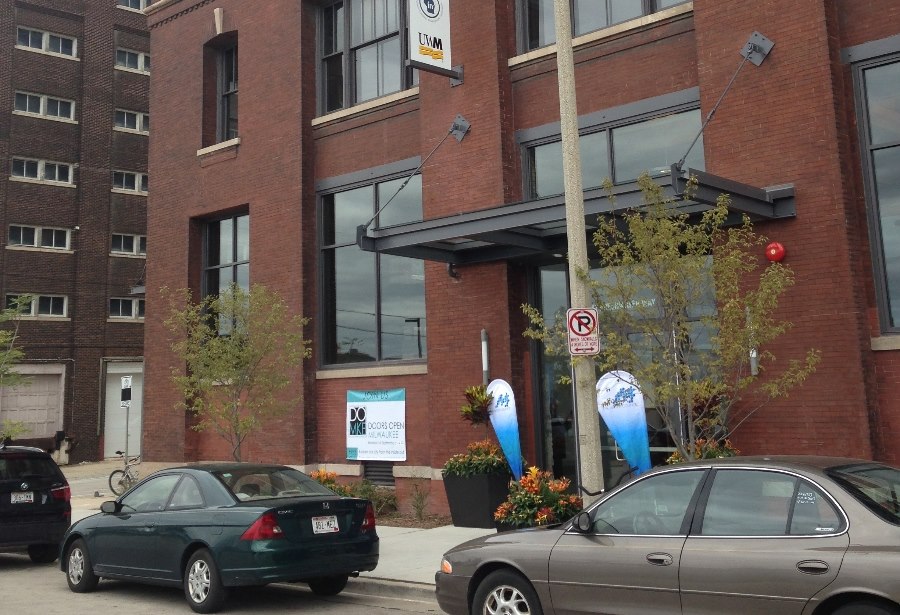 Jan 22nd, 2018 by University of Wisconsin-Milwaukee
The competition aims to stimulate discoveries that will help solve problems both in space exploration and in everyday life on Earth.