Press Release
The Milwaukee Skyline Glows Green as Milwaukee Irish Fest Kicks Off
Local Landmarks Help Light the Way to the 2018 Festival, August 16-19
MILWAUKEE, Wis. (August 13, 2018) – Milwaukee Irish Fest kicks off this week and the city is turning green to celebrate! Jumpstarting the festivities, several Milwaukee landmarks will turn their lights green in anticipation of the festival, which runs August 16-19.
"I have long known that Milwaukee Irish Fest fans are some of the best around, but in my first year as executive director, I am absolutely blown away by the support the community has shown for our festival," said Mike Mitchell, executive director of CelticMKE, home of Milwaukee Irish Fest. "We have incredible partners and are so excited to have some of Milwaukee's most famous landmarks welcome fans of Irish and Celtic music and culture."
New participants include:
Art Smart's Dart Mart, 1695 N. Humboldt Ave.
Chase Bank Tower, 111 E. Wisconsin Ave.
Mo's Irish Pub, Milwaukee 142 W. Wisconsin Ave.
Mo's Irish Pub, Wauwatosa 10842 W. Bluemound Rd.
Urban Milwaukee Gift Shop, 755 N. Milwaukee St.
Returning participants include:
Catholic Financial Life, 1100 W. Wells St.
CelticMKE Center, 1532 N. Wauwatosa Ave.
Harley-Davidson Museum, 400 W. Canal St.
Holey Moley Donuts, 316 N. Milwaukee St.
Lakefront Brewery, 1872 N. Commerce St.
Marquette Interchange, Milwaukee.
Milwaukee Historical Society, 910 N. Old World 3rd St.
Mitchell International Airport, 5300 S. Howell Ave.
The Mitchell Park Domes, 524 S. Layton Blvd.
S. Bank Center, 777 E. Wisconsin Ave.
Wisconsin Center, 400 W. Wisconsin Ave.
Fans of the festival are encouraged to participate in Turning Milwaukee Green via social media by posting their own photos using the hashtag #TURNMKEGREEN. Find and tag Milwaukee Irish Fest on Facebook at facebook.com/mkeirishfest and on Twitter and Instagram at @MKEIrishFest.
About Milwaukee Irish Fest
Milwaukee Irish Fest is the world's largest celebration of Celtic music and culture. The four-day festival showcases more than 100 entertainment acts on 17 stages at Henry W. Maier Festival Park on Milwaukee's lakefront. The annual festival occurs every third weekend in August. The 38th annual Milwaukee Irish Fest takes place August 16 to 19, 2018.
Milwaukee Irish Fest is proudly presented by CelticMKE, a non-profit organization dedicated to igniting a love of Celtic culture and heritage in all people. With the help of more than 4,000 volunteers, CelticMKE and Milwaukee Irish Fest promote Celtic music, dance, drama, sports, culture, children's activities and genealogy through the annual festival, as well as year-round programming. For more information, visit www.CelticMKE.com.
Mentioned in This Press Release
Recent Press Releases by CelticMKE
Oct 15th, 2019 by CelticMKE
Milwaukee Irish Fest visionary leaves behind a lasting legacy after a long battle with cancer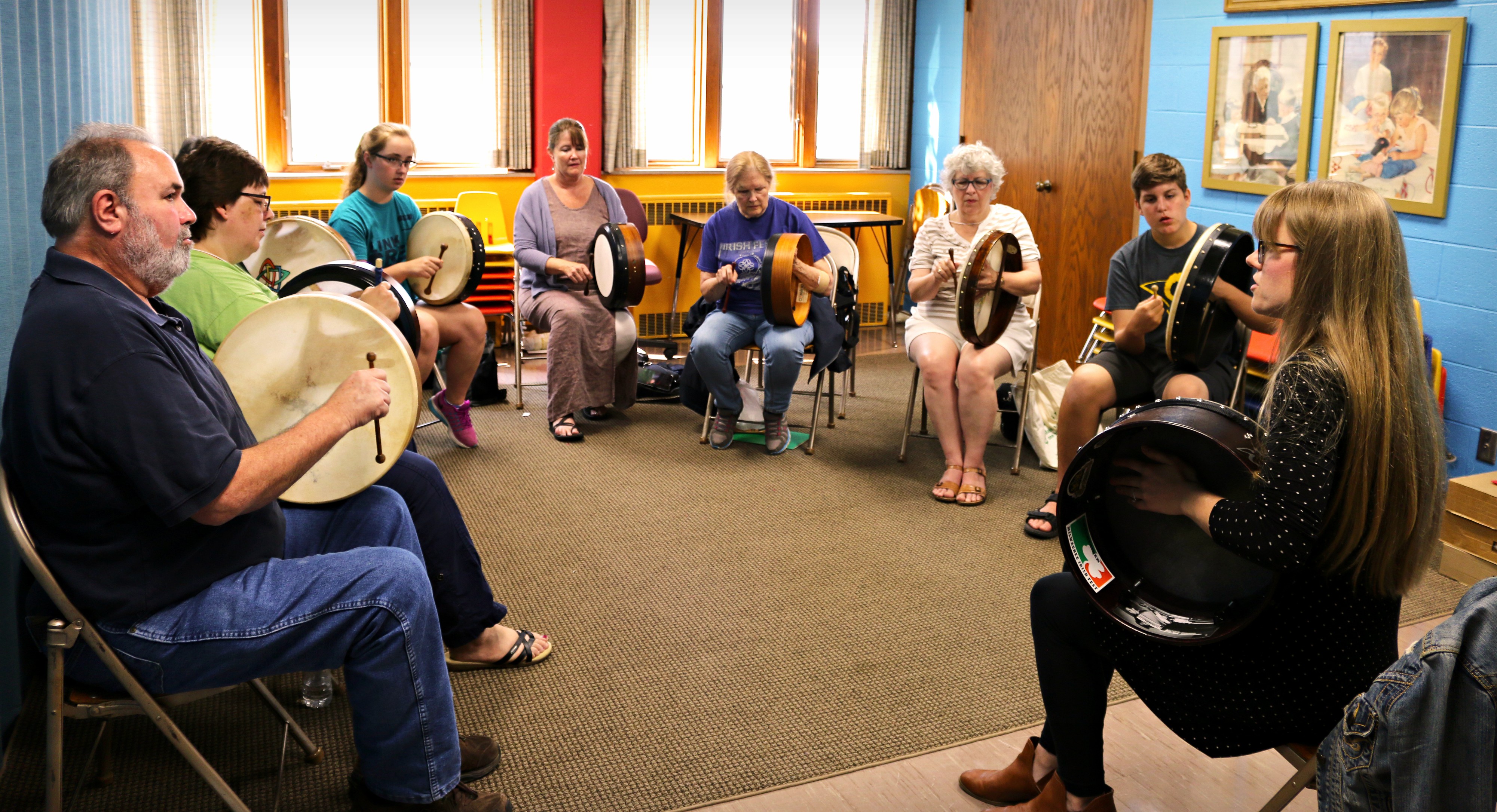 May 20th, 2019 by CelticMKE
Early Bird Discount Available on Select Classes until June 15

Feb 20th, 2019 by CelticMKE
Organization hosts and runs Milwaukee Irish Fest each year in Downtown Milwaukee