Press Release
South Milwaukee Performing Arts Center Presents Music that Made Milwaukee Famous
Saturday, January 26, 7:30 PM
(South Milwaukee, WI) – South Milwaukee Performing Arts Center is proud to present Music that Made Milwaukee Famous, featuring the Milwaukee Mandolin Orchestra with special guests Misha Litvin, Stas Venglevski and Robin Pluer on Saturday, January 26 at 7:30 pm.
The Milwaukee Mandolin Orchestra (MMO) has been a Milwaukee fixture since 1900. Known for its performance of music from America's golden age of mandolin orchestras (the late 1800s to early 1900s), the MMO is considered one of the best mandolin orchestras to perform rags, waltzes, and marches. Now with world renowned classical guitarists Rene Izquierdo and Elina Chekan as directors, the MMO captivates audiences with inspirational performances of preeminent works of the baroque and classical periods. Music that Made Milwaukee Famous will feature this unique combination of historic music. Join the MMO plus Milwaukee musicians Misha Litvin and Stas Venglevski, a fast fingered domra and bayan duo, and Robin Pluer, a lovely and charming chanteuse.
"While we've known about the MMO for some time, we knew the time was right to feature them on our stage when we learned that one of our long-time volunteers was a member," explains Rachel Sorce, Executive Director. The volunteer is Diane Pautzke, who along with her husband Dale, are frequent ushers or docents at South Milwaukee Performing Arts Center. "The Pautzke's have an inspiring passion and joy the arts and life. We're lucky to have them as volunteers," adds Sorce.
"The Milwaukee Mandolin Orchestra has given us a rare thing: heartfelt and stirring performances of music that, without the efforts of these performers, could easily vanish into the mists of time."
Jack El-Hai, Mandolin Quarterly
About Stas Venglevski
His artistry, dazzling technical command, and sensitivity have brought Stanislav, "Stas," Venglevski, a native of the Republic of Moldova, part of the former Soviet Union, increasing acclaim as a virtuoso of the Bayan. A two-time first prize winner of Bayan competition in the Republic of Moldova, Stas is a graduate of the Russian Academy of Music in Moscow where he received his Masters Degree in Music under the tutelage of the famed Russian Bayanist, Friedrich Lips. In 1992 he immigrated to the United States.
Stas is an accordionist, a musician, an arranger, an entertainer and a teacher. Stas' repertoire includes his original compositions, a broad range of classical, contemporary and ethnic music. He has toured extensively as a soloist throughout the former Soviet Union, Canada, Europe, and the United States, including numerous performances with Doc Severinsen, Steve Allen and Garrison Keillor on the Prairie Home Companion. Additionally, he has performed with symphony orchestras throughout the United States. He performed the world premiere of Concerto No. 2 by Anthony Galla-Rini and also the world premiere of Bayan and Beyond, composed for Stas by Dan Lawitts.
He is a regular participant the Milwaukee Symphony Orchestra's Arts in Community Education Program (ACE); has performed with the Chicago Symphony Orchestra and the Tacoma Symphony Orchestra; has done television commercials and performed in theater productions; produced 15 acclaimed albums including a transcription of Tchaikovsky's Nutcracker Suite for bayan as well as one of original compositions. He has published several books of original compositions.
Stas founded Accordion XXI Century Series in 2010 so that Midwest audiences could experience the amazing range of the accordion and bayan by bringing gifted artists from all over the world. In a concert setting, these gifted musicians share their skills and cultures to provide the audience with a unique musical experience. The performances feature the accordion or bayan in solo presentation and, when possible, in concert with other instruments.
TICKETS
Tickets: Adult $20-30 with discounts for seniors and students. Tickets may be purchased online at www.southmilwaukeepac.org or through our box office at 414-766-5049 or in person at 901 15th Avenue. Box office hours are M-F (by phone 10-4 and walk-up 10-1). If purchasing in person, ring bell at door #7 and show ID. Sales at the door open one hour before the show, while tickets last.
ABOUT SMPAC
South Milwaukee Performing Arts Center (SMPAC) provides the greater Milwaukee and southeastern Wisconsin communities with creative, innovative and diverse performing arts. Located inside of the South Milwaukee School District's 6-12 campus, it serves students of South Milwaukee and provides professional services for more than 500 performances, rehearsals, classes and other events annually.
Past performances on our stage include the Soweto Gospel Choir, Big Bad Voodoo Daddy, The Vienna Boys Choir, Flamenco Vivo Carlotta Santana, The Violent Femmes, Tommy Emmanuel, Legends Roundtable to Honor "Da Crusher," Ex Fabula, Cirque Alfonse, The Official Blues Brothers Revue, John McGivern, George Watsky, Donny McCaslin, Robert Glasper, The Zombies, Jean Luc Ponty, Jon Anderson and many, many more.
SMPAC was voted as a top five Best Theatre in City Voter's Milwaukee A-List Best Of contest in 2016 and 2017, receiving customer reviews such as "Great venue with fabulous events for all ages!" "Excellent and diverse touring artist performances showcased in a comfortable, friendly theatre away from the downtown crowds." "There is not a bad seat in the house." SMPAC was named the tri-city South Shore Chamber of Commerce Outstanding Business Award for 2017.
SMPAC's annual Performing Arts Series is sponsored in part by the Classic Cargo International Inc., Courtyard Marriott Milwaukee Airport, Skyline Catering & Express Deli, TASC Services LLC., and Ken Cook Co. Performances are supported in part by a grant from the Wisconsin Arts Board with funds from the State of WI and the National Endowment for the Arts.
SMPAC is located inside of the South Milwaukee School District's 6-12 campus, at 901 15th Avenue in South Milwaukee between College and Rawson Avenues. It is easily accessible from I-94 and 794. Free parking is available in the northwest parking lot. For events, patrons should enter door #9. For tickets or more information, visit southmilwaukeepac.org or call (414) 766-5049.
Mentioned in This Press Release
Recent Press Releases by South Milwaukee Performing Arts Center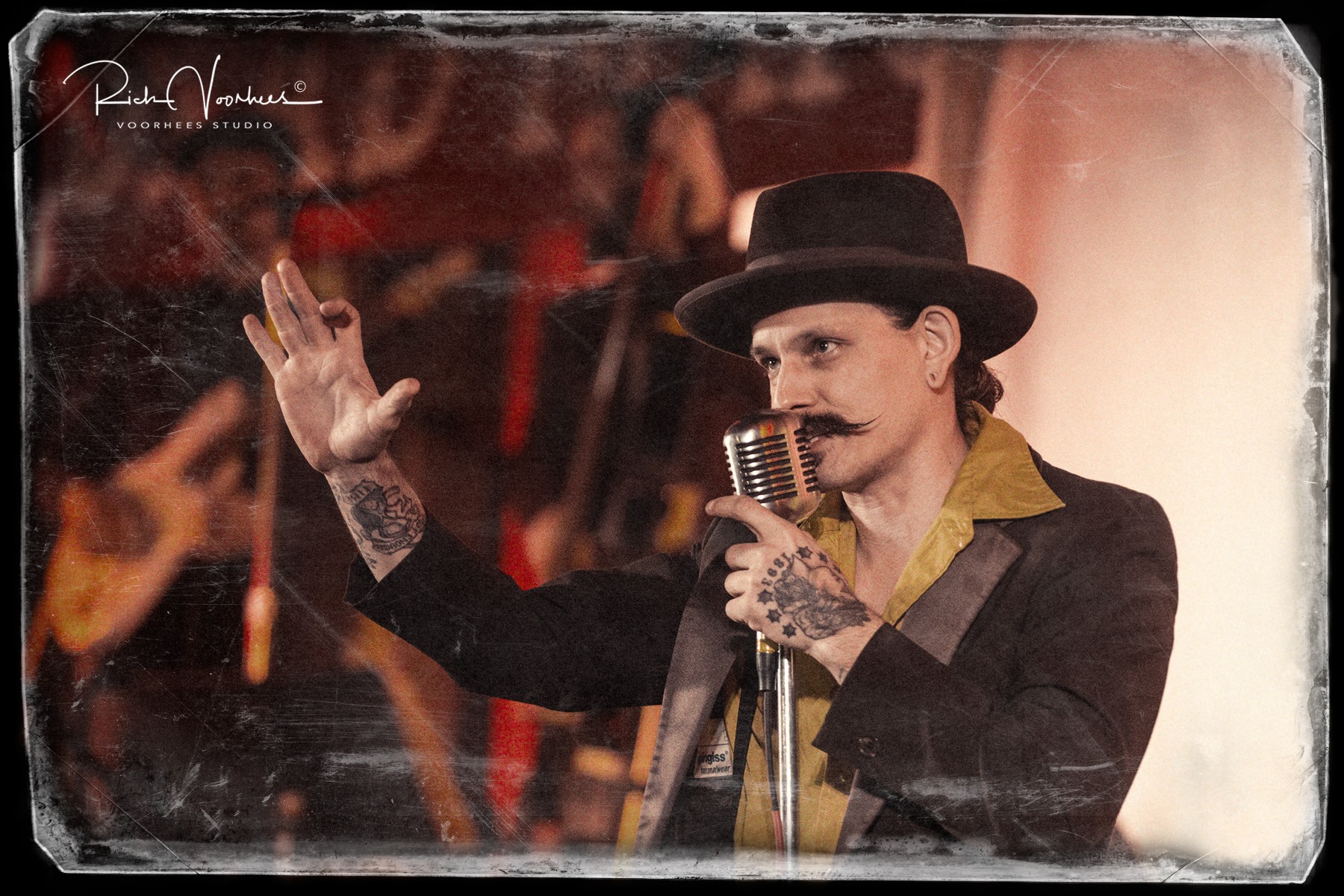 Mar 9th, 2020 by South Milwaukee Performing Arts Center
Featuring more than 100 performers! With Prof. Pinkerton Xyloma as Master of Ceremonies - Friday, May 15 • 6:00 pm Pre-Show Fundraiser/Social/Raffle • 7:30 pm Performance