Press Release
Milwaukee Symphony Orchestra Presents Pictures at an Exhibition
The Milwaukee Symphony Orchestra presents Pictures at an Exhibition on November 8-9, 2014 at the Marcus Center for the Performing Arts.
MILWAUKEE, WIS. 10/08/2014 – The Milwaukee Symphony Orchestra presents Pictures at an Exhibition on November 8-9, 2014 at the Marcus Center for the Performing Arts. The performances feature Prokofiev's Classical Symphony, Schuller's Seven Studies on Themes of Paul Klee, Mussorgsky's Pictures at an Exhibition, and Marc Neikrug's Bassoon Concerto, an MSO co-commission featuring MSO Principal Bassoon Ted Soluri.
oth concerts include Meet the Music, a free, interactive pre-concert discussion held one hour prior to concert start time in Anello Atrium.
Prokofiev's Classical Symphony, Opus 25 was composed in 1917 and premiered in 1918. It is considered one of the first neoclassical compositions, and Prokofiev was inspired by his composition studies at St. Petersburg Conservatory and the music of Haydn. The composer wrote, "It seemed to me that if Haydn had lived into our age, he would have preserved his own way of composing and, at the same time, absorbed something from the new music. That was the kind of symphony I wanted to write: a symphony in the Classical style."
Marc Neikrug's Bassoon Concerto was composed in 2013-13 as a result of a co-commission from four orchestras, including the MSO. It premiered with the Boston Symphony Orchestra in 2013. About the piece, Neikrug wrote: "As in a proper concerto, I wanted to have the soloist lead the musical discourse. So I found idiosyncratic material for the bassoon as the thematic genesis. I was attracted to particular aspects of the bassoon: its ability to play large leaping intervals, its very characteristic plaintive voice, and the very singular sound of its tremolos or shakes. These were the main inspirations for the piece."
Schuller's Seven Studies on Themes of Paul Klee was composed in 1959 and commissioned for the Minneapolis Symphony. The work attempts to find musical equivalents for seven paintings by the Swiss modernist Paul Klee (1879-1940). "Each of the seven pieces bears a slightly different relationship to the original Klee picture from which it stems," Schuller wrote. "Some relate to the actual design, shape, or color scheme of the painting, while others take the general mode of the picture or its title as a point of departure."
Mussorgsky's Pictures at an Exhibition was composed in 1874 as piece for piano. The inspiration came from a posthumous exhibit in 1874 of watercolors and drawings by the composer's friend, Victor Hartmann. The piece came easily to Mussorgsky, who wrote, "Ideas, melodies, come to me of their own accord…I can hardly manage to put it all down on paper fast enough." In 1922, Maurice Ravel orchestrated the work after encouragement from conductor Serge Koussevitzky.
ABOUT THE ARTISTS
Carlos Kalmar enters his twelfth season as music director of the Oregon Symphony in fall 2014. He is also chief conductor and artistic director of the RTVE Orchestra in Madrid and artistic director and principal conductor of the Grant Park Music Festival in Chicago. In May 2011, he made his New York debut at Carnegie Hall with the Oregon Symphony as part of the inaugural Spring for Music festival. Recent and upcoming engagements include the symphony orchestras of Boston, Chicago, San Franscisco, Fort Worth, Baltimore, St. Louis, Cincinnati, Dallas, Houston, Vancouver, NACO, Detroit, Milwaukee, Nashville, Seattle, Helsinki, and Lahti, and the Los Angeles Philharmonic and Minnesota Orchestra.
In 2012, his first recording on Warner Classics with the Madrid RTVE Orchestra was released, of works by Lalo. In addition to his Grammy-nominated CD "Music for a Time of War," another Oregon Symphony CD on the PentaTone label, "This England," featuring Vaughan Williams's Fifth Symphony, Elgar's Cockaigne Overture and Britten's Four Sea Interludes from Peter Grimes was released recently. A third CD with the Oregon Symphony will be released in the fall of 2014.
Ted Soluri became the principal bassoonist of the Milwaukee Symphony Orchestra in 2004, where he holds the Muriel C. and John D. Silbar Family Bassoon Chair. Prior to his appointment, he held the same position with the Canton Symphony Orchestra, Akron Symphony Orchestra, and the Wheeling Symphony. He is also the principal bassoonist of the Santa Fe Opera.
Mr. Soluri has attended many music festivals, including the National Repertory Orchestra, National Orchestral Institute, and the Los Angeles Philharmonic Institute. He has performed with the Cleveland Orchestra, Grant Park Music Festival Orchestra, and the Columbus and Alabama symphony orchestras. He toured with the Chicago Symphony Orchestra to Washington D.C., Philadelphia, and Carnegie Hall in 2005. In addition to performing, Mr. Soluri teaches at the University of Wisconsin-Milwaukee and the Chicago College of Performing Arts at Roosevelt University. He has given masterclasses at Florida State University, Eastman School of Music, Ball State University, and University of Wisconsin-Madison. Mr. Soluri received his bachelor of music degree from Florida State University and his master of music degree from Cleveland Institute of Music. He credits soprano Maria Callas as one of his greatest musical inspirations. He plays Fox bassoons and is a Fox Artist.

ABOUT THE PERFORMANCE
Pictures at an Exhibition
Carlos Kalmar, conductor
Ted Soluri, bassoon
Uihlein Hall, Marcus Center for the Performing Arts
Saturday, November 8 | 8:00 p.m.
Sunday, November 9 | 2:30 p.m.
Tickets range from $25-105. For more information, please call 414.291.7605 or visit mso.org. Tickets may also be purchased through the Marcus Center Box Office at 414.273.7206.

ABOUT THE MSO
The Milwaukee Symphony Orchestra, under the dynamic leadership of Music Director Edo de Waart, is among the finest orchestras in the nation and the largest cultural institution in Wisconsin. Now in his sixth season with the MSO, Maestro de Waart has led sold-out concerts, elicited critical acclaim, and conducted a celebrated performance at Carnegie Hall on May 11, 2012. The MSO's full-time professional musicians perform over 135 classics, pops, family, education, and community concerts each season in venues throughout the state. Since its inception in 1959, the MSO has found innovative ways to give music a home in the region, develop music appreciation and talent among area youth, and raise the national reputation of Milwaukee.
Mentioned in This Press Release
Recent Press Releases by Milwaukee Symphony Orchestra
Mar 19th, 2018 by Milwaukee Symphony Orchestra
The MSO will perform free events at unique venues including bars, markets, schools, churches, and even neighborhood porches.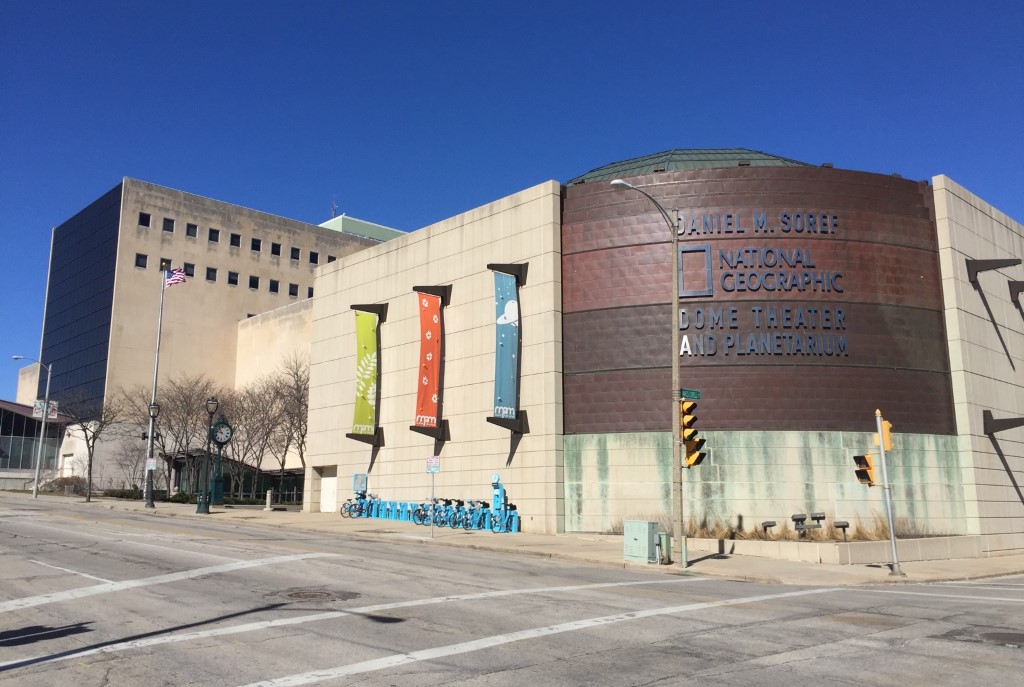 Nov 22nd, 2016 by Milwaukee Symphony Orchestra
Loris will continue to oversee the MSO's education programs, which are celebrated as a national model in arts education.