Press Release
Millioke Meat. Cheese. Beer. Announces General Manager and Welcomes New Executive Chef
General Manager Jeffrey Coyle and Executive Chef John Rudolph III bring over 20 years of culinary experience combined to Millioke Meat. Cheese. Beer.
MILWAUKEE – (September 17, 2014): White Lodging is proud to announce the appointment of Food and Beverage General Manager Jeffrey Coyle and Executive Chef John Rudolph III to Millioke Meat. Cheese. Beer. located adjacent to the Milwaukee Marriott Downtown hotel.
"We are extremely excited to announce the promotion of Food and Beverage General Manager Jeffrey Coyle and welcome Executive Chef John Rudolph III to our team at Millioke," said Jeffrey Hess, hotel general manager. "Their combined experience, talent and creativity will not only enhance our signature Midwestern dining experience, but continue to add creativity and flair to a very well received dining destination."
With over 10 years in the food and beverage industry, Coyle has been promoted to Millioke's general manager. Coyle joined White Lodging in June 2013 as one of Millioke's restaurant managers and has been instrumental in driving service intensity contributing to Millioke's recognition as one of Marriott's Top 10 Restaurants for Food and Beverage Service in 2013. Prior to joining Millioke, the Whitewater native had previously been the general manager at Milwaukee's Harry's Bar and Grill and Vivo Urban Grill. Coyle also had experience with Wine Merchants of Wisconsin in Milwaukee and the Restaurant Fusion in Fond du Lac, Wisconsin. Coyle graduated from the University of Wisconsin-Oshkosh with a Bachelor of Science degree. He is also a Certified Beer Server and is working on his Cicerone Certification.
"I'm incredibly pleased with the success that we have had in Millioke over the past year, and excited to take on this new role," said Coyle. "We have a great team here, and I look forward to enhancing and providing great service and food to both new guests as well as those who have been dining with us for the past year."
Executive Chef Rudolph brings 10 years of experience in the kitchen to Millioke and White Lodging. Most recently, he was the Executive Sous Chef at the Waldorf Astoria Boca Raton Beach Club, where he worked for over seven years starting as a culinary intern. Originally from Buffalo, New York, Chef Rudolph began his culinary career at the Bravo Café in Elma, New York and graduated from The Culinary Institute of America with an Associate Degree in Occupational Studies in Culinary Arts. He also studied hotel and restaurant management at the Erie Community College.
"It is a great honor to join White Lodging and serve as Millioke's executive chef," said Chef Rudolph. "The menu highlights the area's best farmers, artisans and producers, and it is great to be a part of that community and have the opportunity to share our creations with others."
Millioke Meat. Cheese. Beer. is located at 323 E. Wisconsin Ave, near the intersection of Wisconsin and Milwaukee Street. Millioke is a contemporary urban restaurant with a menu focused on locally sourced products, meats, Wisconsin cheeses, craft brewed beer and features seasonal specials.
White Lodging Services Corporation was established in 1985 and is headquartered in Merrillville, Ind. White Lodging is a fully integrated hotel ownership, development and operations company focused on developing and operating premium-branded hotels in growing urban markets across the United States. The company is a recognized leader that has defined and cultivated the ability to achieve consistent, sustainable growth among mid- to large-scale hotels. Its current portfolio consists of more than 160 hotels in 21 states and encompasses representation of the following leading brands: Marriott International, Inc., Hilton Worldwide, Hyatt Global, Starwood Hotels and Resorts, Preferred Hotel Group and InterContinental Hotel Group.
For more information about White Lodging, please visit www.whitelodging.com.
Mentioned in This Press Release
Recent Press Releases by Press Release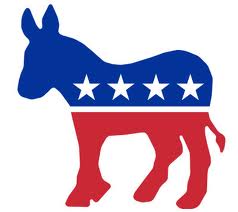 Jan 21st, 2020 by Press Release
The package consists of five bills which repeal a multitude of regressive Republican water policies.