Press Release
Miller High Life Theatre Joins "Hip-Hop Week MKE" Celebrations
"A Couch Conversation with DJ Kool Herc" will feature storytelling and Q&A by founding hip-hop pioneer on Friday, August 24th
Milwaukee, WI (June 26, 2018) – The Miller High Life Theatre is proud to announce that the venue will host a highlight event of Hip-Hop Week MKE, a new, citywide celebration of the musical genre and the ever-evolving culture that surrounds it in Milwaukee.
On Friday, August 24, 2018, "A Couch Conversation with DJ Kool Herc" will offer hip-hop artists and fans a chance to hear stories and ask questions of the Jamaican-born, Bronx-based DJ who is widely credited as the "Father of Hip-Hop." The session begins at 4:00 p.m., and will be moderated by influential author, speaker and social critic Michael Arceneaux. Local hip-hop artist, activist and entrepreneur Ed Hennings will lead off the event with stories and Q&A about his experiences making music, launching a career, and starting a business in Milwaukee's 53206 zip code.
General admission tickets are $40.00, and go on sale at 10:00 a.m. Monday, July 9, at the Miller High Theatre Box Office, 500 W. Kilbourn Avenue, by phone at 1-800-745-3000, or online at Ticketmaster.com.
The inaugural, 2018 edition of Hip-Hop Week MKE runs August 20-26 at various venues throughout the city. Conceived by City of Milwaukee Alderman
Khalif Rainey
, Hip-Hop Week MKE will celebrate hip-hop's role in Milwaukee's history and culture, and also provide a vehicle to unite the art form and lifestyle with a positive message of financial literacy, healthy living, and civic engagement. More information about Hip-Hop Week MKE's events and objectives will be available soon at
www.hiphopweekmke.com.
"'A Couch Conversation with DJ Kool Herc' will be a terrific highlight of Milwaukee Hip Hop Week – it reminds us that hip-hop has always been, and continues to be, about innovation," Alderman Rainey said. "Beginning with DJ Kool Herc's use of twin turntables in 1972, hip-hop REQUIRES invention and creativity."
In the early 1970s, DJ Kool Herc began using the standard club DJ's twin turntables in an innovative way, isolating beat-heavy instrumental "breaks" of songs – the parts dancers liked best – and alternating between two copies repeatedly to generate extended, percussive dance mixes. In 1972, he began cycling the breaks of three different songs in sequence, an effect he called the "Merry Go Round," raising dance parties to an energetic climax. This became the blueprint for hip-hop music and "break" dancing, and his interjections of rhyming slang formed the basis of rap. DJ Kool Herc's official website is at www.djkoolherc.com.
Michael Arceneaux first came to prominence through his blog, The Cynical Ones, where he offered humor-filled commentary on politics, culture, and his personal life. His entries were first noted and citied by such media as Essence, The Root, Jezebel and MSNBC, and he eventually began contributing columns to the likes of the New York Times magazine, the Washington Post, Rolling Stone, Teen Vogue, Wired, The Guardian, Esquire, Salon, The Atlantic and other outlets. Arceneaux's first book, I Can't Date Jesus, is set to be released in July by Atria Books/Simon & Schuster. Learn more at www.michael-arceneaux.com.
The Miller High Life Theatre is a spectator-friendly "destination" theater with 4,100 seats in two sloped tiers, and built-in flexibility to offer intimate setting for 2,400 or 1,300. Home to countless memorable performances, the Miller High Life Theatre offers patrons extensive space, a wide range of comfort amenities, and generous disability access. At its "working" end is an amazing amount of rehearsal, dressing room and production space, a huge modern stage with flat, direct access to loading docks, and 21st century technology. Get more information at millerhighlifetheatre.com.
Mentioned in This Press Release
Recent Press Releases by Wisconsin Center District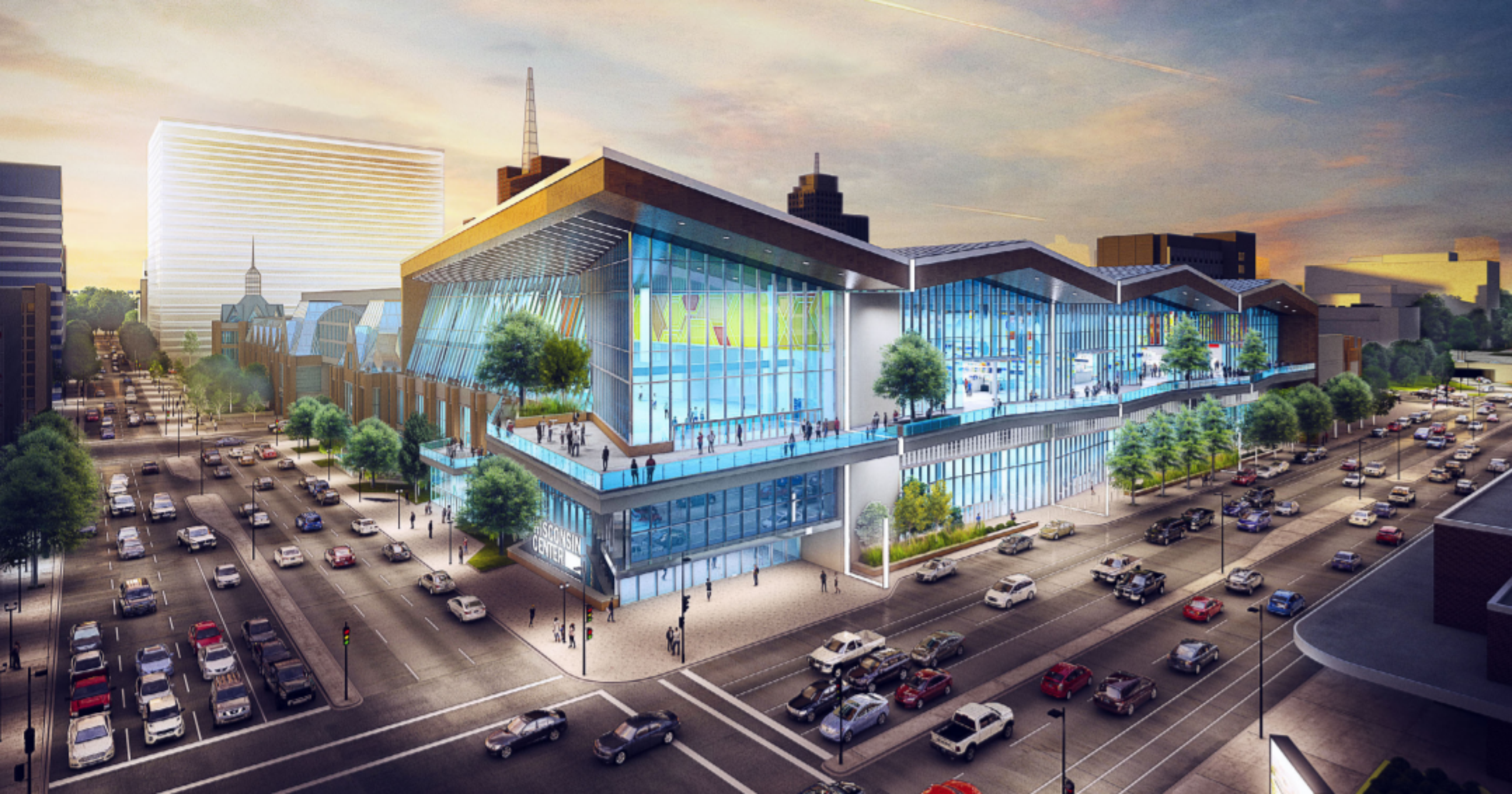 May 10th, 2019 by Wisconsin Center District
The WCD funding subcommittee has reviewed the submissions and has identified Morgan Stanley as the lead investment banking firm for the potential debt offering.