Press Release
Marquette Law School to host 2015 Restorative Justice Conference
Survivors, community members explore impact of human trafficking
MILWAUKEE – Martina Vandenberg, President of the Human Trafficking Pro Bono Legal Center, will give the keynote address at the 2015 Restorative Justice Conference hosted by Marquette Law School, March 19-20 in Eckstein Hall, 1215 W. Michigan St.
The topic of this year's conference is "Restorative Justice and Human Trafficking — From Wisconsin to the World." The conference will bring together survivors, community members, lawyers, teachers, social workers and others to learn about human trafficking and the deep impact it has locally and internationally.
The conference continues the groundbreaking restorative justice work done by Janine Geske, a former Wisconsin Supreme Court justice recently retired as distinguished professor of law at Marquette. By looking at this issue through a restorative justice lens, this conference is designed to raise awareness of the magnitude of human trafficking in our own community and to generate ideas on how each of us can engage in helping to repair the harm and to address the social, cultural and economic causes of the problem.
Vandenberg will deliver her keynote, "Human Trafficking: Listening to Survivors, Fighting for Justice," at 4:30 p.m. on Thursday. Vandenberg has spent nearly two decades fighting human trafficking, forced labor, rape as a war crime and violence against women. She leads the Human Trafficking Pro Bono Legal Center, which is located in the Washington, D.C. area.
Friday's events begin with a panel discussion featuring three survivors of human trafficking: Shamere McKenzie, the CEO of Sun Gate Foundation; Rachel Thomas, the co-director of Sowers Education Group; and Lisa Williams, the founder and CEO of Circle of Friends, Living Water for Girls.
The panel, which runs from 8:45 to 10:00 a.m. on Friday, will be moderated by Mike Gousha, the Law School's distinguished fellow in law and public policy.
Other Friday panel topics include:
— What Are the Wisconsin Laws on Human Trafficking?
— You Are Here: The Landscape of Wisconsin and Federal Trafficking Law, and Where We Could Go
— Restorative Justice and the International Context of Human Trafficking
— What Is the Ripple Effect of Sex and Labor Trafficking on the Wisconsin Community?
— What It Takes to Help a Survivor Develop a Legal Case and Deal with Life Beyond
— Trafficking Milwaukee: How Do We Help?
— What Was Learned Today?
Details of the panel discussions and a full guest speaker list can be found here.
Friday's events are sold out, although members of the public can register for a waiting list. There are a limited number of spaces open to the public for Thursday's keynote; registration is required as is available online.
Mentioned in This Press Release
Recent Press Releases by Marquette University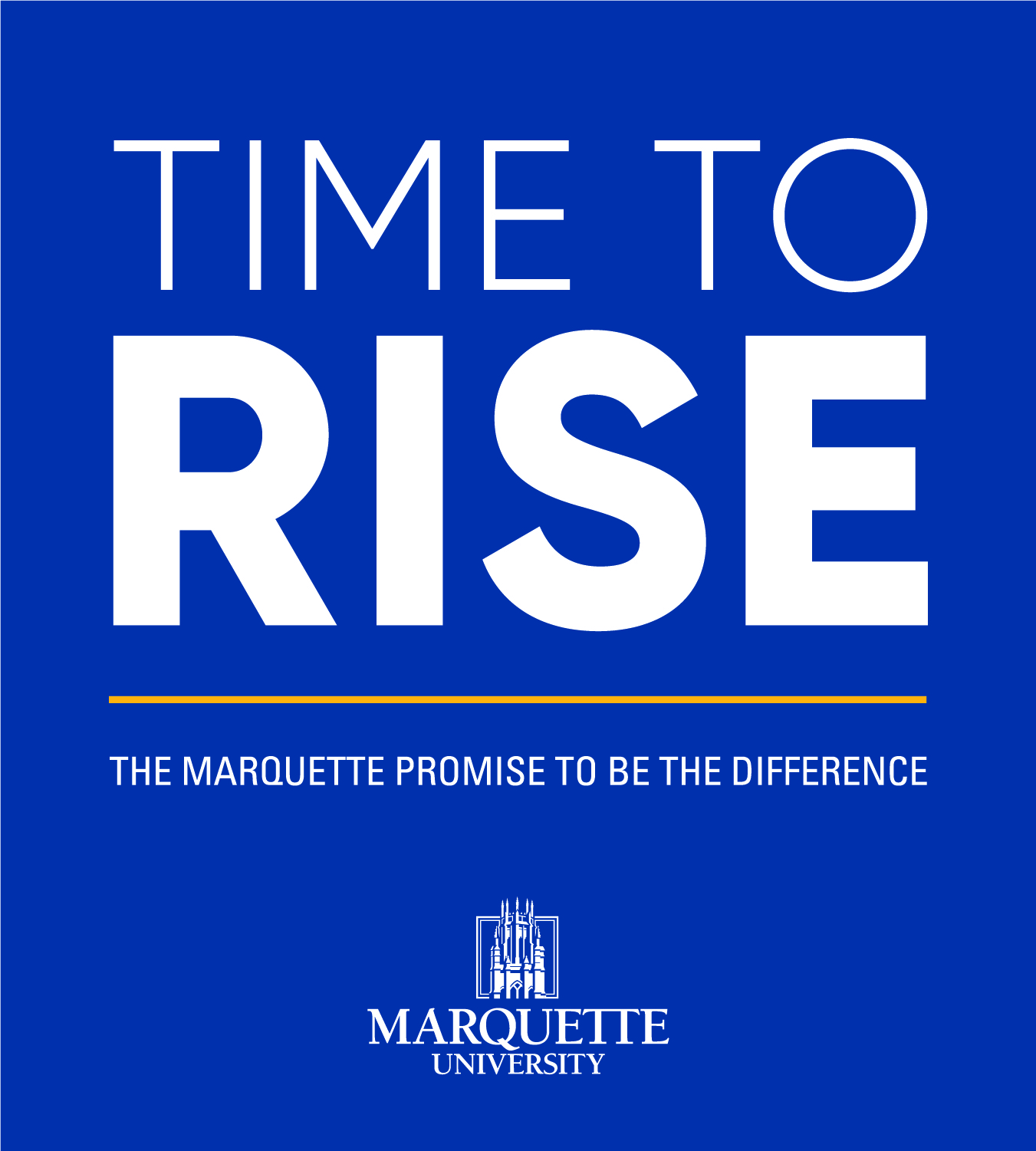 Apr 8th, 2021 by Marquette University
Time to Rise is largest comprehensive fundraising campaign in university history