Press Release
Bucks and Entercom Milwaukee Announce New Radio Partnership
105.7FM The FAN to feature expanded live Bucks coverage, including an enhanced postgame show and new weekly programming
The Milwaukee Bucks and Entercom Milwaukee (105.7FM The FAN, 99.1 The Mix, 103.7 KISS-FM) today announced a new partnership creating new on-air content as well as promotion and marketing opportunities for the team. Fans can now look forward to expanded game day and weekly coverage of Milwaukee Bucks basketball and team community events.
"We're thrilled to partner with Entercom Milwaukee to give our fans even more of the great Bucks content they crave," Bucks President Peter Feigin said. "Between the game broadcasts on our flagship station and all the exciting new content on 105.7FM The Fan, we're providing our fans the best listening experience in the league."
105.7FM The FAN/1250AM will feature several live programs as part of this new partnership. The long-standing Pick 'n Save Milwaukee Bucks Post Game Show, hosted by Steve "Sparky" Fifer, will be enhanced with regular on-air appearances by Bucks players, coaches and TV announcers Jim Paschke, Jon McGlocklin, Marques Johnson and Gus Johnson. Now in its 10th season, the Pick 'n Save Milwaukee Bucks Post Game Show on 105.7FM The FAN is the only call-in show after Bucks games.
The newly added Sparky's Bucks Weekly, which will debut this Wednesday, Dec. 2 at 5 p.m., will feature unique interviews with Bucks coaches, players, executives and fans. Listeners can call in with questions and hear the latest about the team both on and off the court every week throughout the season.
"This is going to be fun," said Chuck Sullivan, Vice President & General Manager of Entercom Milwaukee. "WSSP has supported Bucks basketball for more than a decade and we're excited to expand our programming on 105.7FM The FAN, as well as adding the tremendous marketing reach of 103.7 KISS-FM and 99.1 The Mix."
105.7FM The FAN/1250AM will also air select Bucks games during the 2015-16 regular season, including the upcoming game on Sunday, Dec. 20 when the Bucks take on the Phoenix Suns at 4 p.m.
About Entercom
Entercom Communications Corp. (NYSE: ETM) is the fourth-largest radio broadcasting company in the United States, with a portfolio that, including the announced acquisition of Lincoln Financial Media, boasts over 125 highly-rated radio stations in 26 top markets across the country. Known for developing unique and highly successful locally programmed stations, Entercom's brands reach and engage close to 40 million people each week, delivering a curated mix of outstanding local personalities and a broad range of compelling music, news, talk and sports content.
Founded in 1968, Philadelphia-based Entercom also operates hundreds of events each year attracting millions of attendees, and provides customers with a broad range of digital marketing solutions through its SmartReach Digital products.
More information is available at www.Entercom.com, Facebook.com/entercom, and Twitter (@entercom).
Mentioned in This Press Release
Recent Press Releases by Milwaukee Bucks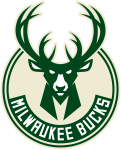 Aug 4th, 2021 by Milwaukee Bucks
"The Cluckery" to offer in-restaurant seating, take-out and delivery for its widely-popular menu