Press Release
Black Violin Announces 2017 "Classical Boom Tour"
Serves as Featured Artist for ESPN Promo of US Open Tennis
"Black Violin upends cultural and musical stereotypes…an unexpected blend of classically trained musicianship and hip-hop beats and inventiveness."    — The Miami Herald
"The duo elicits brilliant music with poignant message for the world."  — Essence
Black Violin has announced their US Classical Boom Tour, which kicks off on Aug. 23 in Martha's Vineyard, MA. The 29 market tour is a follow up to the successful Unity tour, which saw 28 sold-out public performances. The tour will make a stop in Milwaukee at the Marcus Center on Saturday, October 28 for one performance only at 7:30 pm. Tickets are currently on sale at the Marcus Center Box Office and can be purchased in person at 929 North Water Street, by phone at 414-273-7206 or online at Ticketmaster.com or MarcusCenter.org. Groups 10 or more including student groups should call Group Sales at 414-273-7121 x201 or x213. This special event is presented by the Marcus Center for the Performing Arts and Black Arts MKE.
After serving as the house band for the ESPN's hosted 82nd Annual Heisman Memorial Trophy Presentation, the network recently selected Black Violin's track "Stereotypes" to promote the upcoming 2017 US Open. The tennis tournament will be exclusively televised on ESPN Aug. 28 – Sept. 10, with television and online commercials featuring Black Violin airing now. Watch the spot HERE.
Black Violin is currently writing and recording their next studio album, due out in 2018. The band's most recent record,
Stereotypes,
debuted at #
1 on the Billboard Classical Crossover Chart
and
#4 on the Billboard R&B Chart
.
NPR
praised the album and band, saying
"their music will keep classical music alive for the next generation."
Black Violin is composed of classically trained violist and violinist Wil B. and Kev Marcus, who combine their classical training and hip-hop influences to create a distinctive multi-genre sound that is often described as "classical boom." Black Violin has shared stages with top names including Kayne West, Aerosmith and Tom Petty, and has creatively collaborated with the likes of Wu-Tang Clan, Wyclef Jean and Alicia Keys.
The duo composed music for the television series Pitch which debuted on FOX in 2016, in addition to appearances on HBO's Ballers, The Tonight Show, Travis Smiley Show, The Wendy Williams Show, and The Ellen Show.
In addition to their public concerts, Black Violin has performed for more than 100,000 students in the past 12 months throughout North America and Europe. The band is endorsed by Yamaha Music, and has partnered with the National Association for Music Manufacturers (NAMM) to continue their advocacy for accessible music education.
ABOUT THE MARCUS CENTER FOR THE PERFORMING ARTS
Established in 1969, the Marcus Center for the Performing Arts is the premier performing arts community gathering space in Southeastern Wisconsin. As the Marcus Center moves into its 48th year, it continues to build bridges between diverse members of our community through high-quality arts entertainment in the region and the state. The touring Broadway series, sponsored by Associated Bank, is recognized as bringing the best of Broadway entertainment to Milwaukee for the past 20 years and provides opportunities to educate, entertain and engage audiences. The Marcus Center is also the home to the Milwaukee Symphony, Milwaukee Ballet, Florentine Opera, First Stage plus a variety of other important community and family events throughout the year. For more information about events visit the Marcus Center website at www.MarcusCenter.org.  The Marcus Center is a private non-profit 501(c) 3 corporation and is a dedicated veterans memorial in Milwaukee.
ABOUT BLACK ARTS MKE
We're committed to inspiring creativity in future generations by increasing the availability and quality of African American arts organizations in Milwaukee. Black Arts MKE artists serve over 3,000 youth annually for K5 through 8th grades. Our performing and visual arts education and outreach programs are designed to reach urban Milwaukee neighborhood schools serving at-risk, underserved, under-resourced, and primarily African American youth. Companies in residence include our founding member Ko-Thi Dance Company and Bronzeville Arts Ensemble. Our annual signature event, Black Nativity by Langston Hughes, is a new holiday musical favorite in Milwaukee and is produced in collaboration with the Marcus Center for Performing Arts. Black Arts MKE is a proud UPAF Affiliate and Resident Group at the Marcus Center for the Performing Arts. Please visit marcuscenter.org/residents/black-arts-mke/. Black Arts MKE is a nonprofit 501(c)(3) corporation.
Mentioned in This Press Release
Recent Press Releases by Marcus Performing Arts Center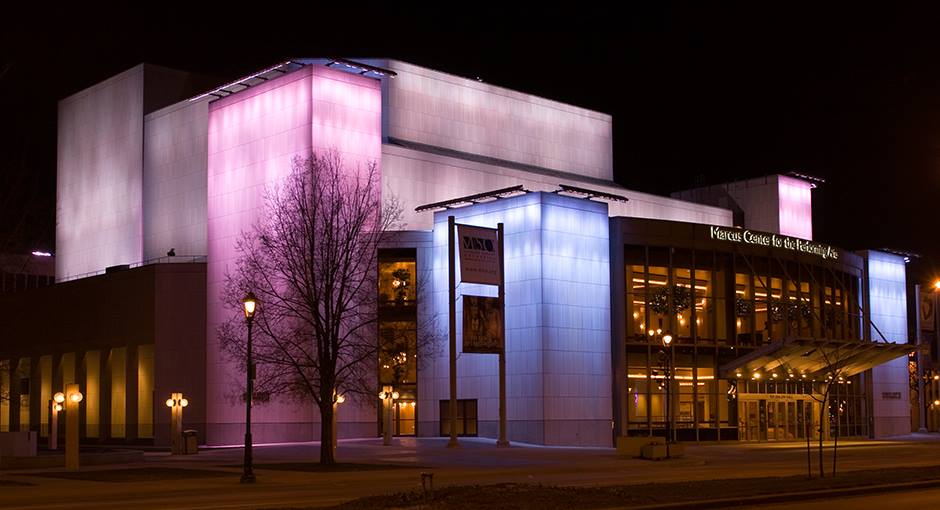 Feb 14th, 2020 by Marcus Performing Arts Center
Company members of DISNEY'S THE LION KING will present a ONE NIGHT ONLY cabaret performance to benefit Vivent Health and Broadway Cares/Equity Fights AIDS.