Press Release
Milwaukee Bucks Announce Partnership with Daktronis to Outfit Arena District with Cutting-Edge Digital Displays
Digital display package highlighted by a massive LED video system in the new arena, including the largest equilateral centerhung scoreboard in the NBA
Digital display package highlighted by a massive LED video system in the new arena, including the largest equilateral centerhung scoreboard in the NBA Back to the full release.
Highland View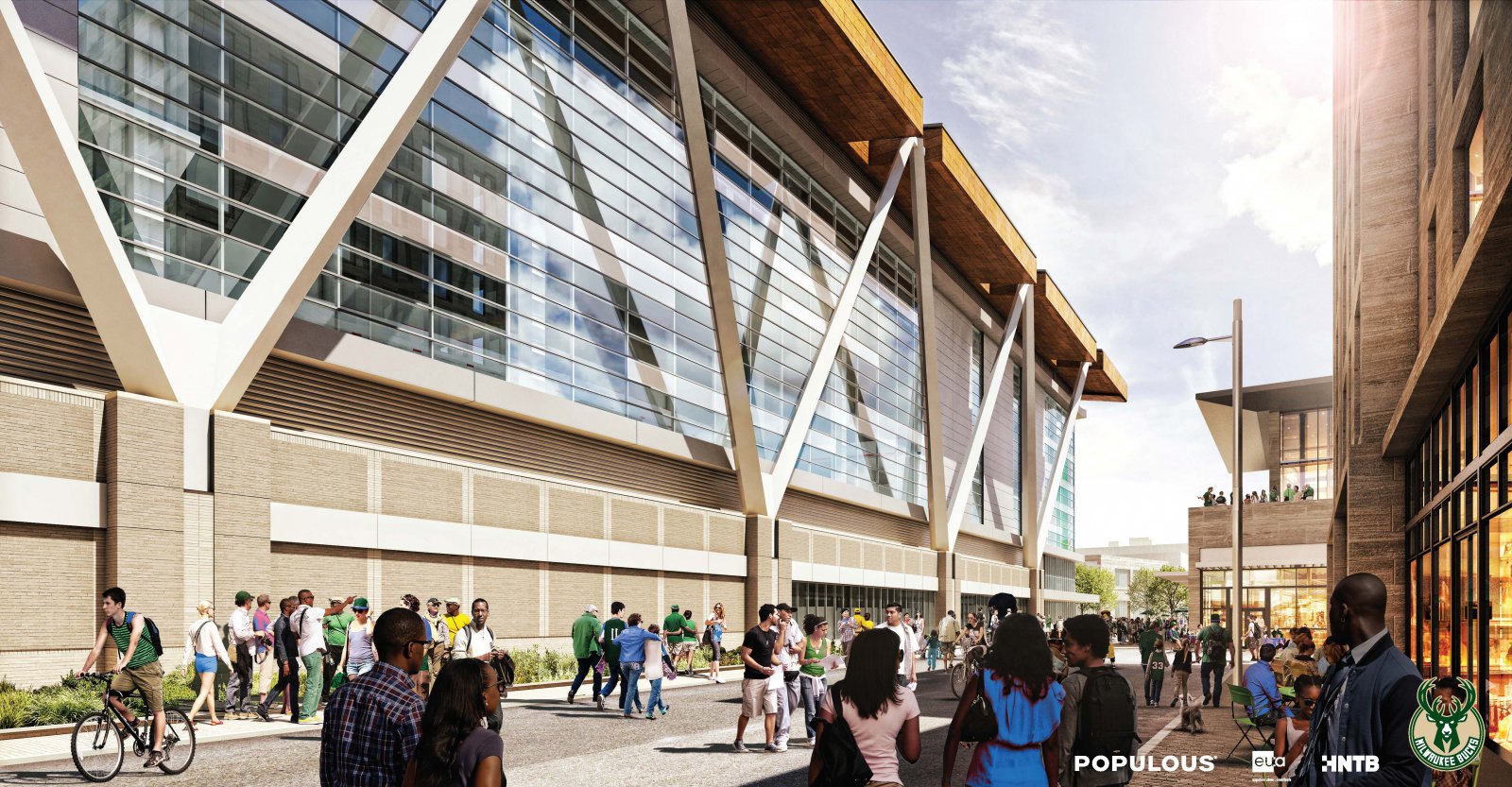 Picture 2 of 6
Highland Avenue will provide important pedestrian linkage from the west. The arena design incorporates an articulated brick base which is punctuated by glazing for arena administrative offices, an employee entrance and the multi-story flagship Bucks Team Store that will anchor the corner of Fourth and Highland. The high roof structure is uniquely expressed as exposed Y-columns which sit in front of an expansive curtain wall that defines both public concourses and a premium level within. Patrons on these levels will enjoy dramatic city views to the south.
Recent Press Releases by Milwaukee Bucks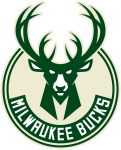 Oct 25th, 2019 by Milwaukee Bucks
Throughout the course of this partnership a total of 1,271 trees have been donated to make Wisconsin schools greener.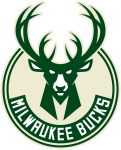 Oct 25th, 2019 by Milwaukee Bucks
Bucks head coach Mike Budenholzer and Feeding Wisconsin partner to curb hunger across the state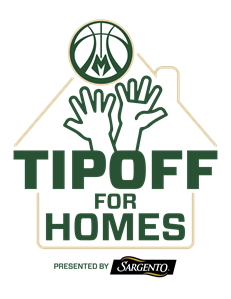 Oct 23rd, 2019 by Milwaukee Bucks
Sargento to donate $500 to Milwaukee Habitat for Humanity for every tipoff the Bucks win during 2019-20 season