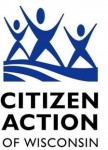 Press Release
Walker Injects False Issue in Medicaid Decision
Milwaukee:  In response to growing pressure to accept billions of dollars in federal Medicaid money to fill the holes in BadgerCare, and guarantee that over 170,000 Wisconsinites have access to the secure health care they need to prosper and succeed, Governor Walker has been injected a false reason for not taking the money.
In Wausau on Friday, WSAU Radio reported: "Walker responded by saying the federal government may want Wisconsin to take the money, but there is still no guarantee the federal money is really there.  'They're not fully appropriated in Congress right now.  Having been in Washington last week, there's some real concerns that those funds aren't in the budget.'"  Walker and his spokespersons reasserted variations of this claim in written responses to reporters to a packed State Capitol press conference Tuesday, and on Facebook and Twitter posts Tuesday evening.
Citizen Action of Wisconsin has spoken to a number of experts on federal budgeting in Washington and Wisconsin, and all agree that the claim that the increased state Medicaid money which is part of the national health care reform law is "not fully appropriated" and that the funds may not be "in the budget" is false.  This is because the national health care law did appropriate the money, so the spending is already the law of the land.  The experts we talked to all agree with the Associated Press report this morning: "Medicaid is an entitlement program and the money for the expansion will automatically flow to the states unless Congress and the president change the underlying law. That's highly unlikely with Obama in the White House and a U.S. Senate controlled by Democrats."
"It is extremely disturbing that Governor Walker would introduce a false argument into a discussion of such a critically important public issue," said Robert Kraig, Executive Director of Citizen Action of Wisconsin. "It undermines meaningful democratic decisionmaking when public officials inject false claims into public discussions of vital issues.  At the very least, Walker owes the people of Wisconsin an honest and forthright explanation of his position on a critical public policy decision that will profoundly impact the life prospects of over 170,000 Wisconsinites."
For the complete and overwhelming case for taking the federal Medicaid money to fill the holes in BadgerCare, including links to columns that have run in many major Wisconsin newspapers, see Citizen Action of Wisconsin's No Sacred Cows Blog.
People:
Robert Kraig
,
Scott Walker
Business:
Citizen Action of Wisconsin
Government:
State of Wisconsin
,
United States Senate