Press Release
Statement from Senator Larson on Budget Secrecy
Republicans attempt to outrun public scrutiny
MADISON – Today, Senator Larson released the following statement after Senate Republican leadership announced they would be taking up the state budget bill that bows to the demands of the most extreme Tea Party Republicans while ignoring the needs of Wisconsin's middle class:
"Late at night, before Independence Day weekend, the Republican-controlled Joint Finance Committee (JFC) shoved various last-minute 'Tea Party wish list' items into the state budget proposal with the passage of a 999 motion. The 999 motion includes undemocratic, unconstitutional policies that have got to receive public scrutiny, such as dramatically changing the powers and authority of the Milwaukee county board and county executive. The motion even repeals a 100-year-old law that states Wisconsin's minimum wage must be a living wage."
With less than 24-hour notice, the public is again being shut out of their democracy.
"Republicans are trying desperately to outrun public scrutiny, having already been forced to retreat from their attempt to gut our open records laws. To escape additional public review, they have resorted to using extraordinary session rules that let them railroad the budget through the Senate. The public is catching on, so Republicans are desperate to get out of town with their grab bag of special interest goodies.
"The damages done to Wisconsin's reputation by this administration and Republican Legislature will take decades to recover from. Republicans already showed their lack of any long-term vision for Wisconsin by choosing to ignore Wisconsin's middle class families and students in favor of special interest giveaways and unsustainable tax cuts for the wealthy. They prefer to once again divide our state into winners and losers by gutting $250 million from our UW System, while at the same time spending more on the scandal-plagued WEDC.
"With the light of public scrutiny shining on them, GOP legislators are scrambling to grab what they can on their way out of Madison, it's a wholesale dismantling of our democracy."
Mentioned in This Press Release
Recent Press Releases by State Sen. Chris Larson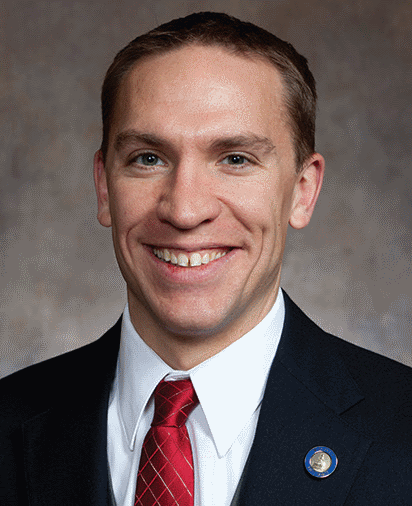 Sep 21st, 2017 by State Sen. Chris Larson
"Under Walker and the GOP, our state's commitment to our neighborhood schools has plummeted."
Sep 17th, 2017 by State Sen. Chris Larson
The following is a statement from Senator Chris Larson regarding the Senate passage of the defenseless 2017-19 state budget
Sep 17th, 2017 by State Sen. Chris Larson
The following is a statement from Senator Chris Larson regarding the Senate GOP rejecting a common sense Campaign Integrity amendment to the 2017-19 state budget.