Press Release
Skylight Music Theatre presents the world premiere of The Snow Dragon
Composer Somtow Sucharitkul creates a deeply moving opera based on his short story The Fallen Country.
Milwaukee, WI – Skylight Music Theatre presents the world premiere opera The Snow Dragon by Somtow Sucharitkul. The production runs March 13 though 29, 2015 in the Cabot Theatre at the Broadway Theatre Center (158 N. Broadway, Milwaukee WI).
Composer Somtow Sucharitkul (pen name S. P. Somtow) has based the libretto for The Snow Dragon on his 1982 short story The Fallen Country. The short story was also adapted into a young adult novel, also titled The Fallen Country, in 1986. The stage work derives from the original short story rather than the novel.
The opera centers on the relationship between Dora Marx, a jaded, middle-aged children's counselor who has lost her sense of direction, and Billy Binder, a physically abused young boy whose rage is so powerful it has opened a doorway into another world called the Fallen Country. The Fallen Country is not a colorful kingdom of adventure but a place of perpetual cold, whose citizens have lost the ability to feel. Home of the Snow Dragon, Billy's guide and ally, the Fallen Country is ruled by an oppressive dictation called the Ringmaster.
Defeating the Ringmaster in the fantasy kingdom is the key to overcoming Billy's problems in the real world, but that is easier said than done. Dora must put aside the her cynical complacency and truly believe Billy's stories, so that she can follow him into the Ringmaster's kingdom … and find redemption for herself as well as the boy.
Of the original story, award-winning children's book author
Jane Yolen
has said: "Somtow manages to combine child abuse and fantasy in such a way as to provide an avenue of healing… " In the 1980s the young adult novel was frequently recommended by child therapists.
The Snow Dragon, Somtow Sucharitkul's seventh opera, is a chamber opera created to take advantage of more intimate performance spaces with small orchestra pits, such as Skylight's Cabot Theatre. "In writing this work," the composer says, "I hope to bridge many genres. This work connects opera and fantastic literature and speaks directly to young people in an accessible style which sacrifices none of the subtleties of 'classical opera'. I also aimed to create a work on a scale that is easily transportable, in order to bring this world into venues beyond the traditional opera house."
The music of The Snow Dragon reaches across genres. Somtow continues, "Young people will recognize the eerie tropes of fantasy and horror film music which make the score very accessible to an audience new to opera. It's also melodically inventive – one of those rare creatures, a modern opera whose tunes can be hummed."
Somtow Sucharitkul is an award winning novelist and opera composer, and Founder and General Artistic Director of Opera Siam. Sucharitkul has composed six operas including Ayodhya and The Silent Prince. His commissions include work for the Norwegian and Thai government. He was the 2013 winner of the International Wagner Society's "Golden W" award. Additionally, he was named the winner of the World Fantasy Award, the highest honor in fantasy literature. His fantasy novels have sold over 2 millions copies. To learn more about Somtow's work, visit somtow.com.
The Snow Dragon, originally titled The Fallen Country is a much anthologized story and acclaimed young adult novel that has been a favorite of many fantasy and science fiction readers the 1980's. In conjunction with the world premiere of the opera, a hard-cover collection of the short story, the novel and the libretto from the newly composed opera has been released. This volume forms a fascinating study in the story's evolution over a thirty-five year period.The Snow Dragon
is available on Amazon.com (ISBN-10:1940999103).
Somtow will be Skylight's Composer-in-Residence in March, working with the performers and meeting with patrons for several weeks surrounding the opening. In addition, Mr. Sucharitkul will be making several public appearances to promote the opera. Information on all events surrounding The Snow Dragon is available on Skylight's website, skylightmusictheatre.org.
"We are proud and excited to be able to bring this unique and important world premiere to the city of Milwaukee. Because of the importance of the story and the beauty of the music, The Snow Dragon allows us the opportunity to partner with a number of important community organizations to truly create a relevant conversation for the city through the lens of a modern masterpiece," reports Skylight Artistic Director, Viswa Subbaraman.
The Skylight has formed community partnerships with Asian Pacific American Young Professionals of Milwaukee, Boys & Girls Clubs of Greater Milwaukee, Children's Hospital of Wisconsin, Institute of World Affairs, Organization of Chinese Americans – Wisconsin, Operacon, Thai American Association and the University of Wisconsin – Milwaukee.
In addition to the support of our production sponsors, Lloyd and Mary Ann Gerlach, Skylight Music Theatre has also received dedicated funding support for the world premiere of The Snow Dragon from the National Endowment of the Arts: Art Works, Opera America, and Bangkok Opera Foundation.
TICKET INFORMATION
Performances of The Snow Dragon will take place in the Cabot Theatre at the Broadway Theatre Center, 158 N. Broadway in the Historic Third Ward of Milwaukee. Tickets are generally $22.50-$63.50 (plus tax) and can be purchased in person at the Broadway Theatre Center Box Office or by calling (414) 291-7800 Monday – Sunday from noon – 6:00 p.m. Tickets may also be purchased online at www.skylightmusictheatre.org. Group, student, senior and other discounts may also be available. Ticket prices are subject to change.
CREDITS
Music and Libretto by Somtow Sucharitkul
Based upon the novel, The Fallen Country, by S.P. Somtow
PRODUCTION TEAM
Stage Director – Matthew Ozawa
Music Director – Viswa Subbaraman
Assistant Music Director – Anne Van Deusen
Costume Designer – Jason Orlenko
Lighting Designer – David Gipson
Scenic Director – Williams Bole
Production Stage Manager – Kelly Bowes Turner
CAST
Billy Binder, child – Luke Brotherhood, Josh MacCudden
Dora Marx – Colleen Brooks
Ringmaster/Peter Stark – Dan Kempson
The Snow Dragon – Cassandra Black
Princess/Joan – Erica Schuller
Princess/Joan Understudy – Kaleigh Rae Gamaché
Billy Binder Understudy – Tyler Johnson
ORCHESTRA
Flute, Piccolo, Alto Flute – Scott Metlicka
Oboe, English Horn – Philip Koch
Clarinet, Eb Clarinet, Bass Clarinet – Anna Najoom
Horn – Richard Tremarello
Trumpet – Tom Schlueter
Trombone – Kyle Samuelson
Percussion/Timpani – Michael Lorenz
Percussion – Andrew Cierny
Harp – Nancy Lescher-Drabot
Violin – Pamela Simmons
Viola – Olga Tuzhilkov
Cello – Scott Cook
Bass – Charles Grosz
Keyboard – Colleen Schmitt
KEY BIOGRAPHIES
Somtow Sucharitkul (Composer) – Once referred to by the International Herald Tribune as "the most well-known expatriate Thai in the world," Somtow Sucharitkul is no longer an expatriate, since he has returned to Thailand after five decades of wandering the world. He is best known as an award-winning novelist and a composer of operas. Born in Bangkok, Somtow grew up in Europe and was educated at Eton and Cambridge. His first career was in music and in the 1970s he acquired a reputation as a revolutionary composer, the first to combine Thai and Western instruments in radical new sonorities. Conditions in the arts in the region at the time proved so traumatic for the young composer that he suffered a major burnout, immigrated to the United States, and reinvented himself as a novelist. His earliest novels were in the science fiction field but he soon began to cross into other genres. In his 1984 novel Vampire Junction, he injected a new literary inventiveness into the horror genre, in the words of Robert Bloch, author of Psycho, "skillfully combining the styles of Stephen King, William Burroughs, and the author of the Revelation to John." Vampire Junction was voted one of the forty all-time greatest horror books by the Horror Writers' Association, joining established classics like Frankenstein and Dracula. In the 1990s Somtow became increasingly identified as a uniquely Asian writer with novels such as the semi-autobiographical Jasmine Nights. He won the World Fantasy Award, the highest accolade given in the world of fantastic literature, for his novella The Bird Catcher. His fifty-three books have sold about two million copies world-wide. After becoming a Buddhist monk for a period in 2001, Somtow decided to refocus his attention on the country of his birth, founding Bangkok's first international opera company and returning to music, where he again reinvented himself, this time as a neo-Asian neo-Romantic composer. The Norwegian government commissioned his song cycle Songs Before Dawn for the 100th Anniversary of the Nobel Peace Prize, and he composed at the request of the government of Thailand his Requiem: In Memoriam 9/11 which was dedicated to the victims of the 9/11 tragedy. According to London's Opera magazine, "in just five years, Somtow has made Bangkok into the operatic hub of Southeast Asia." His operas on Thai themes, Madana, Mae Naak, and Ayodhya, have been well received by international critics. His most recent opera, The Silent Prince, was premiered in 2010 in Houston, and a fifth opera, Dan no Ura, will premiere in Thailand in the 2011/2012 season. He is increasingly in demand as a conductor specializing in opera. His repertoire runs the entire gamut from Monteverdi to Wagner. His work has been especially lauded for its stylistic authenticity and its lyricism. The orchestra he founded in Bangkok, the Siam Philharmonic, is mounting the first complete Mahler cycle in the region. He is the first recipient of Thailand's "Distinguished Silpathorn" award, given for an artist who has made and continues to make a major impact on the region's culture, from Thailand's Ministry of Culture.
Viswa Subbaraman (Music Director)
– Internationally acclaimed conductor and Artistic Director of Skylight, Viswa Subbaraman was the Artistic Director/Founder of Opera Vista, Houston's innovative contemporary opera company. Awards for his work at Opera Vista include 100 Creatives 2012 and the 2010 Mastermind Award from the Houston Press. Opera Vista highlights include: the world premieres of James Norman's Wake…, Line Tjørnhøj's Anorexia Sacra (Mr. Subbaraman's stage directing debut), Somtow Sucharitkul's The Silent Prince, the Texas Premiere and historic New Orleans premiere of Amy Beach's Cabildo, and the creation of the annual Vista Competition for new opera. Mr. Subbaraman has served with the Orchestre National de France as an Assistant Conductor, the National Symphony Orchestra in Washington D.C. as a Debut Conductor, the Orchestre National d'Ile de France, Colorado Springs Philharmonic (USA), Thames Philharmonia (London), the Bombay Chamber Orchestra (India), Orchestre Symphonique et Lyrique de Nancy (France), the New Amsterdam Symphony Orchestra (New York, USA), Longview Symphony Orchestra (TX), the Midland/Odessa Symphony and Chorale (USA), the Orchestre National du Capitole Toulouse, the AudioInversions Contemporary Music Ensemble (TX), the Williamsport Symphony Orchestra (PA), and the Cabrillo Festival Orchestra (Santa Cruz, CA). In 2005, Mr. Subbaraman was awarded the Herbert von Karajan Conducting Fellowship by the Herbert von Karajan Centrum and American Austrian Foundation which resulted in his residency at the Salzburg Festival. He also took part in the 2006 Beethoven Seminar. Raised in West Texas, he received degrees in both music and biology at Duke University. Upon completion of his master's degree from Texas Tech University, he was awarded a Fulbright Grant to study conducting in Paris. Mr. Subbaraman received his MBA through the McCombs School of Business at the University of Texas in Austin. He was selected as a delegate to the 2010 Asia 21 Young Leader's Summit in Jakarta by the Asia Society and in 2012, Mr. Subbaraman was one of 100 Indians invited to the inaugural Indiaspora Summit, which brings together influential members of the Indian community in order to discuss how to make the world a better place.
Matthew Ozawa (Stage Director) – Matthew Ozawa has an international career spanning all artistic disciplines, having worked for prestigious companies worldwide including Canadian Opera Company, Lyric Opera of Chicago, San Francisco Opera, Santa Fe Opera, Oregon Shakespeare Festival, Meredith Monk & The House Foundation, and Macau International Festival among others. He is the Founder and Artistic Director of Mozawa, an interdisciplinary performing arts company. His most recent productions include Le Pauvre Matelot / Les Mamelles de Tiresias (Wolftrap Opera), A Little Night Music and The Memory Stone (Houston Grand Opera), and Fallen (Mozawa). A champion of new opera and interdisciplinary art, Ozawa's upcoming engagements include: Tsuru (Houston Ballet / Asia Society), Second Nature (Lyric Opera of Chicago – Lyric Unlimited), Y Portraits (Mozawa), and Porcelain (Prologue Theatre Company) among others. In addition, Ozawa is a proponent of arts educations having acted as Adjunct Faculty for DePaul University and North Park University. www.matthewozawa.com / www.mozawa.org
ADDITIONAL INFORMATION
Additional information can be found at http://www.skylightmusictheatre.org/shows-events/on-stage/the-snow-dragon
Mentioned in This Press Release
Recent Press Releases by Skylight Music Theatre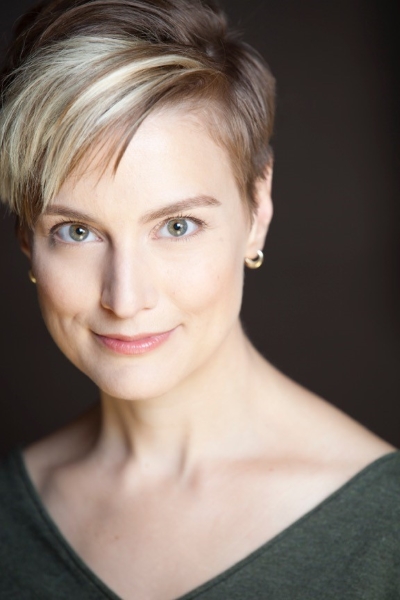 Sep 1st, 2017 by Skylight Music Theatre
Ponasik will continue her role as producing artistic director of Milwaukee Opera Theatre.
Aug 22nd, 2017 by Skylight Music Theatre
Updated Version of Gilbert & Sullivan's Comic Masterpiece. Set to Swinging Sounds of 1940s Jazz and Blues