Press Release
Sen. Kelly Ayotte, Rep. Joe Heck, Sen. Mark Kirk and Sen. John Thune Have Pulled Their Support for Trump…Why Hasn't Sen. Johnson?
Republican Senators, Congressmen and Governors are Pulling Their Support for Trump, but Sen. Johnson remains committed to Donald Trump as his nominee.
MADISON — Senator Johnson continues to support Donald Trump, even as Republicans nationwide pull theirs. For months, Republicans – including – Senator Johnson – have accepted Trump's hateful comments about women, African Americans, Muslims, Hispanics and disabled Americans. Now, with the revelation that Trump joked about sexually assaulting women, Republicans are finally doing what they should have done a year ago. Vulnerable Republicans like Senator Ayotte and Congressman Heck have pulled their support…
But not Senator Johnson, as of now he still plans to vote for Donald Trump for president. It's not a surprise that Sen. Johnson continues to support Trump. As Senator he's never stood for Wisconsin Women. He voted five times against legislation aimed to help women get equal pay for equal work, twice against the Violence Against Women Act and seven times against women's health services.
Here is a list of senators and senate candidates who have pulled their support for Trump. Why hasn't Johnson?
Sen. Kelly Ayotte (N.H.)
Rep. Joe Heck (NV)
Sen. Mark Kirk (IL)
Sen. John Thune (S.D.)
Sen. Lisa Murkowski (AK)
Mentioned in This Press Release
Recent Press Releases by Democratic Party of Wisconsin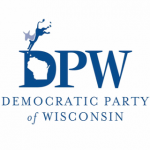 Jul 21st, 2017 by Democratic Party of Wisconsin
Did Kevin Nicholson support Rep. Dale Kooyenga and D.C. Leah's votes to raid millions from the funds available to take care of Wisconsin's elderly veterans?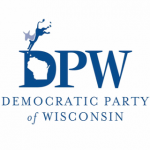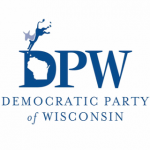 Jul 18th, 2017 by Democratic Party of Wisconsin
If you ask people across the state what the state should fund, most will tell you that we should fund our schools, our roads and essential services that keep us safe.