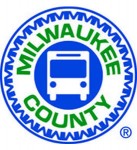 Press Release
Ride the Downtown Shuttle to Harley-Davidson's 110th
Park your bike and ride the bus between Harley-Davidson's 110th Anniversary events. The Milwaukee County Transit System (MCTS) offers Downtown Shuttle service for an easy and convenient ride to Harley's special events beginning tomorrow, Thursday, August 29 through Saturday, August 31, 2013. Riders can drive or take a bus to the downtown area and take a Shuttle between the Harley-Davidson Museum and the Summerfest grounds.
The Downtown Shuttle will run every 10 to 15 minutes and operates from 9:00 am to 12:00 am. The Shuttle will run along Wisconsin Avenue from 6th Street to Cass Street. Look for bus stops with the smile logo. Buses will also stop at the Harley-Davidson Museum, 400 W. Canal Street, on Michigan Street at Harbor Drive and at the Mid Gate on the Summerfest grounds. Please see attached map for details.
On Saturday, August 31, during the 110th Anniversary parade from approximately 9:30 am to 1:00 pm, buses will continue to serve the Harley-Davidson Museum and the Summerfest grounds, but will be detoured off Wisconsin Avenue. During the parade, buses will operate along Canal Street and on the freeway.
Fares each way are $2.25 for adults, and $1.10 for children, seniors and persons with disabilities. Valid tickets, passes and transfers are also accepted on the Shuttle.
For more information call the 24-hour automated bus information line at 414-344-6711 or visit RideMCTS.com.
The Milwaukee County Transit System is a vital service to the community, connecting 45 million riders each year with jobs, schools, shopping, healthcare and recreation in Milwaukee County.