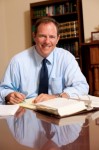 Press Release
Rep. Richards to Introduce Legislation for Milwaukee Police Overtime Pay
Madison—Rep. Jon Richards (D-Milwaukee), a member of the Joint Finance Committee, today announced he will be introducing legislation to provide for $500,000 in state matching funds to boost city policing in the City of Milwaukee.
Since 2006, the state has been a partner with the Milwaukee Police Department in helping to prevent and respond to crime in Milwaukee. However, during the recent state budget deliberations, several of Milwaukee's neighborhood safety and community policing programs were dropped from the budget.
"Milwaukee is willing to step up to the plate and do its part to pay for increased policing," said Richards. "I am proposing that the state meet us half way and continue supporting Milwaukee."
Richards said his bill is in drafting and will be introduced within the next week.
People:
Jon Richards
Government:
Joint Committee On Finance
,
Milwaukee Police Department