Press Release
Rep. Novak's Bill to Fight Drug Use in Rural Wisconsin Passes Assembly
"One of the reasons I ran for office was to fight rural crime and drug use."
Madison…The Wisconsin state Assembly has advanced legislation authored by State Representative Todd Novak (Dodgeville) to increase drug enforcement in Lafayette County in order to address a serious issue affecting Southwest Wisconsin.
"It is our hope, that with this funding we will be able to work with, and alongside our surrounding drug task forces to battle the drug epidemic in Lafayette County and the State of Wisconsin," said Lafayette County Sheriff Reg Gill. "I applaud Representative Novak for his continued effort in championing this bill that will better equip Lafayette County to combat a growing drug problem."
AB771 will provide the Lafayette County Sheriff's Department with $70,000 over the course of the next two years. The funds are to be dedicated to drug law enforcement and enable the Sheriff's Department to better coordinate enforcement efforts with surrounding counties.
"One of the reasons I ran for office was to fight rural crime and drug use. We need to give our law enforcement the tools they need to fight this ongoing problem," said Rep. Novak. "I appreciate the help and support of Lafayette County Sheriff Gill, and Senator Marklein during the past year as I've continued advocating for this bill. Together we'll fight to keep our communities safe from this horrible epidemic."
Press Releases by Todd Novak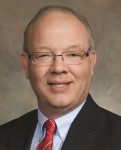 Jan 10th, 2017 by Todd Novak
"There is no doubt that Wisconsin's best days are ahead."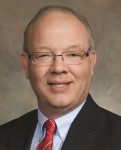 May 27th, 2016 by Todd Novak
"The Skills Enhancement Program helps struggling low income students throughout the state remain in higher education..."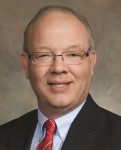 Feb 18th, 2016 by Todd Novak
The bill passed the Assembly unanimously, and now moves to the Senate.
See More Releases