Press Release
Near West Side Business Improvement District Expansion Approved
BID #10 to expand to cover the entire Near West Side Neighborhood
Milwaukee – The expansion of the current Avenues West Business Improvement District (BID) #10, into a new, larger Near West Side BID #10, was approved Tuesday by the Milwaukee Common Council.
"On behalf of BID #10, Avenues West Association and Near West Side Partners, we're thrilled with the approval of the BID's expansion," said Keith Stanley, executive director of Near West Side Partners, Inc. "BID #10 is providing great services in the existing Avenues West area of the City and we believe that expanding those services throughout the Near West Side of the City will bring great value to our community."
The newly-expanded BID will focus on bringing its successful community-improvement initiatives to the entire Near West Side community – including efforts such as façade improvements, increased safety and security measures, advising on quality maintenance and management of properties, marketing of Near West Side businesses and neighborhood activities, and the opportunity for businesses and organizations to be involved in the revitalization of the area.
"As a business owner in the Near West Side, I know first-hand the enormous benefit the BID can bring to our local businesses and commercial corridors," said Rick Weigand, chair of the current BID #10 and owner of the Ambassador Hotel. "Expanding the geographic boundaries of BID #10 to include the entire Near West Side area will increase the involvement and support of the businesses in the area and better enable BID #10 to continue to provide and enhance its services."
The BID #10 expanded boundaries will include Interstate 43 on the east, Highway 41 on the west, Interstate 94 on the south and Vliet Street west of 27th Street and Highland Boulevard east of 27th Street on the north. This area includes the four major arterials of the Near West Side – 27th Street, 35th Street, Wisconsin Avenue and Vliet Street, in addition to numerous commercial corridors.
"The expansion of BID #10 will help provide the additional support needed to make Near West Side Partners' efforts sustainable for the long term," said Rana Altenburg, vice president of public affairs at Marquette University and president of the Near West Side Partners Board of Directors. "We believe the investment by our local commercial property owners – including significant new investment by our anchor institutions – will be good not only for our area businesses, but for the entire community."
A BID is a special district where projects are conducted to enhance that area's economic vitality. The projects and direction of each BID are determined by the businesses and commercial property owners that are in the district and that fund the BID. A BID is the ultimate form of local control of civic projects, as an initiative is guided by their own Board of Directors and all projects occur within their district boundaries. Involvement in the BID also allows the potential to increase property values, improve sales and decrease commercial vacancy rates.
"We thank City staff and the Milwaukee Common Council, especially our Near West Side aldermen – Council President Murphy, Alderman Bauman and Alderman Stamper – for their leadership on this important initiative for our community," said Stanley.
ABOUT NEAR WEST SIDE PARTNERS, INC.
Near West Side Partners, Inc. is a non-profit organization with a mission to revitalize and sustain the Near West Side as a thriving business and residential corridor, through collaborative efforts to promote commercial corridor development, improved housing, unified neighborhood identity and branding, and greater safety for residents and businesses.  Near West Side Partners, Inc. is an organization of businesses and civic leaders from throughout the Near West Side, including the organization's five anchor institutions – Aurora Health Care, Harley-Davidson, Marquette University, MillerCoors and Potawatomi Business Development Corp.
Mentioned in This Press Release
Recent Press Releases by Near West Side Partners, Inc.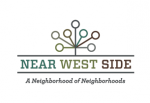 Jun 7th, 2017 by Near West Side Partners, Inc.
Applications are open for the "Shark Tank"-style small business competition that identifies next generation entrepreneurs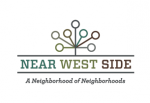 Jan 20th, 2017 by Near West Side Partners, Inc.
On Wednesday, Dr. Michael Lovell, President of Marquette University, announced that Marquette University is launching a "Near West Side Grocery Store Challenge."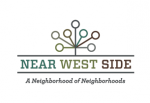 Jan 3rd, 2017 by Near West Side Partners, Inc.
Award-winning actor John McGivern's MPTV show, Around the Corner with John McGivern. McGivern will explore Milwaukee's West End.