Press Release
Moore Campaign Responds to Donald Trump's Incendiary Remarks on Communities of Color
"Every time Donald Trump opens his mouth, it's abundantly clear he has no idea what he's talking about."
Milwaukee, Wisconsin — Yesterday, Republican presidential candidate Donald Trump visited Wisconsin and accused Democratic leaders and their policies of failing minority communities. In response to this and other inflammatory comments, Eric Harris, campaign spokesman for U.S. Congresswoman Gwen Moore (D-Milwaukee) issued the following statement:
"Every time Donald Trump opens his mouth, it's abundantly clear he has no idea what he's talking about. Yesterday was certainly no exception. Mr. Trump doesn't know our community nor the good people who call it home. He doesn't understand the unique obstacles our constituents experience on a daily basis nor does he have any interest to learn about them.
"The social and economic injustice that has plagued Milwaukee isn't the fault of any one person or party. We are all stakeholders in the success of our community. We all share an obligation to create an environment where everyone has the ability to thrive with dignity. That is the very essence of community: a collective responsibility to take care of one another and find a way forward. Having lived most of his life in high-rise penthouse apartments, I'm not surprised the idea of community is lost on Mr. Trump.
"Blaming a person or a political party for the pressing issues facing Milwaukee and other communities of color isn't only wrong but it's also indicative of a man totally detached from reality and devoid of reason and common sense. The fact that Mr. Trump would try to score political points off the backs of a community in pain is as ruthless as it is offensive, and sadly, not surprising."
Gwen Moore for Congress
Mentioned in This Press Release
Recent Press Releases by U.S. Rep. Gwen Moore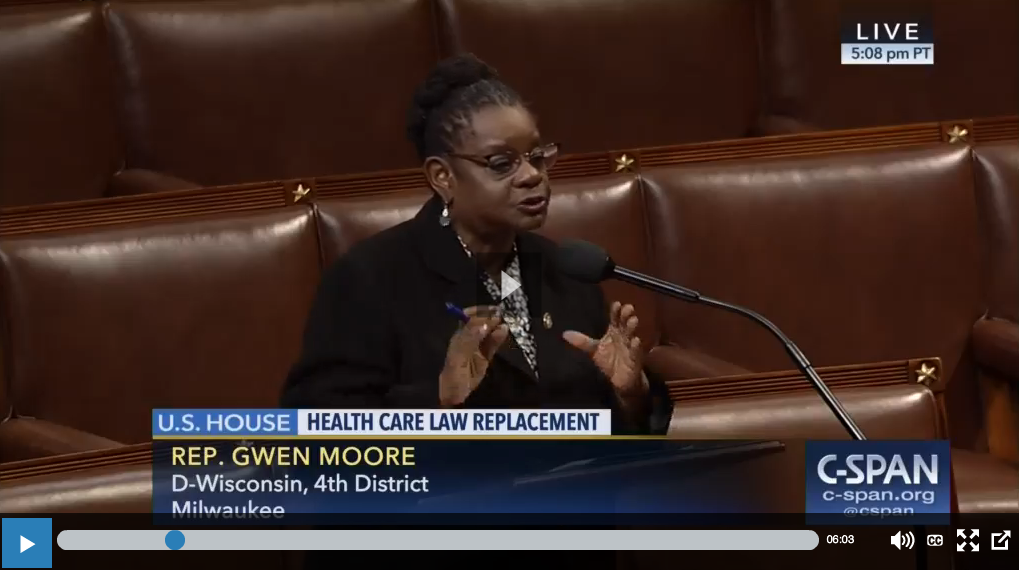 Jun 30th, 2017 by U.S. Rep. Gwen Moore
In response to efforts by Senate Republicans to pass the Better Care Reconciliation Act, also known as Trumpcare, Congresswoman Gwen Moore (WI-04) delivered remarks on the Floor of the House earlier this week. Below are Congresswoman Moore's remarks: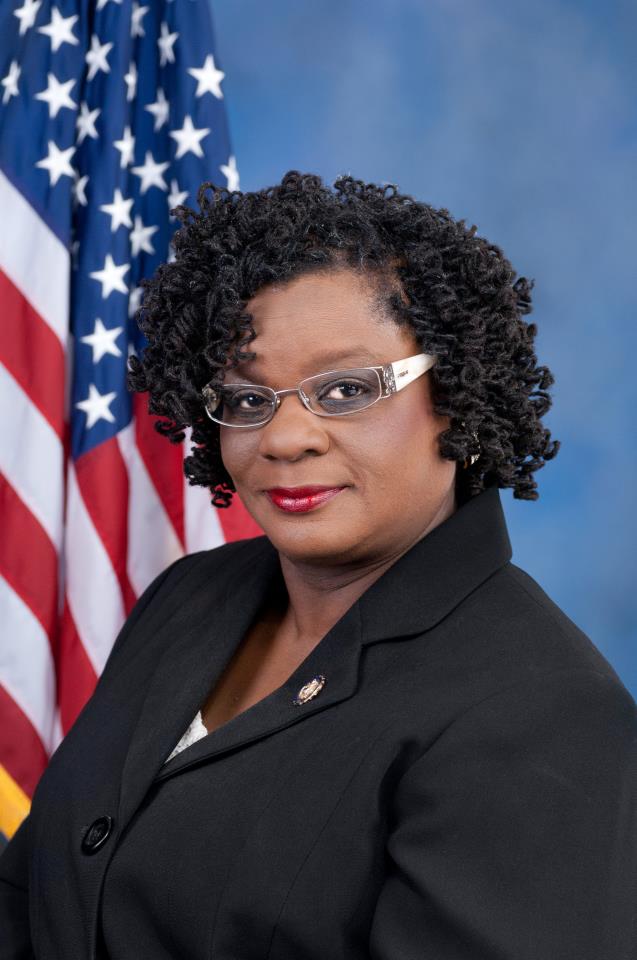 Jun 29th, 2017 by U.S. Rep. Gwen Moore
"As summer begins and temperatures rise, as do tensions between communities and the law enforcement officials sworn to protect them."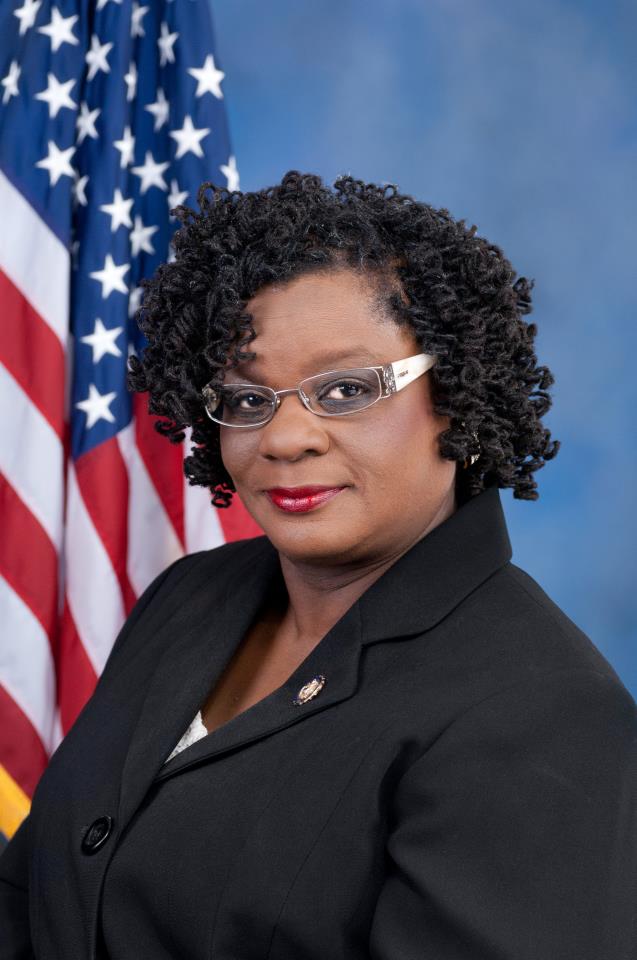 Jun 19th, 2017 by U.S. Rep. Gwen Moore
In recognition of Juneteenth, Congresswoman Gwen Moore (WI-04) issued the following statement