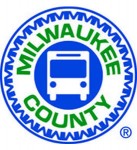 Press Release
MCTS Serves Briggs & Al's Run & Walk for Children's Hospital
The Milwaukee County Transit System (MCTS) offers an easy way to and from the Briggs & Al's Run & Walk for Children's Hospital, on Saturday, September 15, 2012.
Freeway Flyer service on Route 44 begins at 8:30 am and runs every 15 minutes until 9:30 am from the State Fair Park-Ride Lot, at S. 76th Street and W. Kearney. Flyers will take riders to the event at 16th Street and Wisconsin Avenue, just a few blocks from the starting line at 12th Street and Wisconsin Avenue. Return riders can take Flyers from the end of the run and walk at the South Gate near the Marcus Amphitheater at the festival grounds. Buses run every 15 minutes between 12:30 pm and 2:00 pm.
Parking is free at the State Fair Park-Ride Lot. Round-trip Flyer fare is $6.50 for adults and $3.00 for children (6-11), seniors (65 and over) and disabled persons with proper ID.
Local MCTS routes serving downtown Milwaukee also can be used to get to the starting line. Regular MCTS fares apply.