Press Release
Kleefisch goes "On the Issues" at Marquette Law
A self-described "Wisconsin-proud conservative woman," Kleefisch was elected to office in 2010.
MILWAUKEE – Wisconsin Lieutenant Governor Rebecca Kleefisch will be the featured guest in an upcoming "On the Issues with Mike Gousha," Wednesday, Oct. 21, from 12:15 to 1:15 p.m. in Eckstein Hall, 1215 W. Michigan St.
A self-described "Wisconsin-proud conservative woman," Kleefisch was elected to office in 2010. She is a former small-business owner and television news reporter. She serves as Wisconsin's "Jobs Ambassador," and acts as an economic development liaison and advocate for small business owners. In May of 2014, the Washington Post named Kleefisch one of 40 rising political stars under the age of 40. During her visit to the Law School, Kleefisch will talk about her role as lieutenant governor, the importance of women voters in the coming election year and why she traded television for politics.
Seating is available, although registration is required and is available online. For those who can't attend in person, a "watch now" button on the registration page will provide access to a live video stream.
Gousha, an award-winning television journalist, is the Law School's distinguished fellow in law and public policy. His "On the Issues" series of conversations with newsmakers supports Marquette Law School's commitment to serve as a modern-day public square for the city of Milwaukee, the state of Wisconsin and beyond.
Through the Marquette Law School Poll, debates featuring candidates in significant political races, public lectures by leading scholars and topical conferences — all open to the community — the Law School serves as a venue for serious civil discourse about law and public policy matters.
Mentioned in This Press Release
Recent Press Releases by Marquette University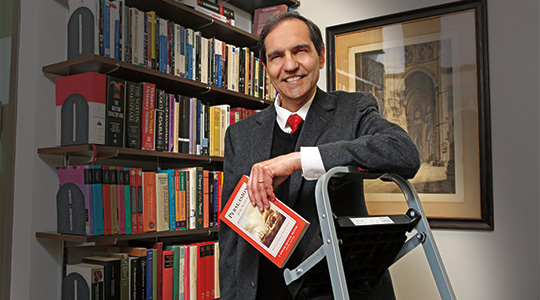 Jul 25th, 2017 by Marquette University
Dr. Albert Rivero will use the fellowship opportunity to shift focus to one of England's foremost 18th century novelists, Jane Austen.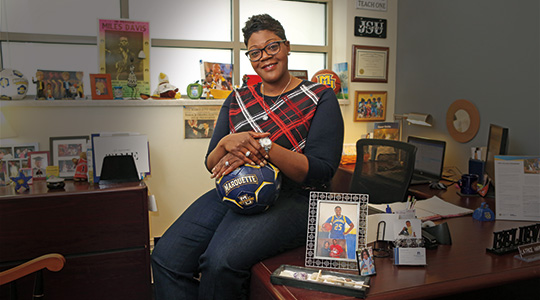 Jul 19th, 2017 by Marquette University
Latrice Harris-Collins has been at Marquette for 13 years this fall.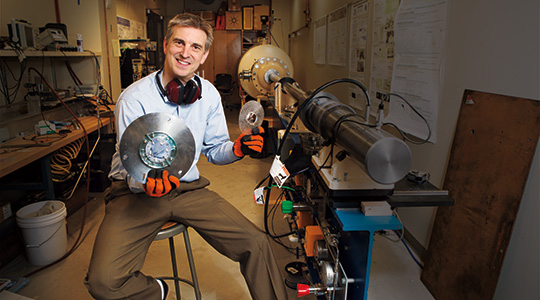 Jul 12th, 2017 by Marquette University
Dr. John Borg has been at Marquette since 2002 and has worked to investigate how solid materials deform and flow.