Press Release
Elvis Costello & The Imposters Bringing their "Imperial Bedroom & Other Chambers" Tour back to North America
Live at the Riverside Theater Sunday July 16. Doors open at 7 p.m., show at 8 p.m.
By popular demand, Elvis Costello & The Imposters bring their new show, "Imperial Bedroom & Other Chambers," back for a coast-to-coast North American run of 23 dates this June and July. Last fall, Costello debuted the tour to rave reviews.
The show takes songs from the 1983 album, "Imperial Bedroom" as a starting point, but as Costello told our roving reporter…
"We never intended to recite this book from cover to cover. Listen to our new arrangement of 'Tears Before Bedtime,' it gets straight to the real meaning of that song, the way we hear and feel it today. Back in 1982, I might have been a step or two ahead of our crowd in the tragic, romantic stakes but I sense that they've all caught up with me now."
Standout songs from "Imperial Bedroom" like "Beyond Belief," "Almost Blue" and "Man Out Of Time" have remained in Costello's repertoire throughout the years, but a blazing electric version of the rarely performed "Pidgin English" was among the many highlights of an initial run of dates that concluded at the Beacon Theatre in New York on the eve of the recent election.
Speaking of the second part of the show's title, Costello added, "You never know who or what you are going to encounter down the corridor to those 'Other Chambers.'"
The Imposters – Pete Thomas on drums, Davey Faragher on bass and vocals and Steve Nieve on piano and keyboards – will once again be augmented by accompanying vocalists, Kitten Kuroi and YahZarah.
At recent shows, these singers joined Costello at the microphone for a sparse but beautiful version of "Alison," while "Everyday I Write The Book" was returned to its original recorded arrangement in a set that goes from hushed ballads to a rock and rhythm finale.
A sensational version of the "Get Happy" song, "King Horse," Allen Toussaint's "On Your Way Down," the Burt Bacharach/Elvis Costello ballad, "This House Is Empty Now" and "American Mirror" from the forthcoming stage musical "A Face In The Crowd" have been among the "Other Chambers" visited so far…
Here's what critics said about the first run of "Imperial Bedroom & Other Chambers":
"intricate and ornate" – Wall Street Journal
"timeless pop mastery" – Washington Post
"interpret the whimsy and wonderment that made 'Imperial Bedroom' one of Costello's most resounding victories" – Village Voice
"the staggeringly brilliant smart-rock songsmith and jazz-loving musical polymath [digs] deep into his enormous back catalog…" – TimeOut NY
Elvis Costello & The Imposters Tour Dates
6/3 – Berkeley, CA – Greek Theatre (Berkeley)
6/4 – Los Angeles, CA – Greek Theatre
6/5 – San Diego, CA – Copley Symphony Hall
6/7 – Albuquerque, NM – Popejoy Hall
6/9 – Kansas City, MO – Crossroads
6/10 – Indianapolis, IN – The Murat Theatre
6/12 – Chicago, IL – Huntington Bank Pavilion at Northerly Island
6/13 – Pittsburgh, PA – Heinz Hall
6/15 – New York, NY – Central Park Summer Stage
6/16 – Upper Darby, PA – Tower Theatre
6/17 – Canandaigua, NY – Constellation Brands-Marvin Sands Performing Arts Center (CMAC)
6/20 – Richmond, VA – Richmond Raceway Complex
6/21 – Charlotte, NC – Charlotte Metro Credit Union Amphitheatre
7/16 – Milwaukee, WI – Riverside Theatre
7/18 – Kettering, OH – Fraze Pavilion
7/20 – Toronto, ON – Sony Centre for the Performing Arts
7/21 – Cooperstown, NY – Brewery Ommegang
7/23 – Shelburne, VT – The Green at Shelburne Museum
7/24 – Portland, ME – Thompson's Point
7/25 – Providence, RI – Providence PAC
116 E. Wisconsin Ave. • Milwaukee, WI 53202
TICKETS ON SALE FRIDAY, MARCH 3 @ NOON
http://pabsttheater.org/show/elviscostello2017
$55.50 | $75.50 | $99.50
RESERVED SEATS
AT
The Pabst and The Riverside Box Offices
www.pabsttheater.org
(414) 286-3663 * (800) 511-1552
Mentioned in This Press Release
Recent Press Releases by Pabst Theater Group
Aug 28th, 2017 by Pabst Theater Group
Live at the Riverside Theater Thursday * November 9 * 6:30 p.m. doors * 7:30 p.m. show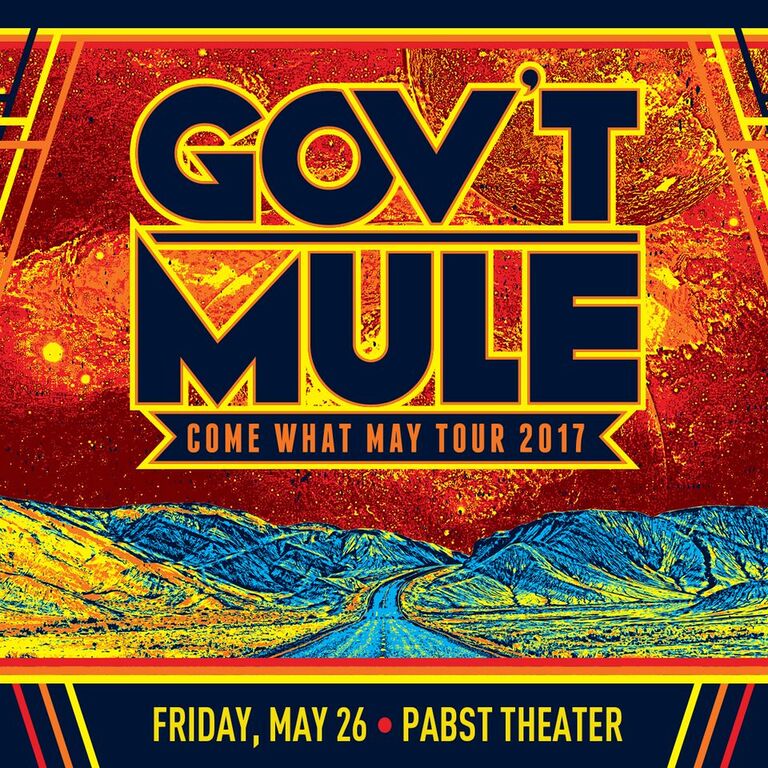 Feb 27th, 2017 by Pabst Theater Group
Live at the Pabst Theater Friday May 26. Doors open at 6:30 p.m., show at 8 p.m.