Press Release
Congressman Sensenbrenner Introduces Childcare Assistance Bill to Help American Families and Businesses
"The cost of reliable, quality childcare has risen dramatically over the years. Changes to the Dependent Care Assistance Program are necessary to give our hardworking families a hand up and to ensure our businesses have a focused, productive workforce."
WASHINGTON, D.C. – Today, Congressman Jim Sensenbrenner introduced the Increase Dependent Care Assistance Program (DCAP) Ceiling Act, legislation that would amend the Internal Revenue (IRS) Code of 1986 in order to help make the cost of childcare more affordable for families and businesses.
Each year, up to $5,000 in funding is available for childcare services to employees with children 13 years and younger who are unable to care for themselves. Currently, if an individual does not use the full allotment within a year, the funds cannot be rolled-over for later use.
Congressman Sensenbrenner's legislation not only increases the amount available from $5,000 to $7,500, but also allows participants in the program to roll-over unused funds.
Congressman Sensenbrenner: "The cost of reliable, quality childcare has risen dramatically over the years. Changes to the Dependent Care Assistance Program are necessary to give our hardworking families a hand up and to ensure our businesses have a focused, productive workforce."
Background:
The Dependent Care Assistance Program (DCAP) is a flexible spending account which can be used to pay for eligible dependent care expenses, such as childcare.
Expenses must be incurred from the care of dependents under the age of 13, or older dependents incapable of caring for themselves, and must be needed to allow employees to work.
The money set aside is pretax, which has the effect of lowering an individual's taxable income. Under current law, each household may set aside up to $5,000 annually. This limit has been in effect since 1986, despite the fact that the cost of care has significantly increased.
Mentioned in This Press Release
Recent Press Releases by U.S. Rep. Jim Sensenbrenner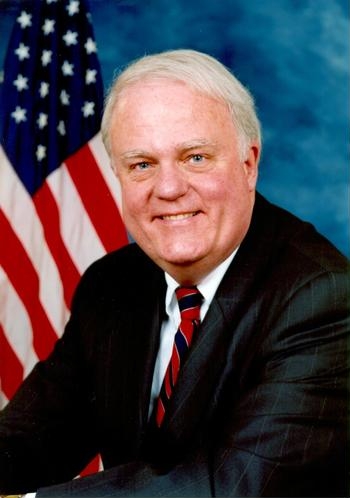 Jun 21st, 2017 by U.S. Rep. Jim Sensenbrenner
Under the new DOJ program, consultants will work with local law enforcement officials to help develop new ways to fight violent crime in 12 cities with exceedingly high crime rates.
Jun 21st, 2017 by U.S. Rep. Jim Sensenbrenner
"It's another unfortunate example of the ongoing failures of the disastrous Obamacare law..."
Jun 13th, 2017 by U.S. Rep. Jim Sensenbrenner
This legislation provides non-profit faith and community-based organizations with mentoring grants to develop support programs such as drug treatment, housing, job training, medical care, and education.