Press Release
Car to Be Dramatically Blown Up and Filmed as Way to Shine Light on Milwaukee
Ford Taurus Exploding in 40-­Foot-­High Flames to Help Reveal Local Film-­Tech Expertise
A group of Milwaukee Filmmakers aims to prove on Saturday that the city's film production talent is second to none, and they'll do it in a spectacular way.
They're blowing up a car. Really.
"We're going to prove to the world that Milwaukee is the nation's most under-­‐utilized production powerhouse, with the capabilities, tools and talent to handle even Hollywood-­‐style action and special effects," said Kyle Buckley, of Flipeleven Creative, a Milwaukee-­‐based digital-­‐ marketing firm coordinating the explosion.
Buckley said that with the help of about 30 local filmmakers, the filmed explosion would appear as high quality as one created in Hollywood and would cost far less. While a cinematic
Hollywood car explosion could cost millions to film, the filmmakers will do theirs for just $5,000. They raised $10,081 for the explosion and related film from 96 different backers, some donating as little $10 each, via a campaign on Kickstarter, a popular online funding platform. To help expertly capture the explosion, they also are using an expensive, state-­‐of-­‐the-­‐art EPIC RED camera won for one day as a prize in a film competition.
Buckley said the 1999 dark green Ford Taurus' explosion would generate spectacular 40-­‐foot-­‐ high flames thanks to several gallons of gasoline that they'll ignite. The explosion and filming will take place on the Reed Street Yards, a parcel of private vacant land between the Harley-­‐ Davidson Museum and the Iron Horse Hotel east of the 6th Street Viaduct. The Milwaukee Fire Department will be on hand.
About 10 cameras will film the explosion, including two mounted on remote helicopters. The footage will be used in a short film the group is making.
WHO: News media and the public are invited to watch the explosion. Spectators are advised to bring binoculars or telephoto lenses.
WHEN: Arrive by 8 a.m. this Saturday Oct. 27, 2012
WHERE: On top of the 6th Street Viaduct between the Menomonee River and W. Florida Street. Face east to view the shooting site. Spectators will not be allowed on the site until after the explosion. (See attached map).
Mentioned in This Press Release
Recent Press Releases by Press Release
Apr 23rd, 2017 by Press Release
The March for Science – Milwaukee Reminds Us That Evidence-Based Policy Matters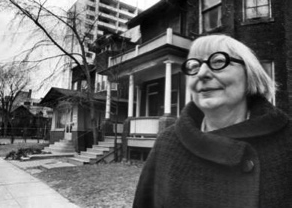 Apr 21st, 2017 by Press Release
Wisconsin's Green Fire: Voices for Conservation has been formed in response to recent developments at the state and national level that threaten science-based practices and long-term vision in natural resources management.