David Steffen (Rep.), 4th Assembly District
Born October 12, 1971; married; 1 child. Graduate Ashwaubenon H.S. 1990; B.A. political science UW-Madison 1995. Small business owner. Former external affairs director and government affairs representative. Member: Howard Small Business Partnership (founder, vice chp.); Howard Go Green Save Green Initiative (founder, chp.); Ashwaubenon Business Assn. (pres.); Prevent Blindness – Northeastern Wis. (pres.); Team Lambeau (ex. dir.); Green Bay Area Chamber of Commerce State and Federal Issues Com. (chp.). Village of Howard Bd. of Trustees 2007-15; Brown Co. Bd. of Supervisors 2012-15.
Elected to Assembly 2014. Biennial committee assignments: 2015 — Energy and Utilities (vice chp.); Insurance; Jobs and the Economy; Urban and Local Affairs; Ways and Means.
Telephone: Office: (608) 266-5840; District: (920) 662-1492; E-mail: Rep.Steffen@legis.wisconsin.gov
Voting address: 1320 Sunray Lane, Howard 54313.
Mailing address: Office: Room 21 North, State Capitol, P.O. Box 8953, Madison 53708.
Photos
Content referencing David Steffen
Court Watch
Rep. Goyke's bill gets bipartisan support, allows retroactive expungement of youthful convictions.
Sep 6th, 2017 by Gretchen Schuldt
Press Release
Bipartisan legislation would fix Wisconsin's outdated expungement law
Jun 1st, 2017 by State Rep. Evan Goyke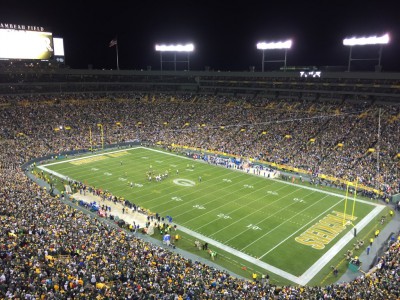 The State of Politics
How the funding and politics varied for Lambeau Field, Miller Park and Bucks' new arena.
Oct 26th, 2015 by Steven Walters